You can do a lot in two days. Sometimes that's all a family has: a long weekend to break the monotony and embark on a fast-paced adventure. Still, a two-day escape is better than no escape at all. To make it a success, pack your journey with the right amount of activities for the entire clan, one that combines crowd-pleasing adventures, culturally enlightening discoveries and just enough breathing room to recharge your soul.
We've based family-perfect two-day excursions on the following pages, each around an American city chosen both because it offers a wealth of activities for all ages and because it hosts an ideal [multisite.site_brand]SELECT Hotels & Resorts property for your family.
ATLANTA
With a rich history, a love of spacious parks and big-city flair surrounded by southern friendliness, Atlanta will make you wish you had more than 72 hours to spend in this fun-loving metropolis.
DAY 1
Stretch your legs-and get a great overview of the city-by renting bikes and pedaling along the Beltline. This yet-to-be-completed 22-mile loop of transformed railway links up playful parks, works of art and urban greenways into one long adventure. While not yet completely open, your family can still enjoy a skate park, splash pads, art installations and gorgeous cityscapes.
In the afternoon, visit the Georgia Aquarium, one of the biggest in the world. How big? We're talking beluga whale exhibit big. While the sea lion show typically gets rave reviews, your kids just might prefer walking beneath sharks and manta rays in the Underwater Tunnel.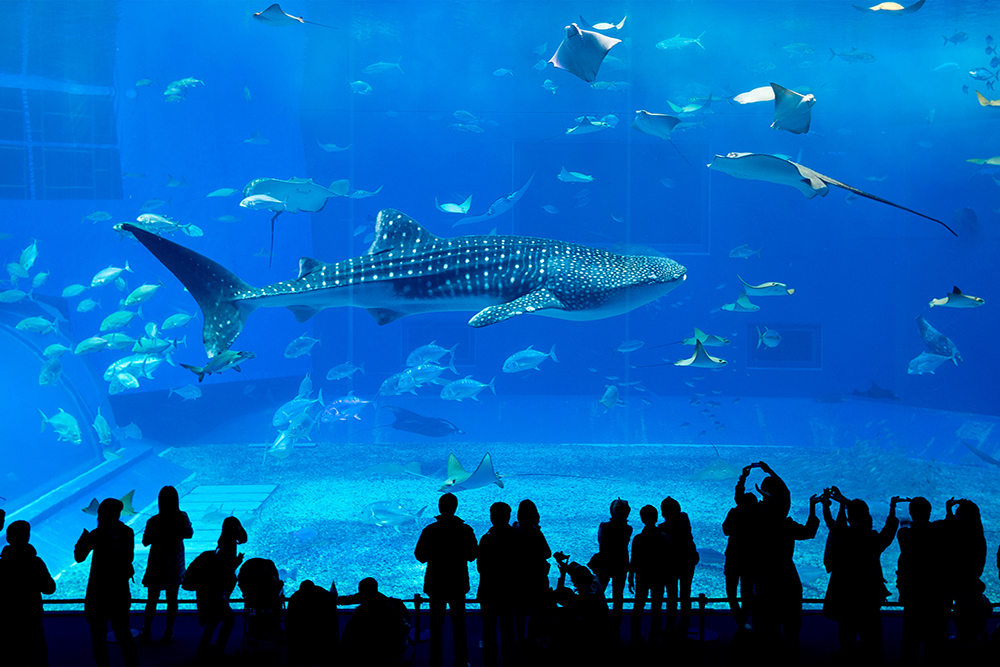 DAY 2
Start the day off at Stone Mountain Park, the state's most popular attraction. Across 3,200 wooded, action-packed acres, your family can trek in the treetops on one of the country's biggest ropes courses, discover the largest high relief sculpture in the world and get up close and personal to more than 70 larger-than-life mega-bug statues. Though no visit is complete without taking the Summit Skyride to the top of the mountain for a jaw-dropping view of the Atlanta skyline.
Your afternoon adventure begins in Centennial Olympic Park, a 21-acre oasis in the middle of town built for the 1996 Olympic Games. The wide open space begs for adventure, with most kids running straight to the towering Ferris wheel or to dance in the water jets at the Fountain of Rings, the world's largest interactive water show.
MIAMI
Beyond the glitz and the glamour, the model-filled beaches and model-filled nightclubs, there's a fun, tropical side of Miami your family will love.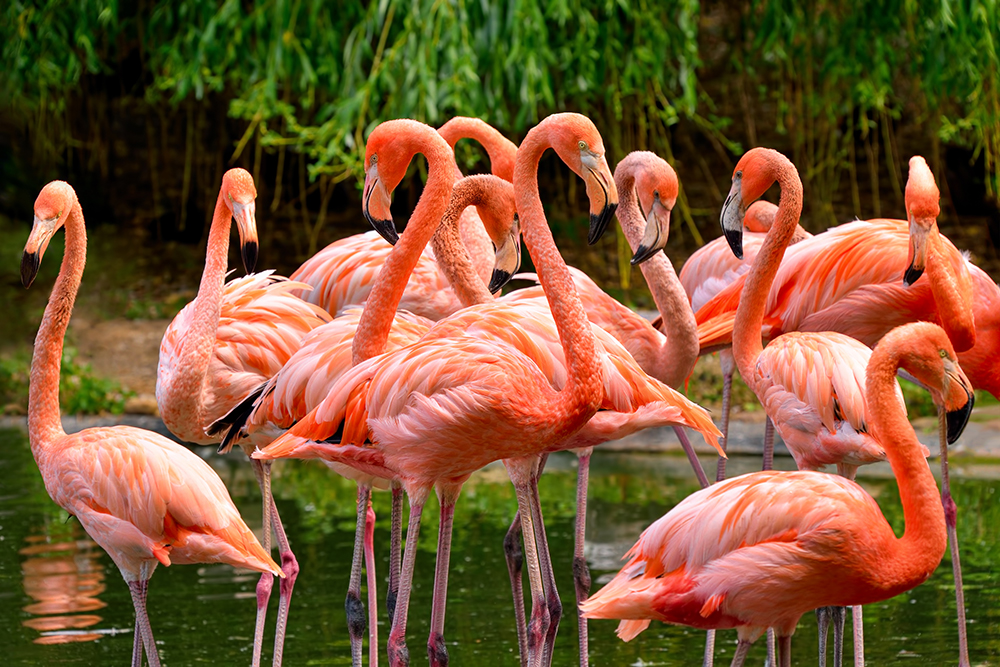 DAY 1
If there's one local activity that is 100-percent guaranteed to please everyone in your group, it's spotting gators from the safety of a fan-driven airboat zipping over Everglades National Park. The park is alive with wild and strange animals, from crocodiles and manatees to large birds of every color, all of which you easily find hiking, biking and kayaking around this unique landscape.
For animals that are a bit more approachable, spend the afternoon at Jungle Island. Not only can your children enjoy close-up encounters with kangaroos, lemurs and sloths, but they can also splash around the huge water playground of Parrot Cove while you sit back and relax on the private beach.
DAY 2
Start the day at Wynwood Walls, where you'll find wall after wall of vibrant murals painted by some of the world's most talented street artists. Inspiring and often educational, the murals also make for ideal backdrops for the silliest of selfies. Afterward, engage your brain with amazing STEM activities at the Frost Museum of Science. Across three science-packed levels, your family can explore the outdoor aquarium, experience an indoor virtual Everglades and even pet stingrays.
Finish your Miami escape with a visit to Little Havana. Full of both colorful people and spicy cuisine, Miami's Latin scene is always an engaging experience for people of all ages. In between visiting art galleries and watching street performers, pop into the Azucar Ice Cream Company to choose from exotic ice cream flavors like Cuban Coffee & Oreo or Margarita Sorbet.
SAN FRANCISCO
San Francisco is much more than the city with the bridge. From a famous prison and steep hills to trendy museums and endless bay views, the city is mesmerizing, magical and full of must-see activities for families.
DAY 1
You know you're going to visit it, so you might as well do it first thing on your first day. The Golden Gate Bridge leaps out at you from every angle, and there are many angles to view it from. While a bike ride across the expanse is definitely unforgettable, we suggest you visit Fort Baker, a former military post with picture-perfect views of the bridge and the city. While there, visit the Bay Area Discovery Museum to learn more about the area's history and ecology.
While you're on the far side of the bridge, hop on over to Muir Woods. Home to towering redwoods and easy day hikes, the primeval forest showcases Mother Nature's power in all its glory. You will need a reservation to enter the celebrated woods-and our agency can help you with that. What we cannot help you with is lifting your chin off the ground once you first set eyes on these jaw-dropping behemoths.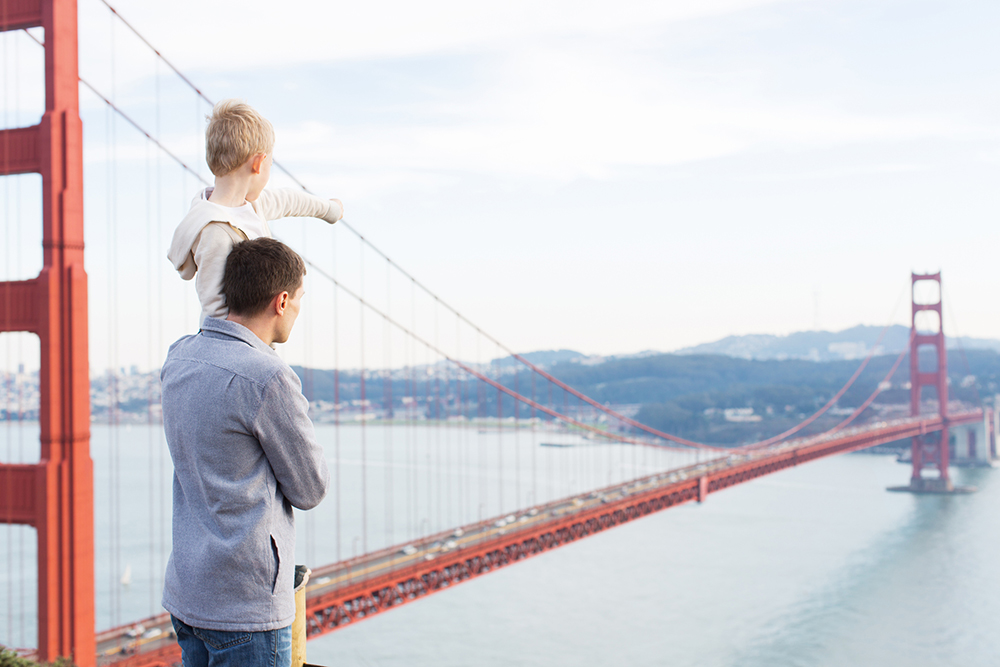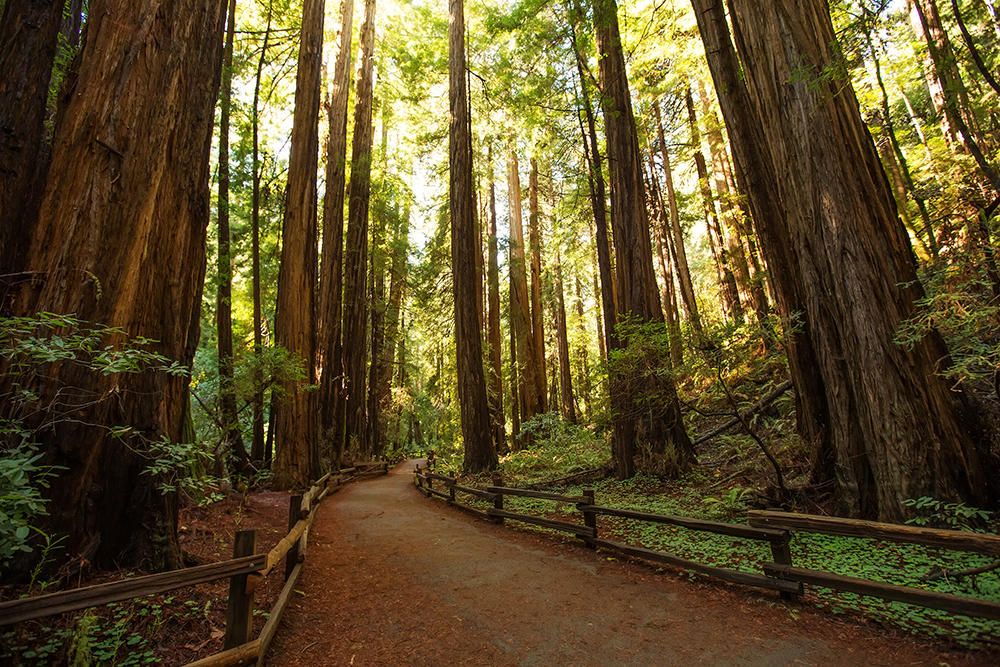 DAY 2
For those who believe that all kid-focused museums are basically the same, the Children's Creativity Museum would like to have a word with you. Here your little ones can make their own stop-motion clay animation videos, belt out karaoke songs in front of a green screen and control robots using code. Our favorite activity: the Mystery Box Challenge, which gives you a cryptic challenge and just a few supplies to complete it!
After engaging your brains, next work on your funny bones at PIER 39 on Fisherman's Wharf. While there are plenty of activities you can pay for-including a state-of-the-art laser-blasting game at 7D Experience and Magowan's Infinite Mirror Maze, it's the free activities your kids will love best. We're talking about watching jugglers and magicians perform on the street, running down a staircase of oversized piano keys, and, of course, visiting the sea lions who mysteriously took over the area after the 1989 earthquake.
LOS ANGELES
As much as we all love Disneyland, the L.A. area offers families so much more. We're talking about incredible outdoor areas, afternoons packed with movie magic and iconic beaches filled with California dreaming. Here's what three perfect days could look like.
DAY 1
Start your first morning in L.A. with a little trip back to the Ice Age at the La Brea Tar Pits. After taking numerous snaps of the famous (and heartbreaking) elephant sculptures, kids will love taking an excavator tour to discover what scientists are currently digging up in this geothermal hot spot. The museum exhibits bring the tar pits to life, especially the 3D film, while the fossil labs lets your kids enjoy hands-on training on being a certified fossil hunter.
From one historic period to another, next take your family to an afternoon show at El Capitan Theatre on Hollywood Boulevard. Open since 1926, El Capitan is a throwback to the dazzling golden age of cinema, complete with opera boxes and a working 4/37 Wurlitzer organ. Owned by Disney, many of its movies debut here, and it's not uncommon to see Disney cast members singing live in the aisles during shows or colorful streamers falling from the ceiling.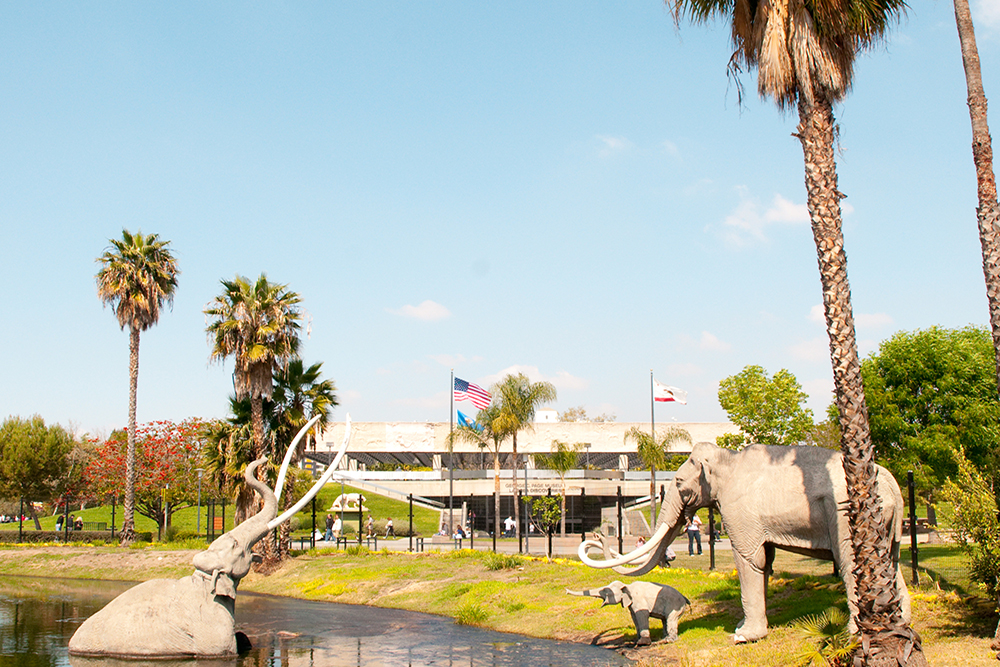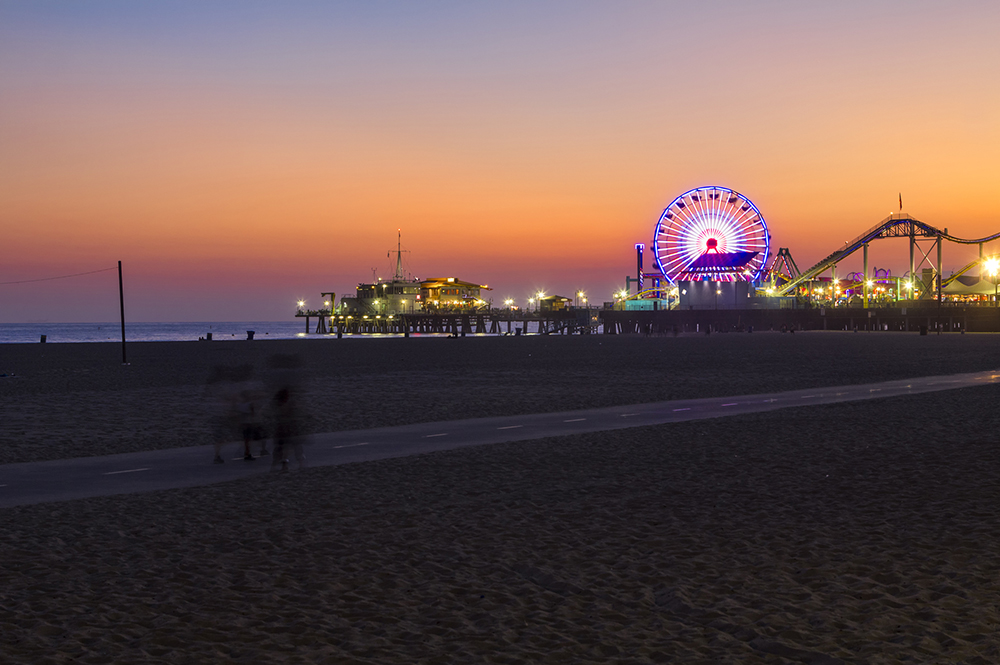 DAY 2
This morning, take an entertaining stroll starting from the Santa Monica Pier along famed Venice Beach. Skilled kids can rent skateboards to try ollies, or everyone can jump on a motorized scooter to zip down the historic boardwalk. Either way you'll enjoy trendy caf?s, street performers and boutique shops, along with some of the best people-watching in the entire world.
Next, spend the rest of the day and night enjoying Griffith Park. Here you can hike to the iconic Hollywood Sign, explore the Los Angeles Zoo and Botanical Gardens, take a spin on the historic merry-go-round and ride one of the three trains. Don't miss the amazing views at Griffith Observatory, where you can spy panoramic views of the Los Angeles skyline night and day.
WHERE TO STAY
There are numerous advantages of booking your family vacation through your travel agency. Not only will your talented and friendly advisor take care of every detail-allowing you to relax completely before the vacation even begins-but you'll also receive unique amenities and bonus experience that will make your family vacation most extraordinary.