Four Action-Packed Days in French Polynesia

Whether it be Fiji, Bora Bora, Tahiti or Moorea, each island of French Polynesia is a picturesque paradise that stands celestial in all of the world's imagination. Anyone anywhere could describe this slice of nirvana to you: Soft-swaying palm trees as thick as the Amazon clinging to the serene hills, black-sand beaches as soft as clouds lining the shores and bungalows stretching across the water all help comprise the collective understanding of what we think French Polynesia must be like.
Setting foot here presents the reality that the locale is even more stunning than what's been conjured in imaginations the world over. There are many ways to explore the intricacies of the isles for yourself, including some that will definitely quicken your pulse. For some of the best ways to see the archipelago of the world's dreams, here are four action-packed opportunities we highly recommend.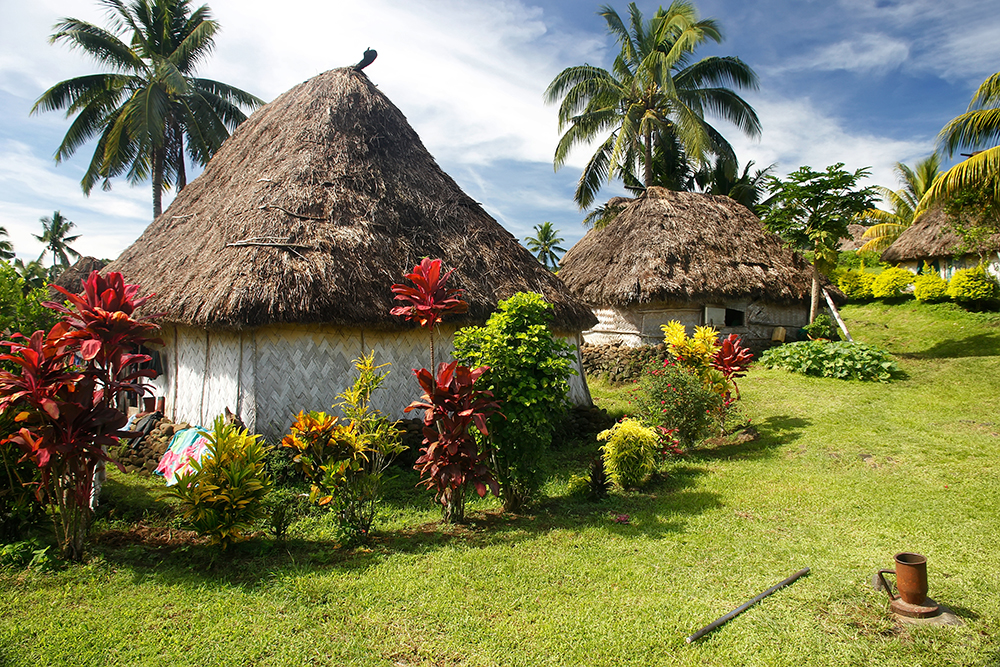 BY RIVER
With each isle only a speck of mainland surrounded by the vast ocean, rivers may not immediately leap to mind. But they should. Faaroa River, Raiatea's only navigable waterway, beckons the adventurous for a day of kayaking you will never forget. Your expert guide will lead you through lush jungle foliage, where the buzz of wildlife rings through the air. Once you arrive in the deep interior, ancient Taputapuatea is only a quick car ride away. Learn about Polynesia's captivating origins at this recently designated UNESCO World Heritage Site, where ceremonial marae temples of old still reign supreme.
For those not interested in wielding a paddle, you can also venture upriver on a jet boat ride through the Sigatoka Valley of Fiji. While this hair-blowing option allows for less time to be immersed in nature, it does often come paired with a visit to a local Fijian village-proving to be an entirely different, but equally fulfilling, day of discovery.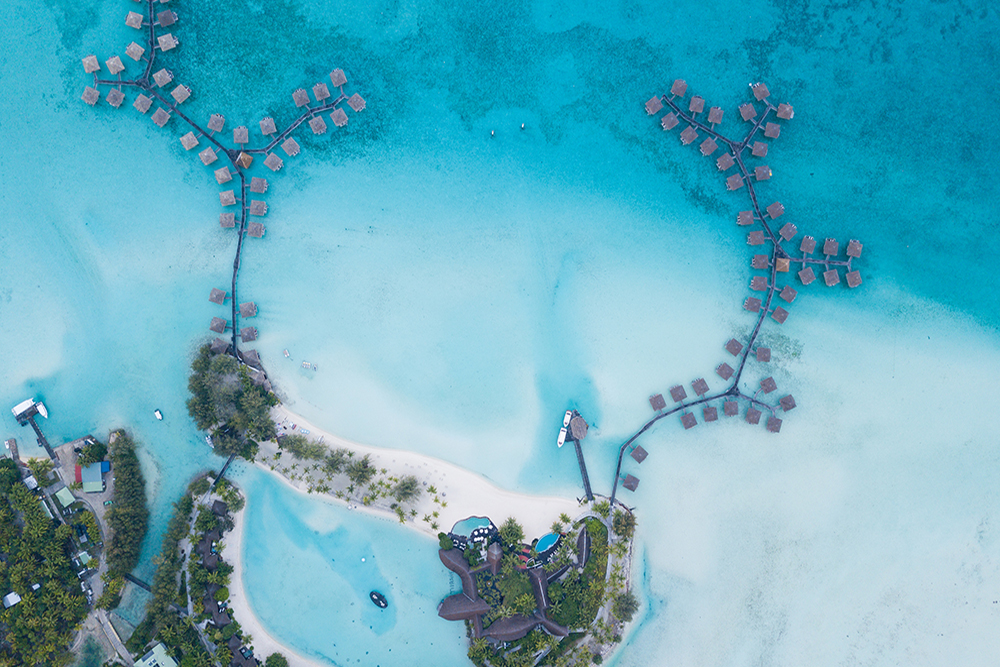 BY AIR
Sometimes when admiring beauty, the forest as a whole is a grander scene than the single tree. To apply this logic to French Polynesia, a hike to a mountaintop would suffice, though a seaplane ride soaring over Bora Bora would be a lot more fun. Take in the full panorama of the archipelago by glimpsing the likes of overwater bungalows, World War II cannon-relics and the fabled heart-shaped atoll of Tupai. A birds-eye view of paradise floods the senses with a greater appreciation for the scope of its perfection.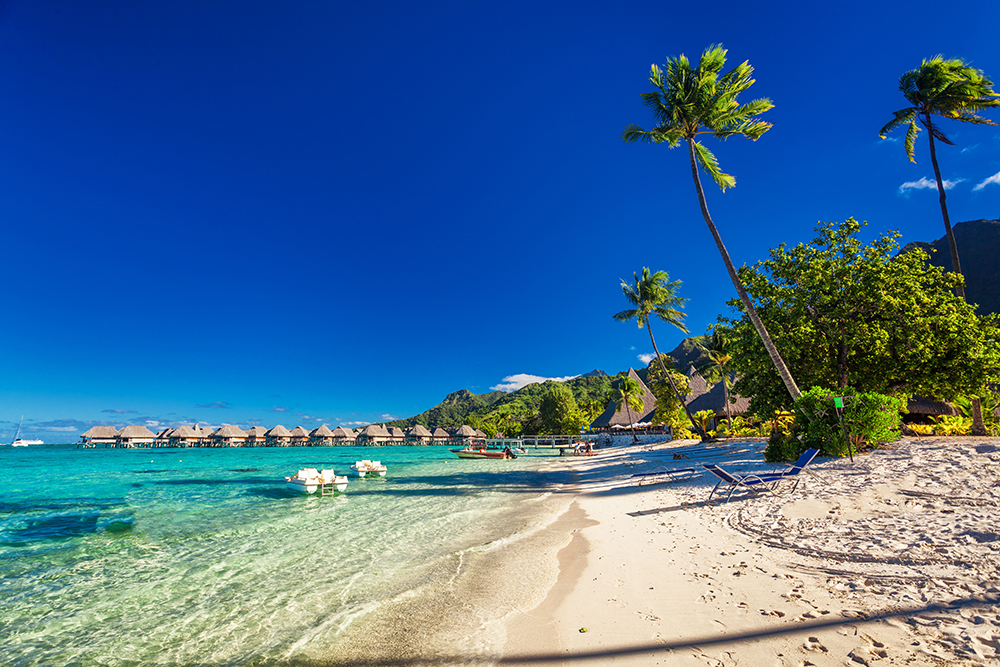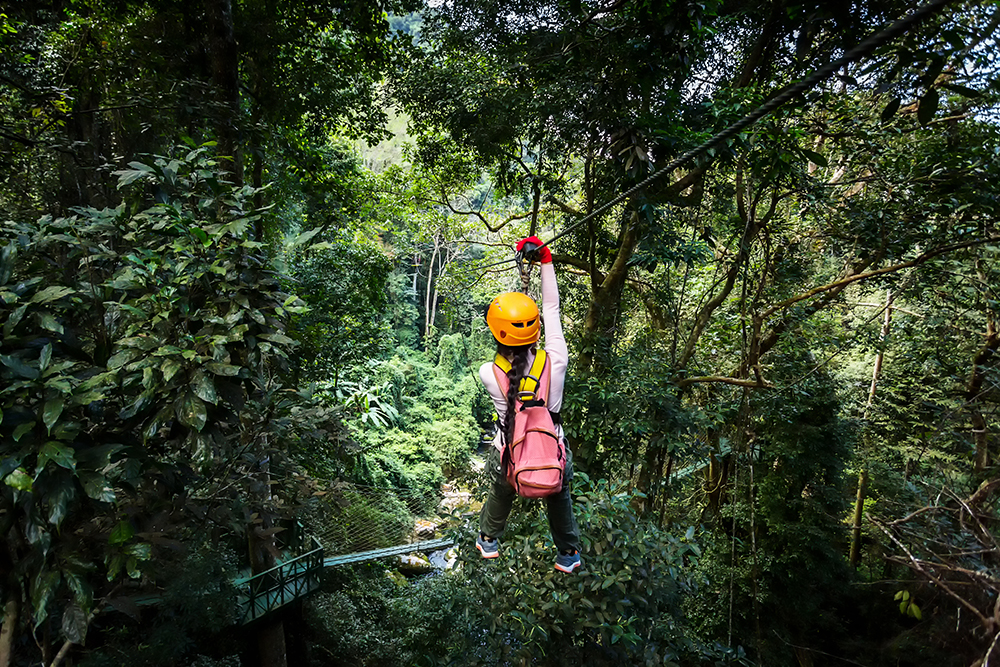 BY WIRE
Where there are forest canopies, there are certain to be zip lines, and the isles of French Polynesia are no different. Island-hop to Moorea for the opportunity to race down its lush mountainous terrain on any of the multiple zip lines available. As you're flying through the canopy from the cloud-crowned top of the mountain down to sea level, keep an eye out for Indian Mynah Birds and scattering geckoes.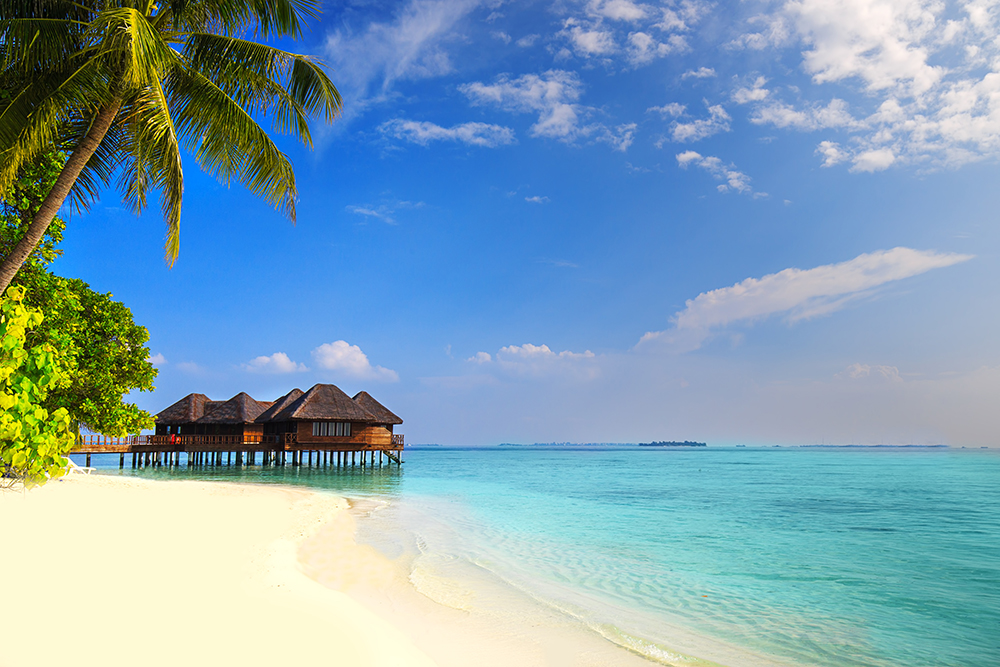 BY OVERWATER BUNGALOW
There's nothing like waking up early in the morning, stepping out of your bungalow and diving straight into the glowing-turquoise waters of the Pacific, splashing in to find giant turtles and dolphins swimming nearby. Staying in an overwater bungalow, where such moments could occur, is a quintessential Polynesian experience-and it's one you can enjoy for yourself at InterContinental Bora Bora Resort & Thalasso Spa, which includes [multisite.site_brand]SELECT bonus amenities to enjoy when booked through our agency.

WHERE TO STAY
Our agency partners with an incredible range of travel companies across the globe, including some that share their incredible passion for French Polynesia to delight our clients. Through such partnerships, we are able to craft truly personalized travel experiences that are as action-packed, or as serene and relaxing, as you wish.