A tapestry of cultures, hyper-saturated colors and uniquely captivating flavors, India might be the wildest culinary undertaking of all your travels. This frantic, mystifying country is a foodie bucket-list destination for a reason, presenting a deliciously diverse repertoire of regionally distinct dishes simmered, spiced, sauteed, flipped and fried to inimitable gastronomic acme. You won't have time to taste it all, but with each city boasting its own celebrated staple, we pick one must-try meal from four of our favorite destinations.
DELHI
Introduced in 1950, murgh makhani (or butter chicken) is to Delhi as pizza is to Italy. To visit the capital without tasting this illustrious dish would be committing foodie treason. This savory umami party of cashew nut paste and spices in a rich tomato gravy, typically served with basmati rice, is the perfect mild introduction to Indian gastronomy. For vegetarians, opt for the palak paneer instead. Palak (or spinach) is the star of this aromatic symphony of flavors, including ginger, garlic, green chili and onion in a thick, meatless curry accented with tofu-like morsels of golden, pan-fried paneer cheese. Not only is it delicious, but because its volume consists primarily of reduced spinach (anyone who has cooked this leafy green knows about its magical shrinking properties), it's packed with a heaping dose of vitamins A and E, protein, fiber, zinc, calcium and iron. To your health!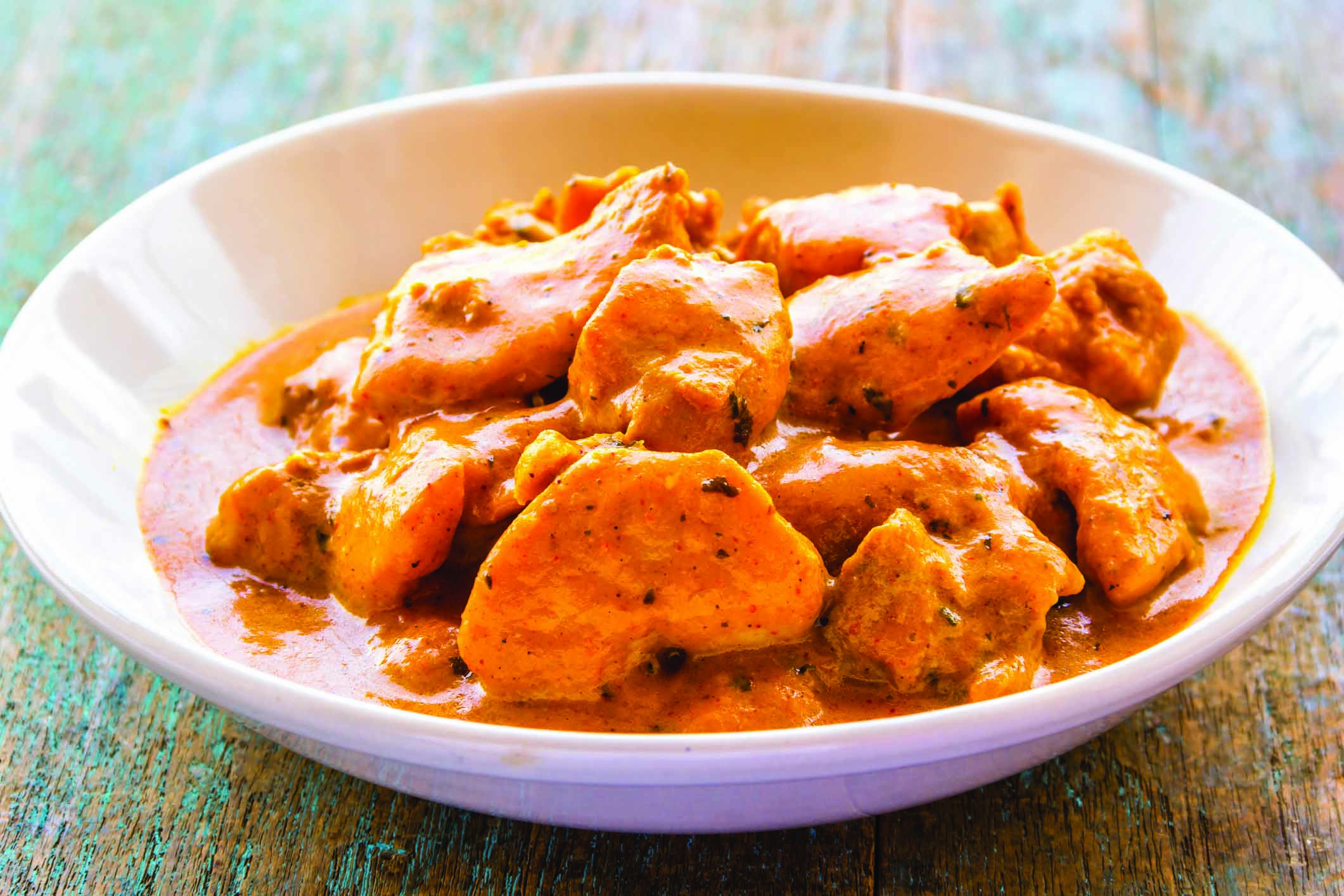 HYDERABAD
If Hyderabad is known for only one food, it's biryani. This dazzling one-dish delicacy is said to have originated in Iran but has undoubtedly been made famous by India. Unlike other cities, the rice and meat mixture of Hyderabadi biryani is made in one earthen pot, allowing the flavors to mingle and marinate before being fried to perfection. Complex spices like saffron and cardamom emerge beneath bright notes of fresh mint and coriander, earthy rosewater, fragrant rice adorned with the signature silky mouth-feel of ghee, and savory melt-in-your-mouth mutton. Biryani can be found all over Hyderabad, but for a taste of the local favorites, head to Bawarchi opposite Sandhya Theatre, Caf? Bahar or one of the many famed Paradise locations.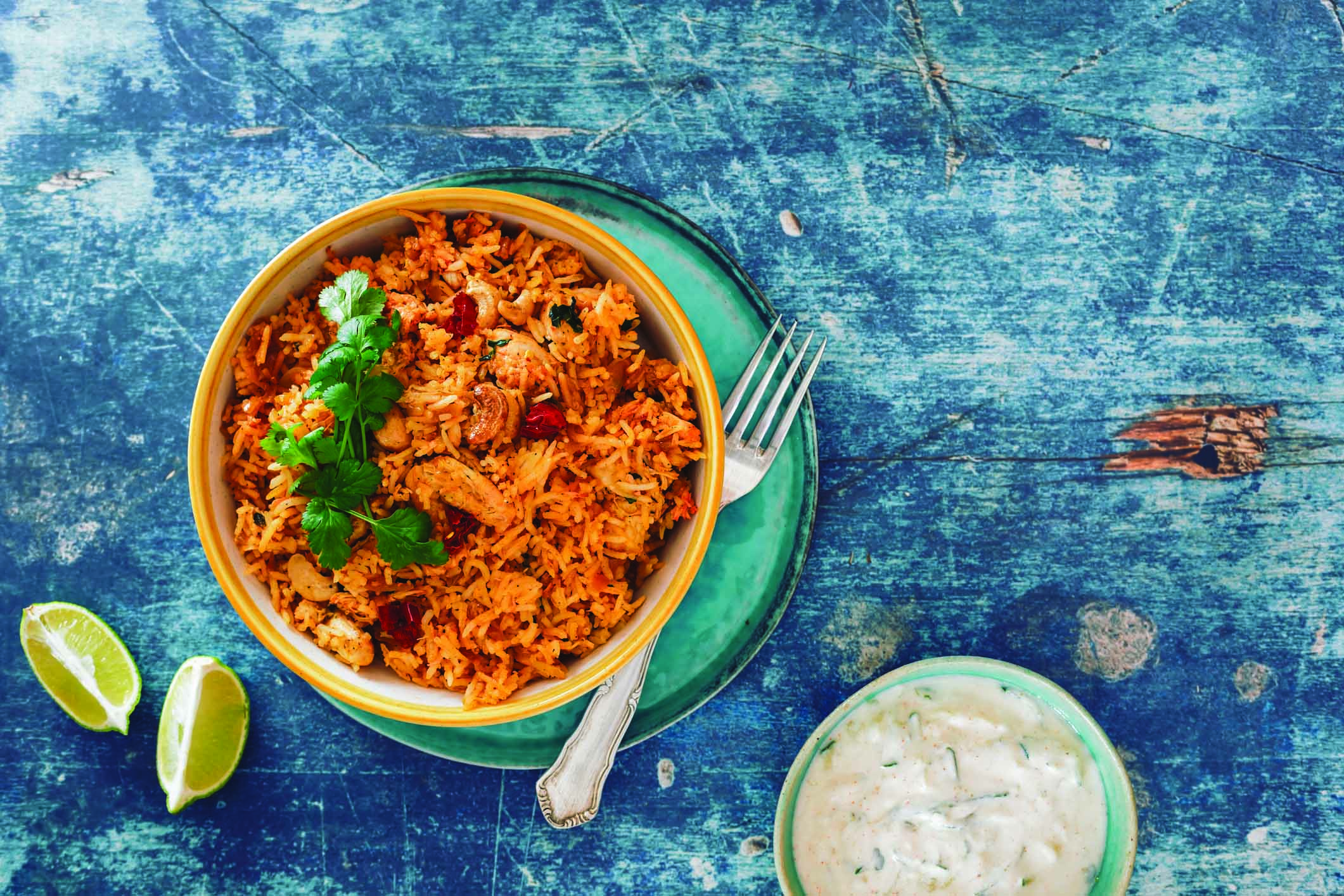 MUMBAI
Vegetarians, rejoice! Mumbai is bursting with delectable meatless options, the most abundant being Batata Vada (or fried potato). This crispy breaded fritter is filled with a magical mixture not unlike the center of a samosa-steaming turmeric potatoes mashed with garlic, chilies and coriander-dipped in chickpea flour and golden fried. Atop a springy bread bun, it's called a Vada Pav, usually served with tamarind or green chutney. Understand: this is not a dish you will find in fancy sit-down restaurants, so hit the streets and start sampling! Essentially an Indian veggie burger, trying a fresh-fried Vada Pav is the obligatory Mumbai street food experience. Popular vendors include Ashok Vada Pav, Graduate and Aram Vada Pav.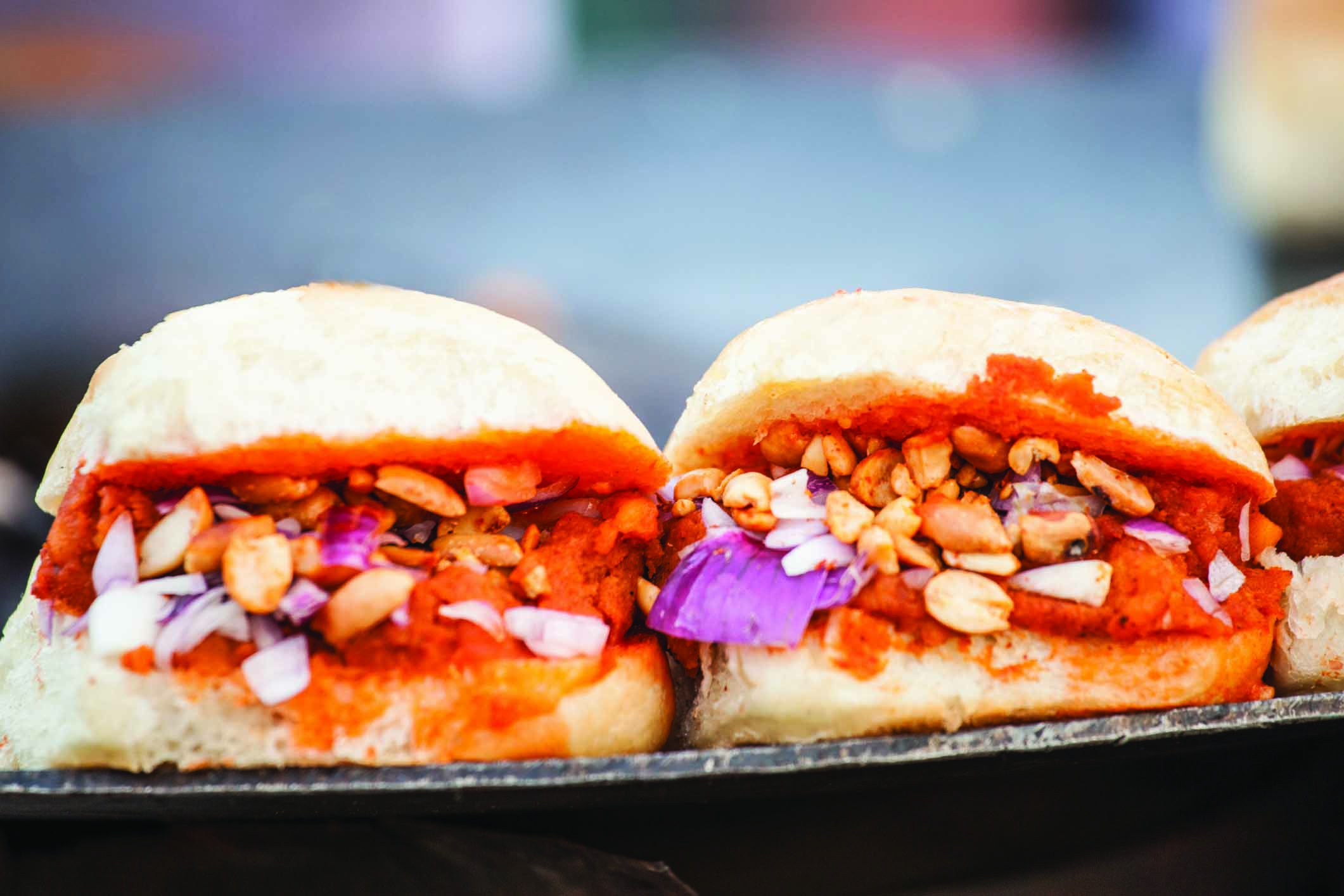 JAIPUR
This is the meal to top all meals-the perfect conclusion to your Indian food tour. The thali (or plate) demands an ambitious appetite as it is not just one plate, but a colorful series of heaping bowls atop an overflowing platter. This traditional Rajasthani meal is a great way to try multiple authentic foods under one easy-to-order title. Typically, a thali will include a drink like a lassi (a yogurt smoothie) or chaas (spiced buttermilk), an appetizer like bhajiya (fried veggies), two or more curries, steamed rice, dal (lentils), a bread (like roti, puri, naan or paratha), a selection of sides (like raita, pickles and chutneys), and a sweet dish or dessert-like gulab jamun (fried dough soaked in a sweet syrup). Best saved for a day you haven't been snacking on street food intermittently, this is a meal to satisfy your appetite, ignite your taste buds and leave you departing India in a food coma of ecstasy.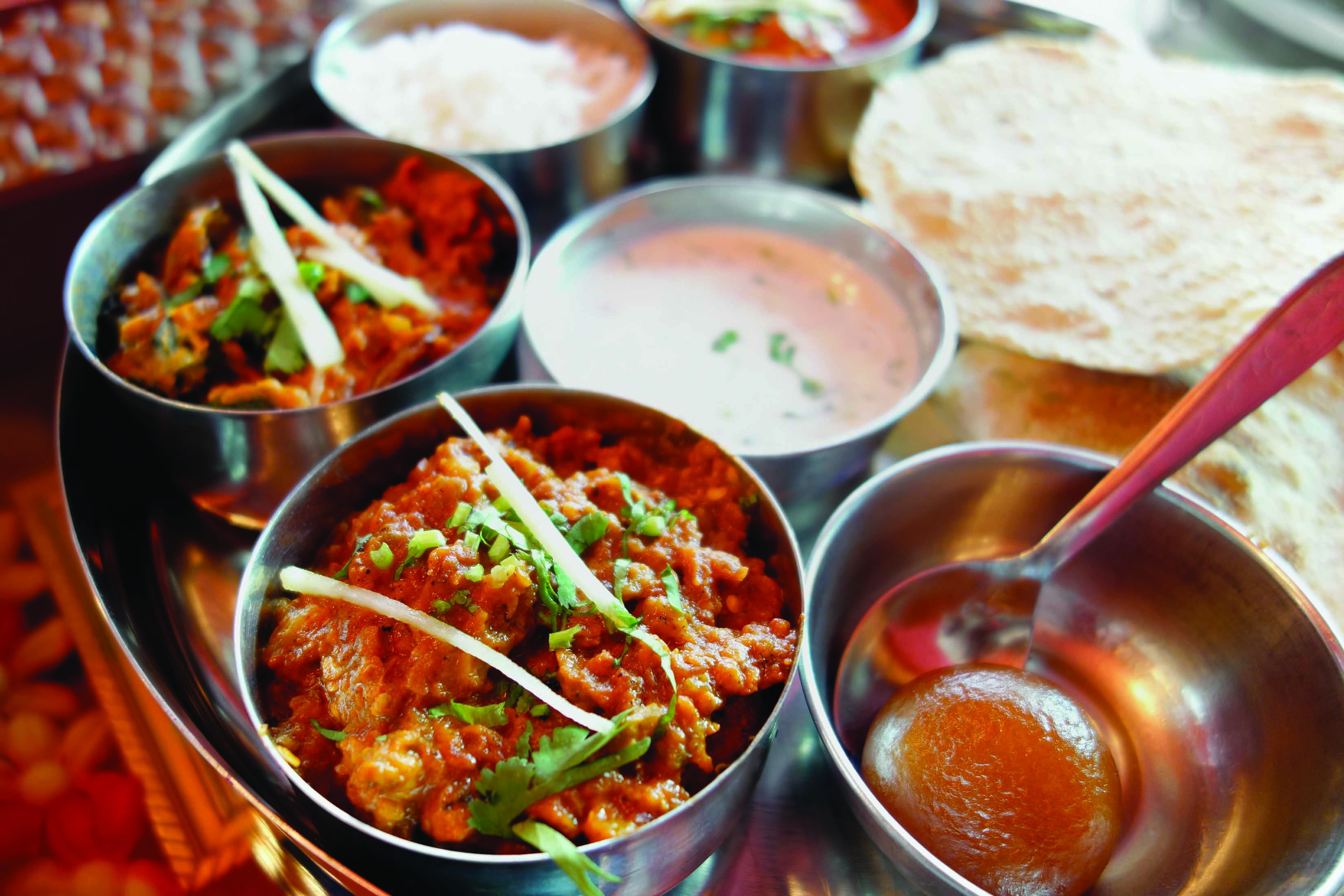 WHERE TO STAY
Savor your stay at these hotels as you feast your way around exotic India. Not only do they provide luxury beyond compare, but also they include the bonus amenities of the [multisite.site_brand]SELECT Hotels & Resorts program.