We propose a toast: Here's to celebrating your love with an unforgettable vacation. Whether it's an anniversary, honeymoon, vow renewal or simply some quality time away, escaping to a secluded resort or cruising picturesque sapphire seas can be an excellent way to reconnect with the one you love. With so many alluring options, how will you decide where to go? Get in the spirit with three popular vacation destinations centered on toasting your favorite drink in its iconic hometown.
FINE WINE: PROVENCE, FRANCE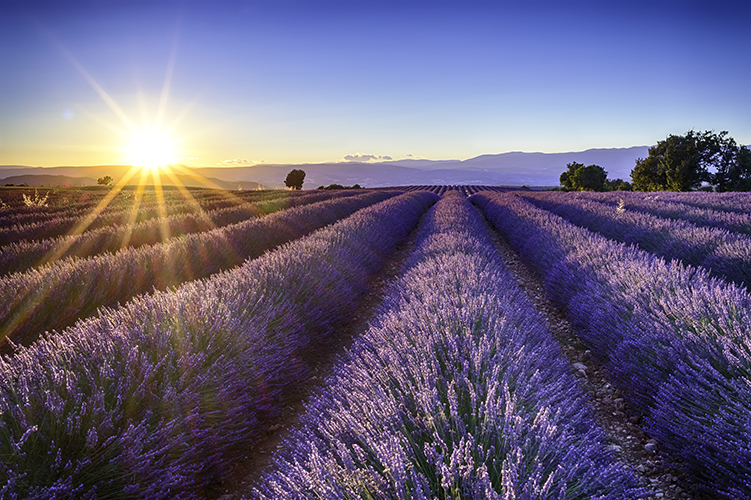 For wine connoisseurs, there are countless distinguished destinations in France and elsewhere in Europe to sip fine wine, but few are quite as romantic as Provence. Breathtaking palatial architecture, miles of rolling lavender fields and the magical cerulean Calanques coastal inlets are just a few of its captivating draws. Then, of course, there's the wine. Even more so than other areas of France, Provence is bursting with wineries and tastings rooms uncorking coveted full-bodied Cotes du Rhine varieties, dry roses and bright whites.
Make an easy day trip from your cruise port or venture inland to the picturesque tree-lined boulevards of Aix-en-Provence for an extended stay at a quintessential French estate. Unlike many acclaimed wine regions, Provence is more than just vineyards and wineries. Marvel at UNESCO sites like towering aqueducts and Roman amphitheaters, snag a bar of the famous Savon de Marseille soap at a bustling local market and devour endless savory bouillabaisse. With architecture, history and world-famous gastronomy, Provence will not disappoint.
SMOOTH SPIRITS: RIVIERA MAYA, MEXICO
Although the bulk of Mexico's agave spirits are technically produced on the opposite side of the country in the state of Jalisco, it would be a shame to visit Mexico without experiencing the Riviera Maya. From its pristine white sand beaches to magical underground caverns and serene lagoons, these landscapes feel like they were made for romance. Luckily, Mexico's world-famous tequilas and mezcals are just as easy to find in the Riviera Maya as they are in the town of Tequila itself.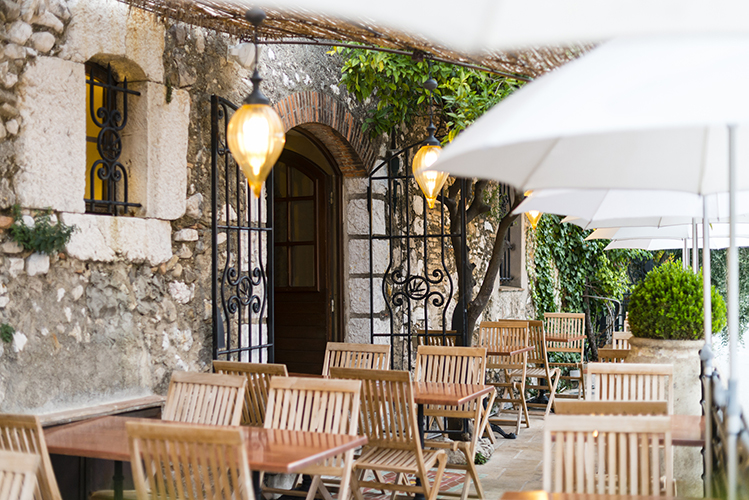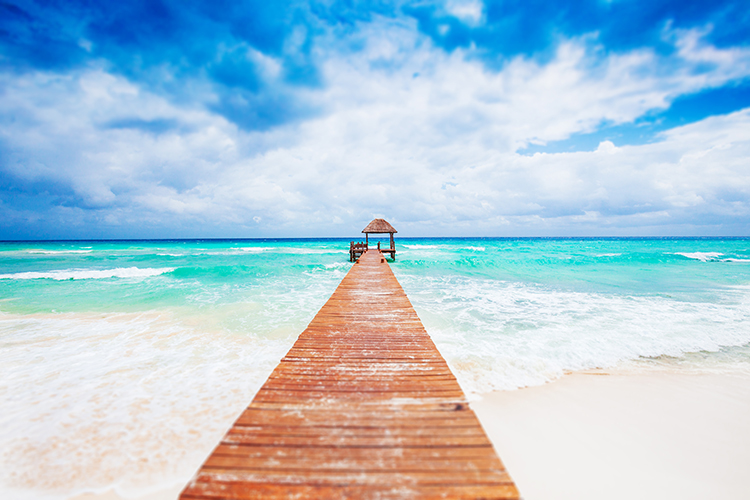 Learn about the process with a tequila distillery tour-sampling endless adaptations from the bold and smoky to soft and silky-or enjoy it in the most iconic way possible with a classic margarita on the beach. There's nothing quite like the contrast of this fiery spirit against the cool waters of the Caribbean Sea. If that weren't appealing enough, the Riviera Maya also boasts some seriously luxurious lodging options. Think thatched-roof casitas with private infinity pools overlooking the ocean, or two-level villas tucked away in calming mangrove lagoons with private heated pools and en-suite massage quarters.
TROPICAL COCKTAILS: THE CARIBBEAN
Bahama mamas, mojitos, daiquiris ... there's one thing these tropical cocktails have in common: rum. From Barbados to Jamaica and all the tiny islands in between, the Caribbean rum tradition is synonymous with bold colors, pulsating soca beats and carefree island vibes. Looking to taste the original pina colada? Head to its birthplace in San Juan, Puerto Rico-home to the world's largest rum distillery. Craving low-key relaxation? Sip a dark 'n' stormy on the rainforested island of St. Kitts. Each island does rum with its own distinct flair, and you'll be hard pressed to find one without some connection to the spicy, caramel-colored spirit.

WHERE TO STAY

These [multisite.site_brand]SELECT hotels will surround you in luxury as you raise a toast to your romantic journey. Plus, you'll enjoy exclusive bonus amenities only when you book through our agency!