A resurgence of nature-related travel can only be good for the picturesque island of Iceland. The tourist-friendly country in the North Atlantic Ocean became a hotspot for adventure and wellness travel from the U.S. years ago, boosted by a proliferation of cheap flights from budget-friendly carriers like Wow Air and Icelandair. Although some of those carriers are now defunct, the reputation of this wondrous country for vacationers remains. And taking a small-ship cruise may be the most convenient way to see the sights of Iceland.
Small-ship cruises offer a number of perks you won't find at traditional hotels or on larger ships. The intimate environment encourages passengers to get to know one another and allows for more facetime with expert lecturers. It also means that staff will be extra attentive to guests' needs. Small ships can enter fjords and bays too small for larger vessels - this perk is ideal for exploring the hidden gems and wonders of Iceland, like up-close whale watching! And cruise ships mean that you won't have to bother with hauling luggage from hotel to hotel; a floating hotel is a hassle-free way for adventurers to explore multiple destinations in ultimate comfort.
Book through our agency to experience all that Iceland, and neighboring Greenland, have to offer. Virtually no reported COVID-19 infections and expansive landscapes make it a particularly attractive destination to get on the books when you feel it's safe to travel again. Your personalized itinerary is sure to feature all the nature, culture and history you can handle, all from an authentic, insider's perspective. Here are some natural attractions you can't miss when visiting the "Land of Fire and Ice."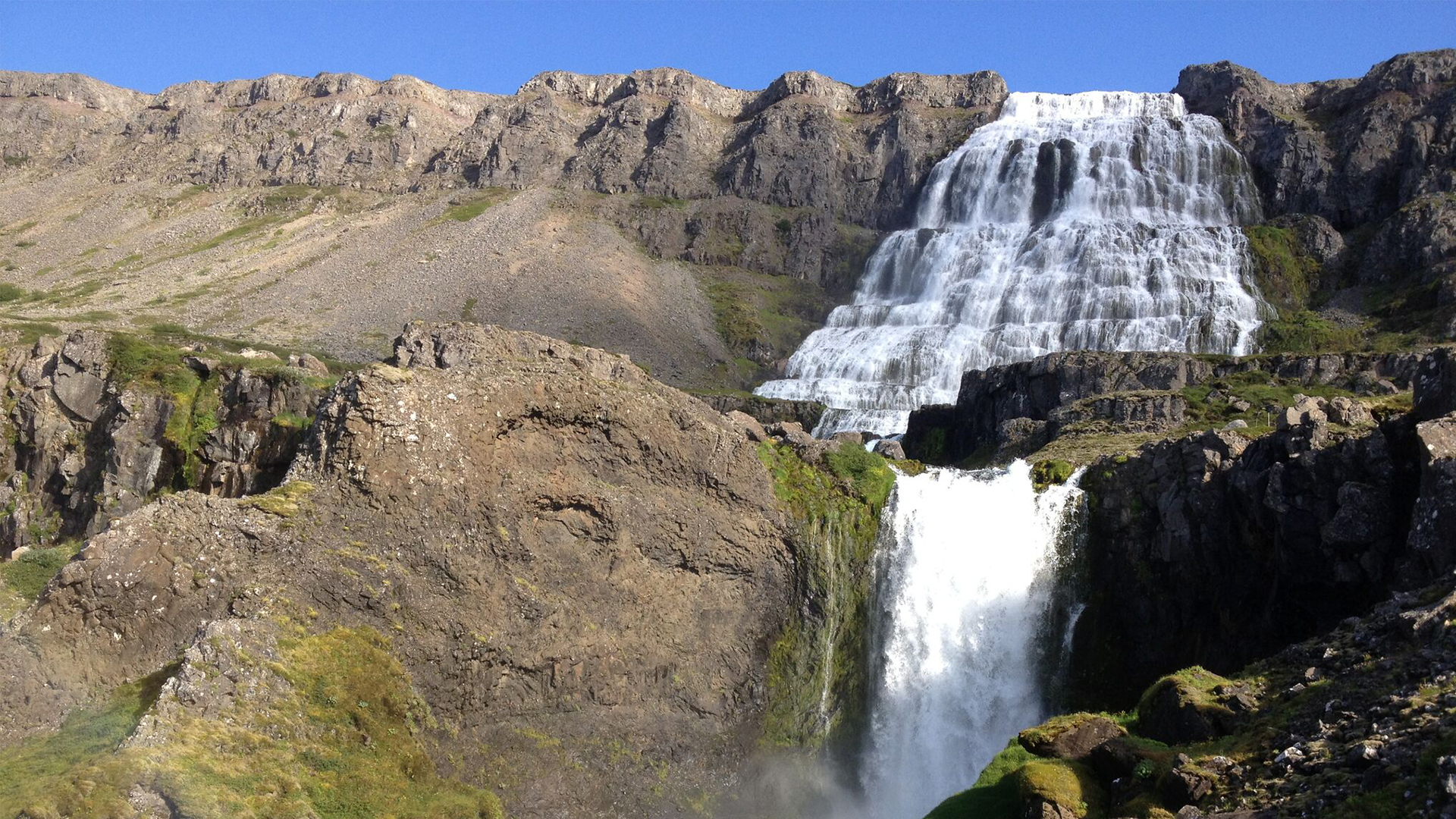 REJUVENATING GEOTHERMAL SPAS
While many visitors flock upon landing to the airport-adjacent Blue Lagoon, a social media-friendly geothermal spa in southwestern Iceland that's one of the 25 wonders of the world, there are plenty of sites to explore that aren't quite so saturated with tourists. In a good year, the Blue Lagoon sees up to 4,000 visitors a day!
For an authentic experience of baths that have been in use by Icelandic residents for 1,100 years, the Laugarvatn Fontana Geothermal Baths are a surefire bet. They are convenient to Reykjavik, just an hour drive, and a scenic one at that. For brew-loving honeymoooners, the unique Beer Spa is a dream (apparently live beer yeast does wonders for your skin!). Take a soak in a bathtub of beer, water, hops and yeast - just you and your significant other in beer-soaked bliss. There are only seven tubs total, so make sure to book your treatment in advance. For more of an off-the-beaten path adventure, make your way to the hot springs of Landbrotalaug; it's about a two-hour drive north of Reykjavik and is worth it for the experience to bathe in solitude on top of a volcano.
Planning for 2021-on travel? Consider a trip to the much-anticipated Sky Lagoon, which will be set in Karsnes Harbour just outside of Reykjavik. It's being called a rival to the Blue Lagoon and will offer a 230-foot infinity edge pool with views of the Atlantic Ocean and the Northern Lights all with a sleek ultra-modern design.

DIVERSE LANDSCAPES
Geothermal spas aren't the only place to experience Iceland's otherworldly natural treasures.
Majestic glaciers, towering mountains, historic hot springs, rugged fjords and dramatic waterfalls abound in the untouched landscapes of this uncommon island. Explore the variety of scenes from the comfort of a small-ship cruise, where on-land local experts are there to educate you on the history and significance of what you're witnessing. Small ships also allow for docking in more remote locales, so visitors can truly experience the life of a local. And as a plus, you can easily glide on over to Greenland for additional beauty.
One highlight on every top-ten list of Icelandic attractions is the first-known geyser to modern Europeans, located in southwestern Iceland. The Great Geyser has been active for 10,000 years and will periodically spout 230 feet of hot water into the air. For more unspoiled wilderness straight out of a fairy tale, stop in the idyllic town of Isafjordur in the Westfjords region of northwest Iceland. The secluded town is known for its jaw-dropping panoramic landscapes, with deep blue fjords, flat-topped mountains and skiing opportunities, as well as a quaint small town with lovely preserved buildings on an ancient church site that dates back to the 16th century.
To view Vatnajokull, Iceland's largest glacier and the second largest ice cap in Europe (it covers approximately 8% of the country!), begin in the eastern Iceland fishing village of Djupivogur. Take a four-wheel-drive Jeep tour or a boat trip in the Jokulsarlon Glacier lagoon to spot icebergs of all shapes and sizes in an immersive experience of nature. Further to the west, book lovers may recognize Snaefellsjokull glacier, which sits atop a 700,000-year dormant volcano featured in the Jules Verne novel "Journey to the Center of the Earth."


ANIMALS IN ABUNDANCE
Get your fill of bird watching, whale and dolphin spotting and plenty of hands-on fishing across this wildlife-rich island. Fishing enthusiasts are particularly drawn to Iceland's offerings; with 300 species of fish and museums dedicated to the aquatic animal, you can spend your entire vacation focused on fishery. The Herring Era Museum in Siglufjorour is Iceland's largest maritime and industrial museum, showcasing the prominent role of fishing in the history of Iceland.
Head to the north coast town of Husavik, often dubbed the "Whale Watching Capital of Iceland" for frequent glimpses of the majestic mammal, along with dolphins and 30 varieties of bird. In stunning Lake Myvatn, also in the north, the family-friendly Sigurgeir's Bird Museum hosts the largest private bird collection in the country. Serious birders and first timers alike will find species to admire in the lush lands of Lake Myvatn, renowned for its variety of breeding duck species. The adorable Atlantic puffin has been known to make an appearance but if this popular bird is at the top of your list to spot, the Westman Islands in the south of Iceland are where to find them. These breathtaking islands contain the largest puffin colony in the world.

Contact us today to plan your Iceland vacation itinerary!