There's something about being on an island that brings out our inner swashbuckler. Though island vacations are associated with leisure, there exists the potential for excitement, tapping into our adrenaline reserves. We only need inspiration from pop culture to find island escapes full of adventure.
WAIKIKI BEACH, HAWAII
Check our modern mythology with a guy symbolic of Hawaii: Magnum P.I. This Navy SEAL turned private eye captivated TV audiences throughout the 80s, with Waikiki Beach being one of the backdrops of his hard-nosed cases. Emulate this tropical gumshoe via Mauna Loa Helicopter Tours. This company allows you to fly with the doors off (or on) over the Waikiki shoreline or a slow flyover Pearl Harbor and the USS Arizona. Continue the fantasy with a red sportscar rental at Hawaii Luxury Car Rentals and enjoy an afternoon zooming around the island of Oahu - shades on. Complete the adventure with a private catamaran tour over cocktails. Mustache and aloha shirt not included.
After a day of "solving cases," settle in at The Ritz-Carlton Residences Waikiki Beach, with relaxing accommodations, fine dining with a local flare, and insight on the best Oahu has to offer.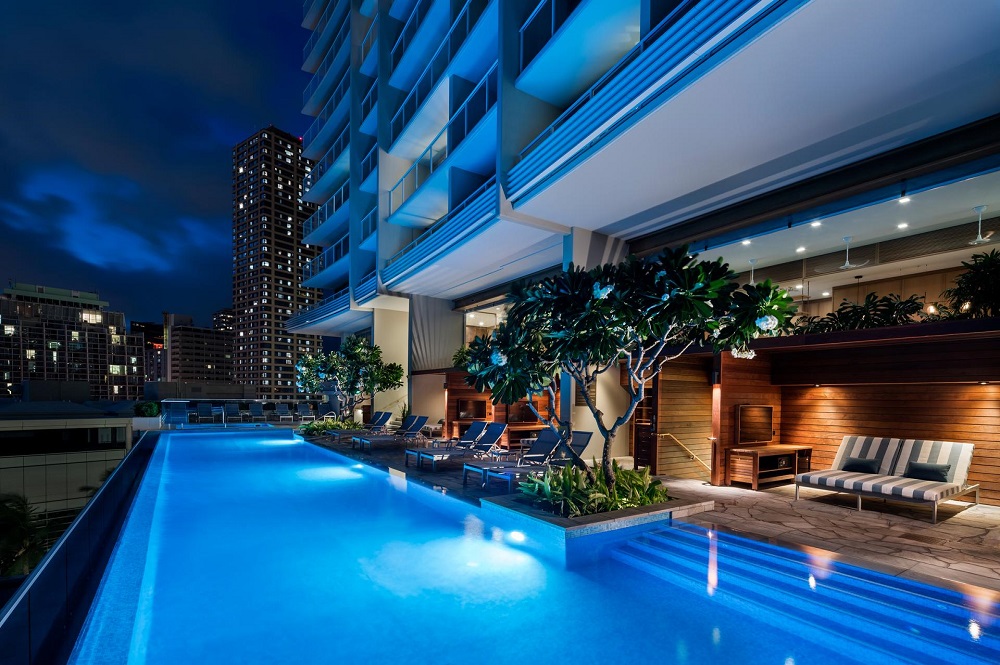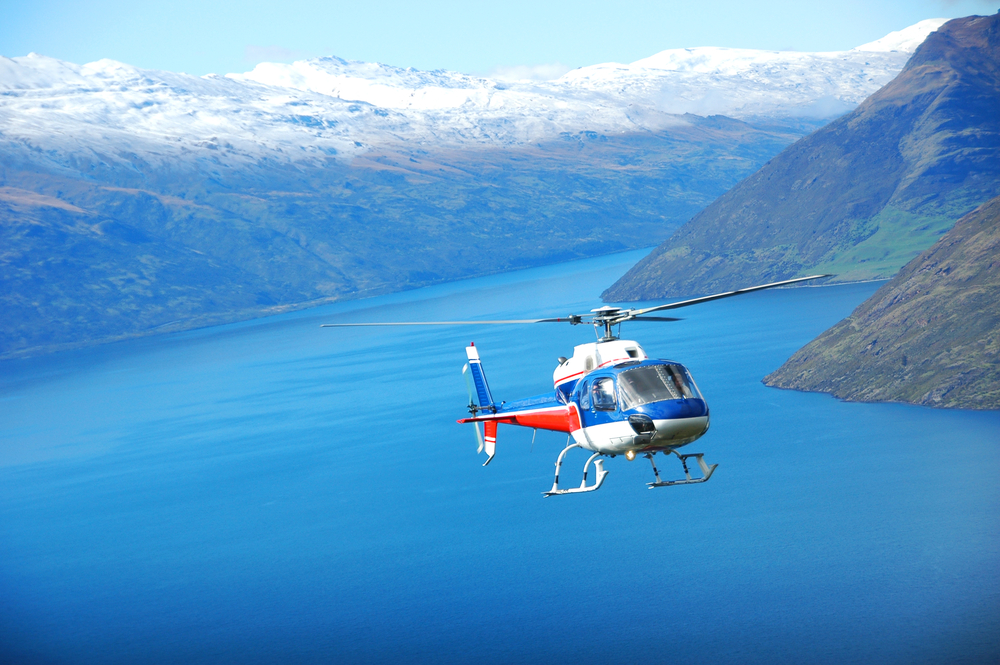 GRAND CAYMAN ISLANDS
Before Animal Planet or Jacques Cousteau, Jules Verne's novel, 20,000 Leagues Under the Sea, thrilled readers with descriptions of aquatic life made accessible by technologically advanced submersibles. Atlantis Submarines Cayman Islands recreate this sense of wonder with tours of shipwrecks and exotic marine life in vivid azure waters. Their 48-passenger vehicles provide a setting that's comfortable, educational and astonishing. Continue your amazing journey with a tour of the Cayman Crystal Caves, situated in a tropical forest on the northside of the island. Tour for an hour and a half through mysterious caverns of stalactites and stalagmites. Captain Nemo himself would be impressed.
After a day under the sea and underground, enjoy a unique culinary experience at The Ritz-Carlton Grand Cayman. Their restaurant, Blue by Eric Ripert, offers award-winning Caribbean cuisine.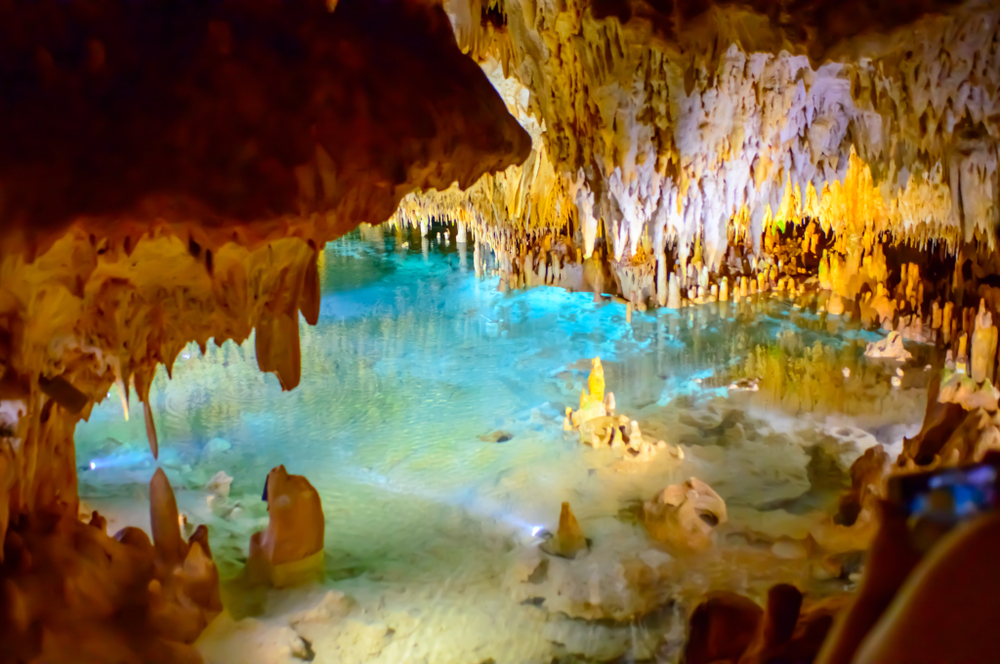 WAILEA, HAWAII
Aquaman rode the waves of a superhero zeitgeist that thrilled audiences last year. The Grand Wailea's concierge can set up a Maui whale watching tour, getting you close to marine mammals without the need of aquatic telepathy and superhero apparel. For closer marine-life viewing, the Wailea's concierge can also set up a snorkeling excursion to Molokini Crater, for perfect access to the reef and sea life below.

BORA BORA, FRENCH POLYNESIA
There's something about castaways named Robinson. Whether Robinson Crusoe or the Swiss Family Robinson, both sets of characters found themselves adrift on foreign sands, completely removed from their daily worlds. Discover that sense of removal on a more luxurious scale in Bora Bora, French Polynesia. Explore the lagoon near Motu Piti A'au by way of rented sailboat, kayak or paddleboard. Go snorkeling or sign up for a scuba course to behold an aquatic world of manta rays and placid reef sharks.
Finish the day with a visit to the Deep Ocean Spa at IHG Bora Bora Thalasso, for a steam bath and tea lounge session.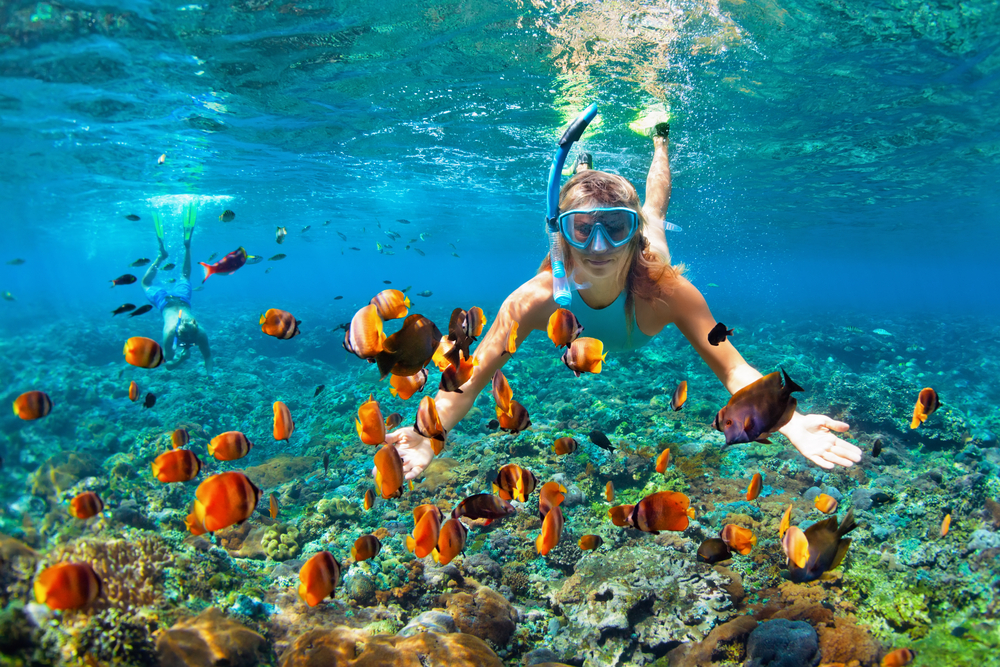 TAHITI, FRENCH POLYNESIA
Let's face it: from a human resources perspective, mutinies aren't fun. But if you're going to have one, Tahiti is one heck of a great option. Marlon Brando discovered this during his filming of Mutiny on the Bounty in 1960. He so loved the island and its Polynesian culture that he collaborated in the creation of "the world's first and foremost post-carbon resort." That resort was named after him - The Brando. While there, consider a day of bird watching, paddle boarding or snorkeling to witness coral gardens inhabited by sea turtles, rays, reef sharks and a spectrum of tropical fish.
Afterward, seek tranquility in the resort's Varua Te Ora Polynesian Spa. Enjoy a body scrub followed by a massage with extra virgin coconut oil for that rejuvenated sensation.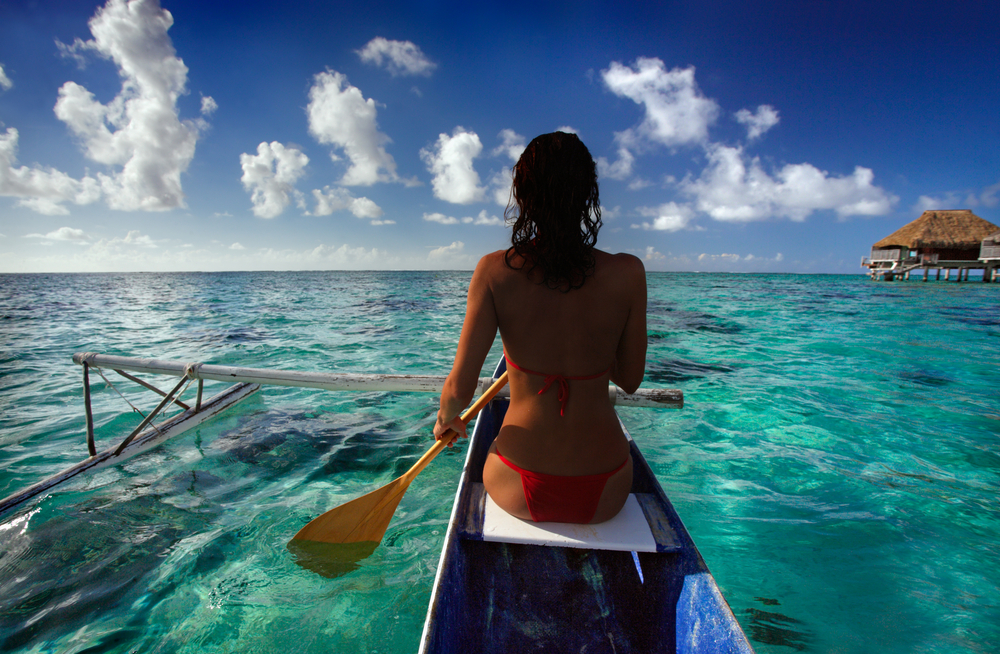 ST. KITTS
Some adventures occur naturally, off the beaten path. The Park Hyatt St. Kitts will send you on an off-road excursion to experience the sweet history of sugar cane. "The Journey into Sweetness" tour highlights the more than 350-year legacy of sugar cane production on the island. Dovetailing off this trip, join Annie's Caribbean Tours and Excursions' "Ultimate Rum Runner's Tour of Basseterre." This entails a rum-focused tour of Basseterre, the island's capital. You'll learn about the role of rum and sugar cane to St. Kitt's economy and stop at several local watering holes. Round-trip transportation provided, of course.
After a day of living the sweet life, enjoy a luxurious dinner at the Park Hyatt St. Kitts. At the resort's restaurant, the Great House, you'll indulge in a delicious meal reflective of the island's local ingredients.