For the adventuring traveler, few places inspire more awe - or more action - than a landscape dominated by mountains. While some beg visits from skiers and others call out to those in hiking boots, all are equal in their potential for heart pumping adventure. For your next active holiday, here are three high elevation destinations to get you moving.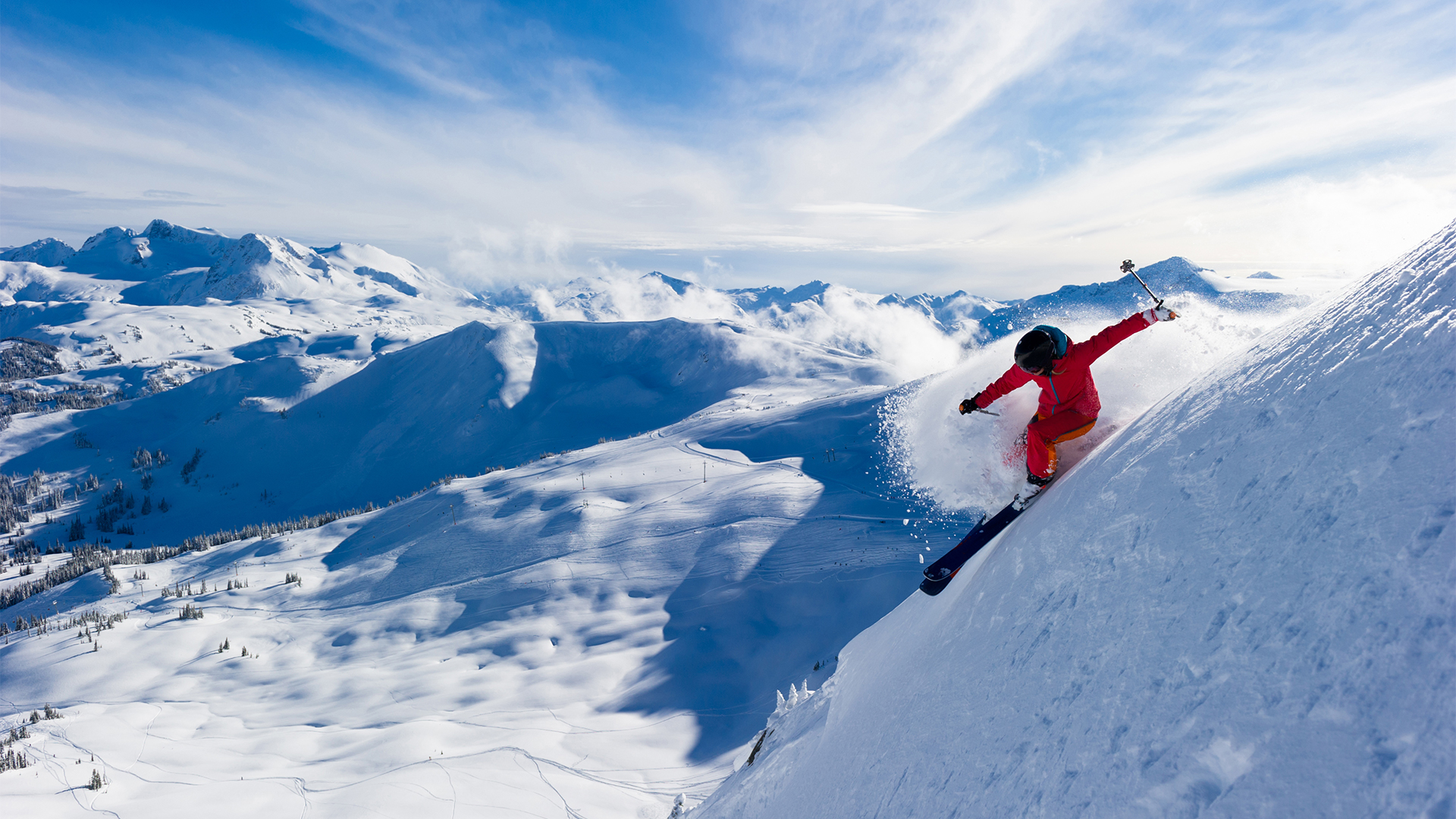 WHISTLER
Easily one of the world's most famous mountain towns, Whistler is located 75 miles northwest of Vancouver, British Columbia. Its cozy village and 8,000+ skiable acres became even more renowned after hosting the 2010 Winter Olympics, exposing the world to its splendors. This town is not just about the powder, however; Whistler is a year-round dream for any adventure enthusiast.
If you're planning to hit the slopes, stay at the elegant Fairmont Chateau Whistler, North America's largest ski-in/ski-out property. There are also great snowshoeing trails for finding quiet amongst the trees, and ice climbing tours to get you up frozen waterfalls. To soothe your muscles after a long day, the nordic-style Scandinave Spa is an absolute must.
Come spring, Whistler's peaks transform into a mountain biking mecca that's complemented by a range of other activities. Head down to nearby Squamish for epic hiking, bouldering and kiteboarding; get out on the water with a canoe, kayak or whitewater rafting trip; bungy jump over the glacier-fed Cheakamus River; or ride the fastest track in the world in a bobsleigh on wheels (behind a trained pilot, of course).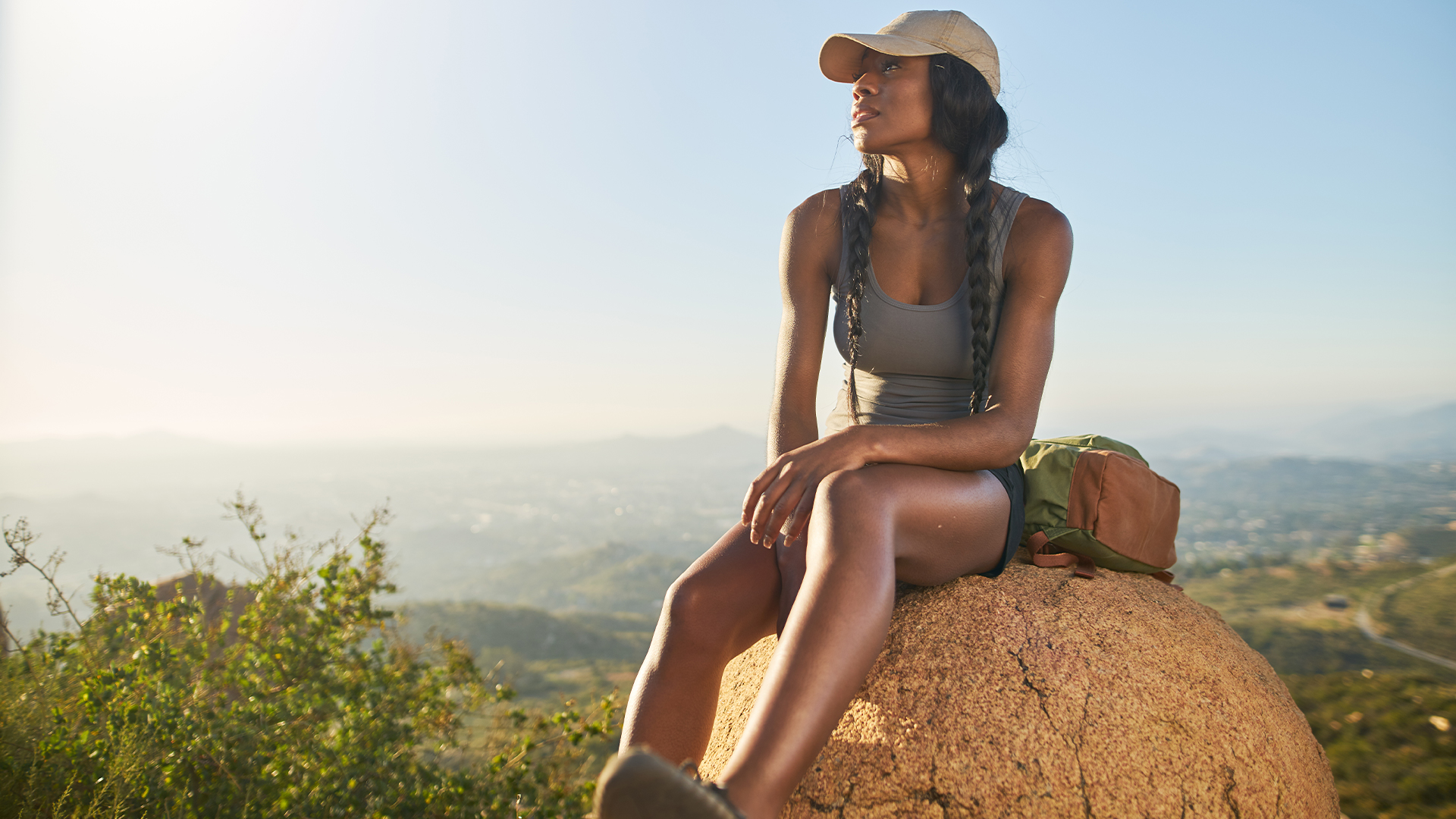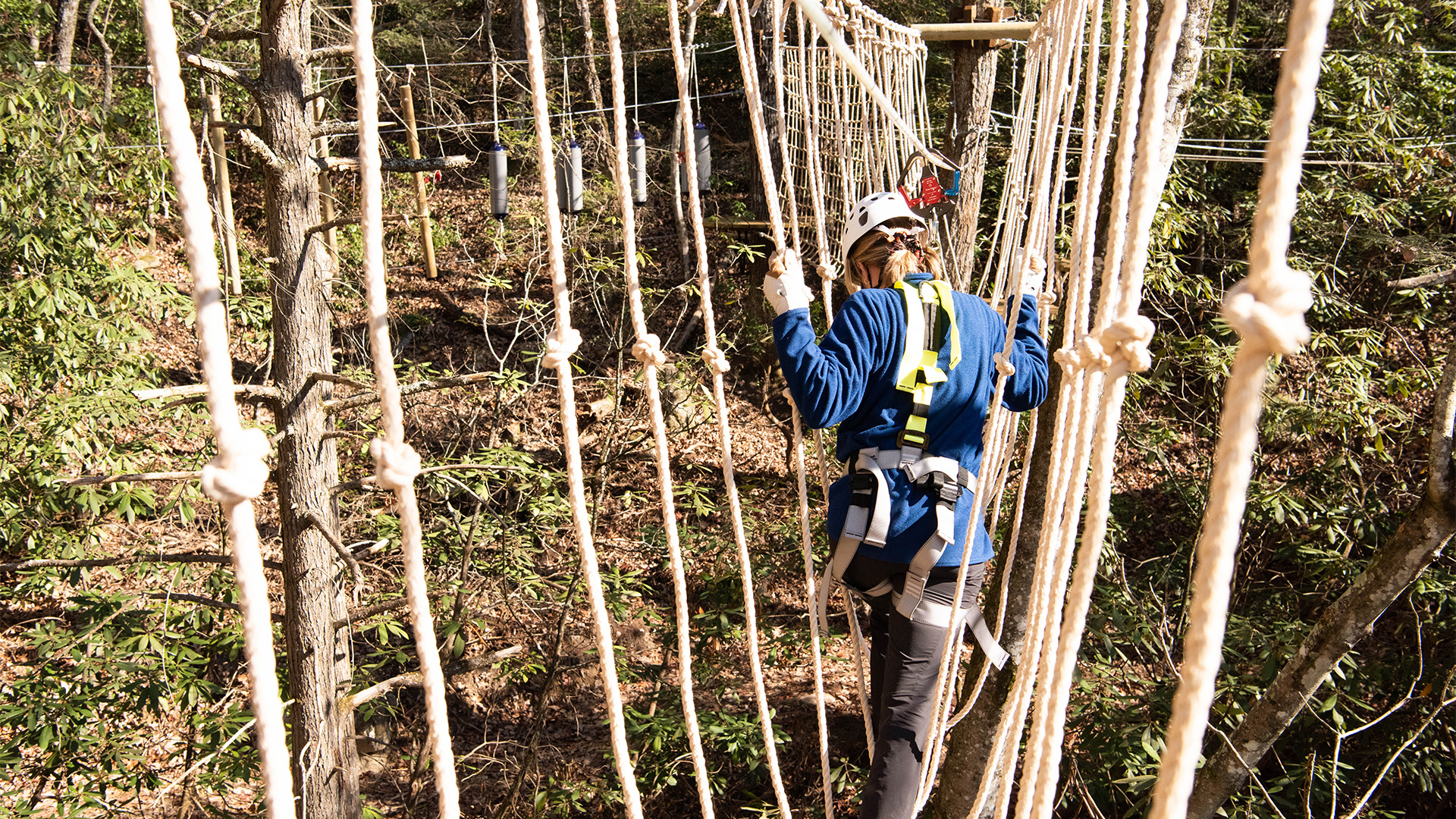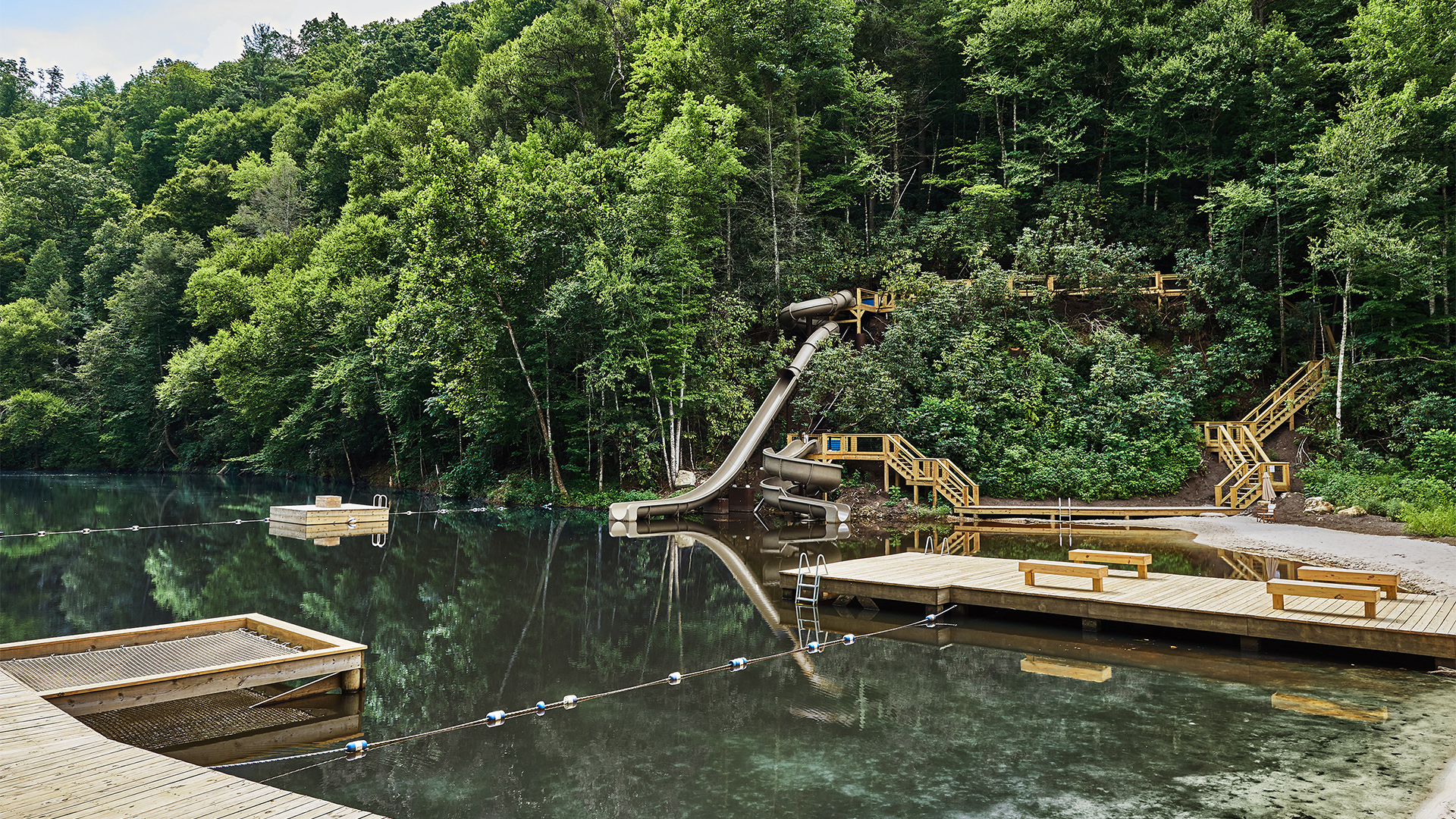 GREAT SMOKY MOUNTAINS
Much further south are the Great Smoky Mountains, a part of the Appalachians that straddle the border between North Carolina and Tennessee. These ancient rocks are heavy with folklore, and named for the 'smoky' natural fog that sits omnipresent amongst their ridges.
Way up high at one end of this range is Blackberry Mountain, a hotel that's centered around protecting the 5,200 acres of pristine wilderness that surround it. In addition to both short and full day guided hikes, guests can enjoy mountain biking, rock climbing and exceptional trail running through the woods. There are guided overnight camping treks into the backcountry, and at the base of the mountain one can explore by horseback, fly fish or paddle out into the lakes, rivers and wetlands of the foothills.
At the end of a long day in this terrain, guests get to cozy up in their own private cottage, cabin or mountain home before indulging in local bounty like confit mountain trout. Firetower - the hotel's main restaurant - is built around a restored 1950's lookout tower, proving that Blackberry Mountain indeed has the best view around.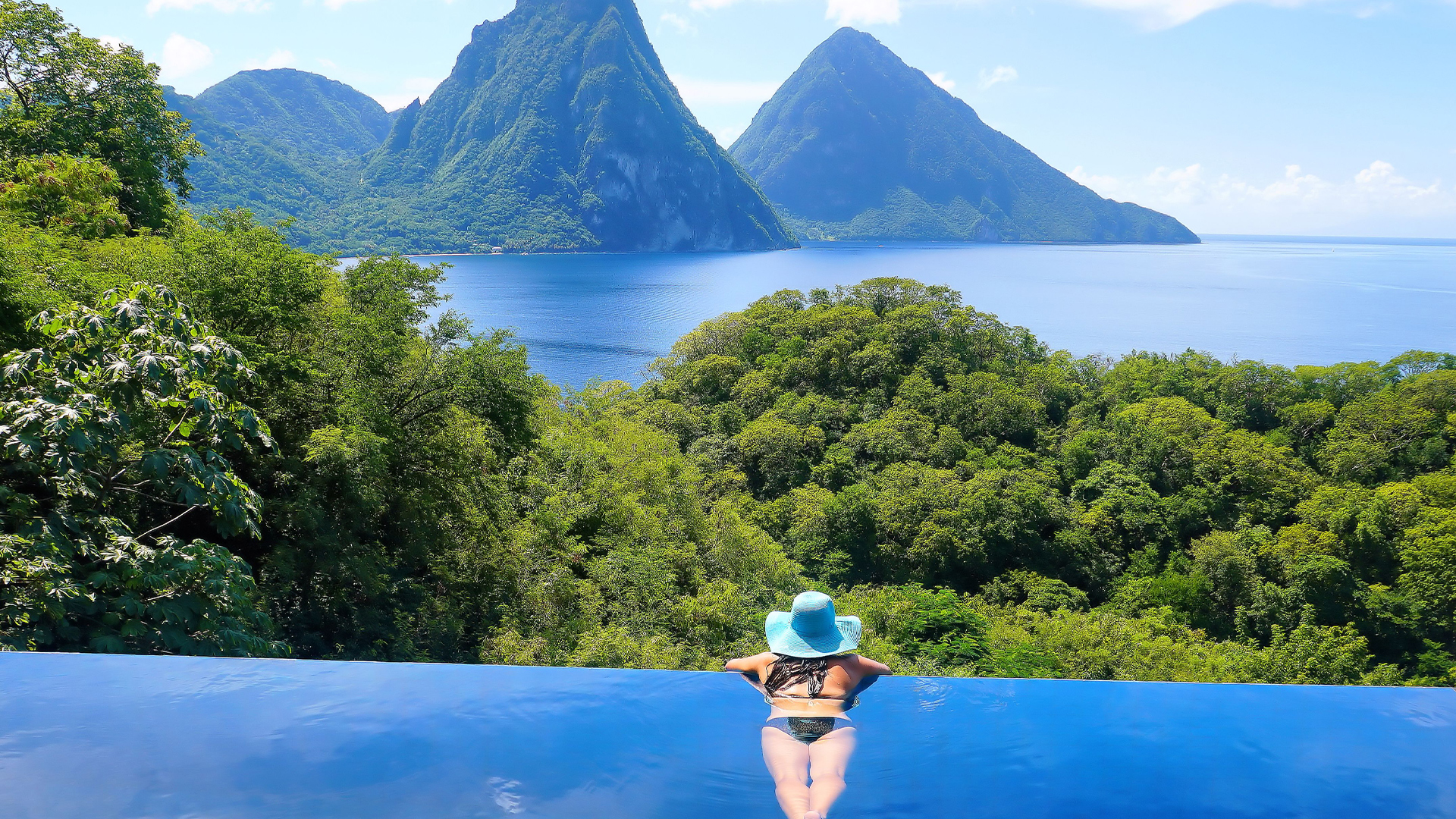 SAINT LUCIA
A turquoise and emerald jewel set within Caribbean waters, Saint Lucia is a small island with a hugely adventurous spirit. There are its sandy white beaches, an entire universe below the waves to explore and two of the most unique and recognizable peaks in the world: the Pitons.
Located on the southwestern part of the island, these two volcanic plugs rise abruptly from the water, dramatic in their steep conical shapes and rich green coverings. While Gros Piton stands at 2,530 ft and Petit Piton at 2,438 ft, the former of the two has marked trails and is by far the most commonly climbed. If you're interested in making Gros Piton's bucket list ascent, our agency can arrange a guide for the three hour trip up. And to experience the Pitons from the sea, ask them to book you a catamaran, allowing for a day of diving into luminous blue waters and picnicking on the beach.
For the island's best views and a luxury experience that's become iconic unto itself, a stay at Jade Mountain is essential. Situated on Saint Lucia's highest point within 600 lush acres, each of Jade Mountain's unique suites have just three walls, giving them unparalleled views of the Pitons and plenty of fresh island air. The estate also includes two sandy beaches with vibrant coral reefs, so there's plenty of snorkeling to be enjoyed after tackling Gros Piton. Other days can be spent scuba diving, biking, windsurfing, kayaking or ziplining through the jungle, all fueled by cuisine that's been prepared with the estate's own organic produce.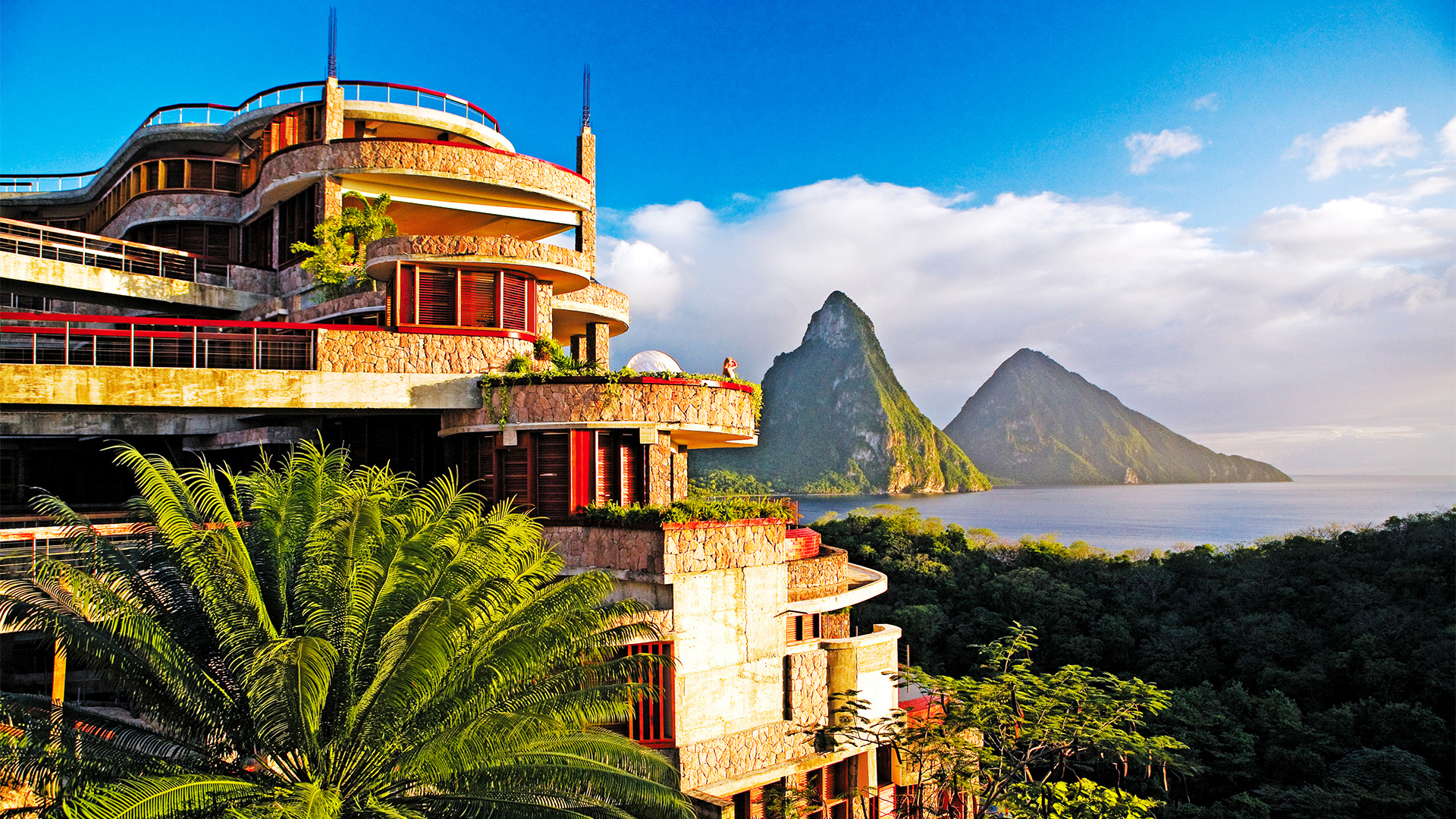 The following hotels are places to both launch your vacation adventures and retreat to for luxury at the end of the day. Plus, you'll enjoy the bonus amenities available through SELECT.

Ask us about other experiences we can provide at these destinations!