IDEAS FOR AN OUT-OF-THE-ORDINARY ESCAPE
Children. Their innate sense of curiosity, infectious excitement and engagement with the people around them sets the stage for unexpected experiences and surprising encounters that often make for some of our most memorable moments. Of course, traveling with kids also comes with its own set of challenges. The first is finding a destination that can accommodate a variety of ages and interests. "Nothing in life," famously quipped Jerry Seinfeld, "is fun for the whole family." That might be true, but with a little inspiration, and some thoughtful planning, it is possible to organize a family vacation that has something for everyone.

In this article, you'll find a few of our favorite family-friendly destinations and activities to get you started, whenever you are ready to safely embark on your next adventure. From the swashbuckling dude ranches of the American West to the awe-inspiring beauty of the Caribbean and the Colorado Rockies, these places and experiences are guaranteed to make for memories that will last a lifetime, especially when they include a [multisite.site_brand]SELECT property booked through our agency.

THE WILD NOT-SO-WILD WEST
Few places can match the unwavering allure of the American West. From John Wayne movies to Little House on the Prairie, we have been entertained by courageous stories of lonesome cowboys and hardscrabble pioneers for generations. That version of the Last Frontier may have disappeared, or quite possibly never existed, but the idealization endures in the modern-day ranches that invite families to experience, if only for a few days, this quintessential American adventure.

While there are many different types of ranch experiences - overnight treks and glamping options are abundant - there is also an impressive list of five-star ranch resorts where you're as likely to find an 18-hole golf course and upscale spa as you are saddles and spurs. As one would expect, horseback riding is par for the course. Whether you're a family of novices in need of instruction or looking for a challenging ride through some of the country's most spectacular terrain, today's ranches can oblige. Most lead multiple trail rides a day and provide all the necessary tack, gear and guidance.

On and off the trails, resort ranches are pros at catering to the needs of families. Kids programs, cookouts and nightly entertainment, as well as roping and fishing lessons, swimming pools and river trips guarantee no one will ever be bored. The food has moved on as well, and these days you'd be hard-pressed to find a baked bean in sight. Instead, you'll find locally sourced ingredients such as grass-fed beef and organic produce paired with homemade ice cream and regional wines. What pioneer family wouldn't have appreciated a meal like that at the end of a long cattle drive?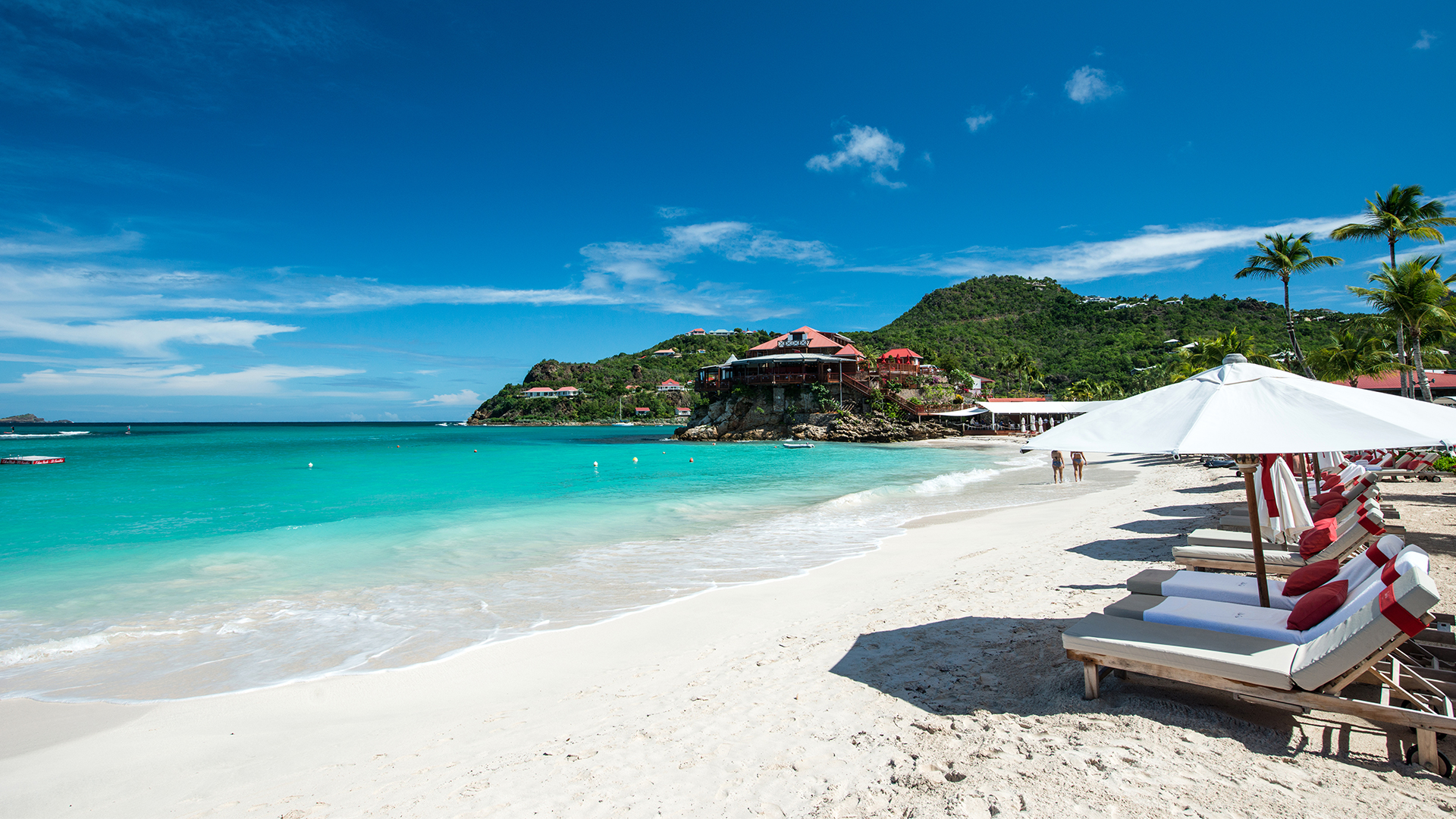 SEIZE THE SUN IN ST. BARTHS
The Caribbean offers families the allure of the classic beach vacation in one of the most breathtaking destinations on the planet. And while there are many family-friendly islands flush with white-sand beaches and crystal-clear turquoise water, St. Barths' warm, hospitable locals, vibrant culture and immense natural beauty make it the perfect place for families to explore both land and sea.

Saint Barthelemy - called St. Barts or St. Barths more often than not - is a small, volcanic, French-speaking island found in the calm waters between Anguilla and St. Kitts & Nevis. Known for its designer boutiques and yacht-laden harbor, it's the ideal island to take kids thanks to its lowkey vibe. Without a great abundance of tourists, the island is free of tourist traps, thus creating a peaceful place with authentic culture to explore at your whimsy.

And there's much here to explore. The beaches, all 14 of them, are the epitome of pristine. Kids love St. Jean Beach to watch planes take off and land at the nearby airport, Lorient Beach to splash in the crystal clear tidepools and Grand Cul de Sac lagoon to snorkel or paddleboard in the calm waters. Yachts and sailboats are standing by to whisk you out into the water and around the island.

Beyond the sand and sea, families are drawn to the island's natural gifts. Hiking trails criss-cross the island, on which you can spot feral goats leaping on the rocky outcroppings and feed friendly iguanas hibiscus flowers (they like the red ones best!). And after hiking, parents can enjoy poking around the boutique shops in Gustavia, followed by a freshly-prepared dinner at one of the many French-inspired restaurants.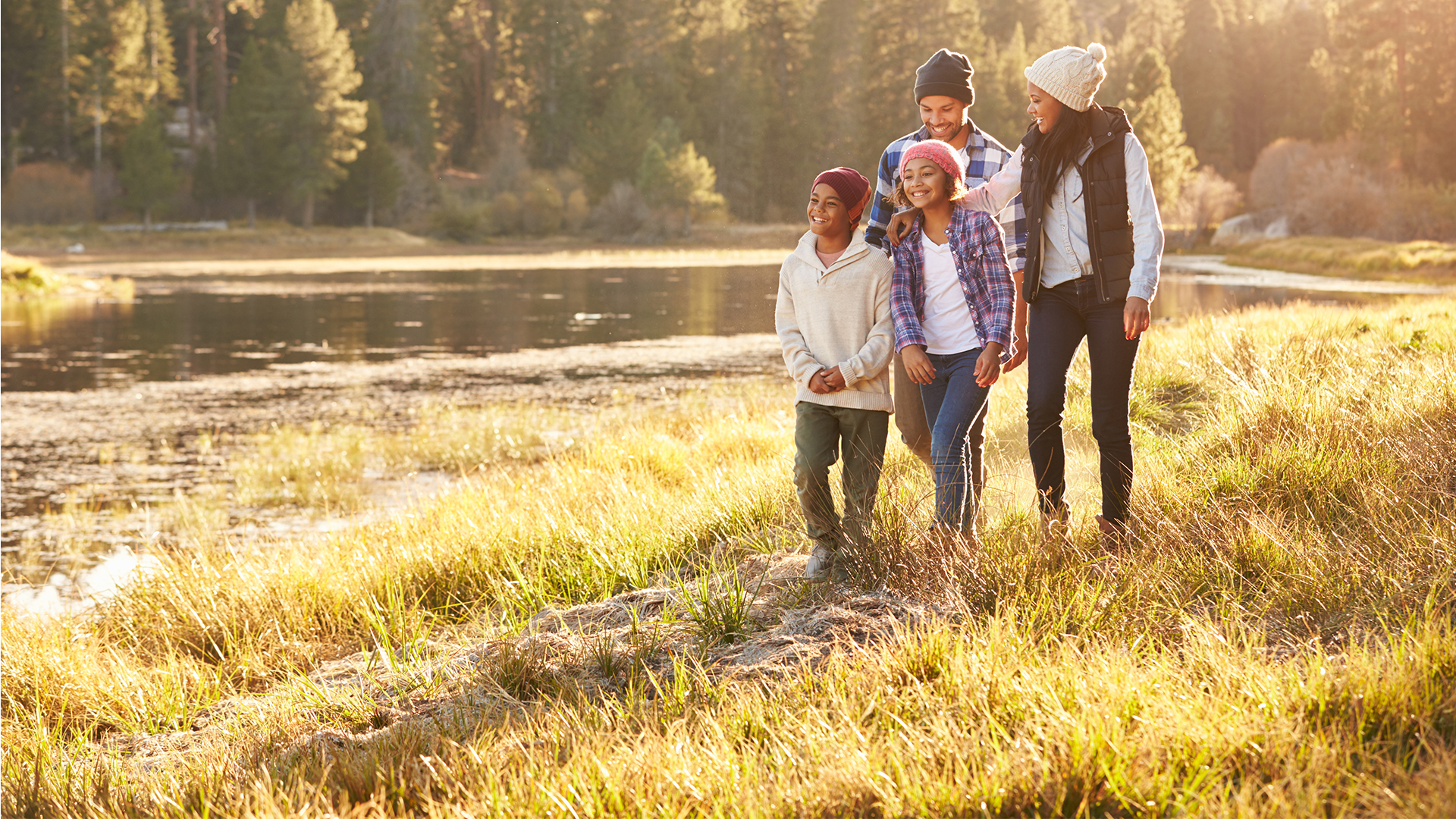 SKI RESORTS ALL YEAR LONG
The best thing about visiting Colorado is the abundance of options that can easily fill a one- or two-week vacation here. Denver is the premier starting and stopping point, a city that can delight kids of all ages thanks to the Children's Museum of Denver and the wildly popular Denver Museum of Nature & Science, where the eagle-eyed among them can spot tiny elves hidden in select exhibits. After sampling just some of what this great city offers, the mountains beckon.
While skiing down snow-blanketed mountains is a family adventure many would love, visiting ski resorts off-season provides fewer crowds and more activities. With acres of explorable forests, rock-strewn rivers, mountain trails and outdoor entertainment, ski resorts burst with a variety of adventures far beyond the powdered snow and crisp winter air.
Well known for its ski trails, Vail is a veritable hiker's heaven in its own right. Hiking through the White River National Forest, with 15 trails from two to 18 miles to choose from, you'll find wildflowers swaying across the vast grasslands, as well as elks and moose ambling through the forests. As glorious as the trails are, Vail is also an ideal place to teach your kids the artistry of fly fishing. In the offseason of Aspen, just down the road and through the mountains from Vail, take a turn on the wild side with horseback riding through the alpine wilderness or strap on life vests and go whitewater rafting on the challenging Class II-III sections of the Middle Roaring Fork, suitable for families with older children.
After driving across the Rockies, enjoying ski resorts along the way, you'll find a vast land packed with national parks. At Black Canyon National Park near Montrose, sheer black walls plummet up to 2,700 feet down to create a jaw-dropping gorge. Great Sand Dunes National Park and Preserve near Alamosa is home to 750 feet-high sand dunes that challenge the Rocky Mountains themselves. And Mesa Verde National Park near Cortez is home to some of the most unique Ancestral Puebloan dwellings in the world.
The following hotels provide the ideal home base to launch your next family adventure. Plus, you'll enjoy the bonus amenities available through [multisite.site_brand]SELECT.