The Southern city's revitalized waterfront boasts a luxurious JW Marriott hotel.


The Southern city of Savannah has long inspired travelers to revel in its oak-lined streets, historic architecture, haunted history, creative vibes and dynamic nightlife. Indeed, the oldest city in Georgia offers something for everyone - whether you're a couple planning a romantic getaway, a club-goer looking for fun, a family in search of kid-friendly adventures or a foodie on the hunt for laid-back Southern meals, you'll find it all and more in the "Hostess City of the South." Hotelier and Savannah native Richard Kessler knows this; it's why he customized the new JW Marriott Savannah Plant Riverside District to suit a variety of travelers' desires.
The 419-room luxury hotel is housed in a masterfully restored circa-1912 former power plant and offers three unique buildings for a customized experience. Choose from old-world, elegant styling in the romantic Three Muses rooms, bold maritime details in the sleek Atlantic rooms and historic architectural flair in the industrial-chic Power Plant rooms. And that's not all - the hotel is centrally located as the anchor point for what Mayor Van Johnson has called "Savannah's most successful urban development project," the $375-million, 70,000-square-foot mixed-use development that's the largest hospitality project Savannah's National Landmark Historic District has ever seen.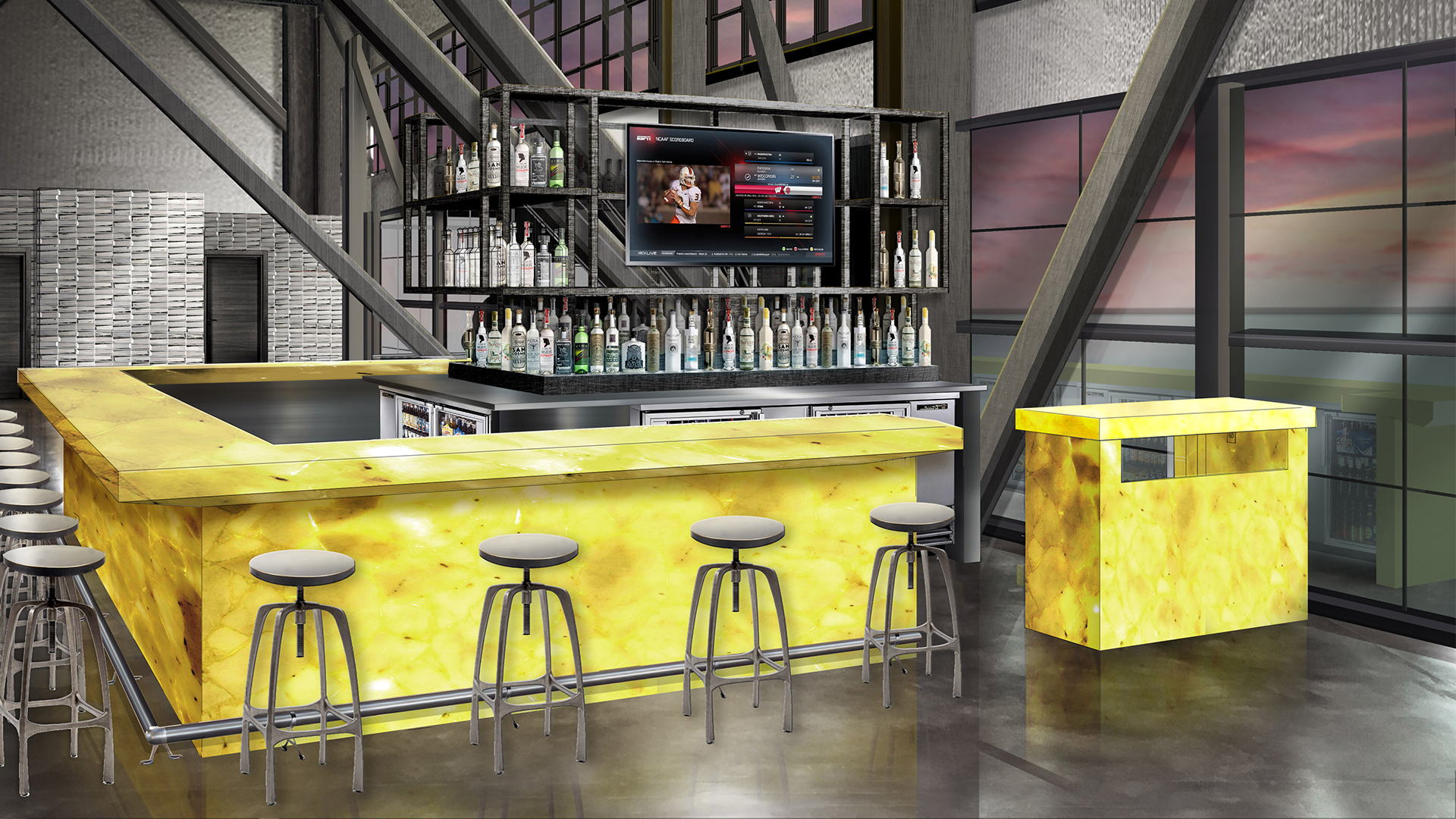 In addition to the hotel, the Plant Riverside District offers a wealth of entertainment options situated along the pedestrian-friendly waterfront. There are more than a dozen dining establishments, plenty of high-end shops, a dedicated Martin Luther King Jr. park, a rooftop garden, a cocktail lounge and indoor and outdoor live music venues. There's even a custom-choreographed fountain with dazzling light shows that bring out your inner child. It's no wonder Kessler referred to his vision of the district as an "adult playground." Savannah's waterfront has never lacked for visitors. Think trolley rides on cobblestone tracks, horse-drawn carriage rides, old cotton warehouses housing unique gift shops and a riverfront promenade built for romance. Lax open container laws mean vacationers can enjoy their beverage of choice while ambling the scenic streets of the Historic District.
Savannah's vibrant art scene is one of its greatest assets. Not only is it home to one of the best art schools in the country (Savannah College of Art and Design), the city's meticulously preserved buildings and abundance of art galleries add to the bohemian atmosphere that sets it apart from nearby cities like Charleston. This artistic energy is seen throughout the new Plant Riverside District, where Kessler estimates there are more than 2,000 pieces of original art. Eye-catching touches include a 135-foot chrome dinosaur replica in the lobby, a Neapolitan-style pizzeria adorned with graffiti art and an African-themed lounge featuring paintings and pottery from Kessler's private collection. And where else can you dine in an original smokestack? Here, there's one that accommodates up to 16 people for intimate dinners.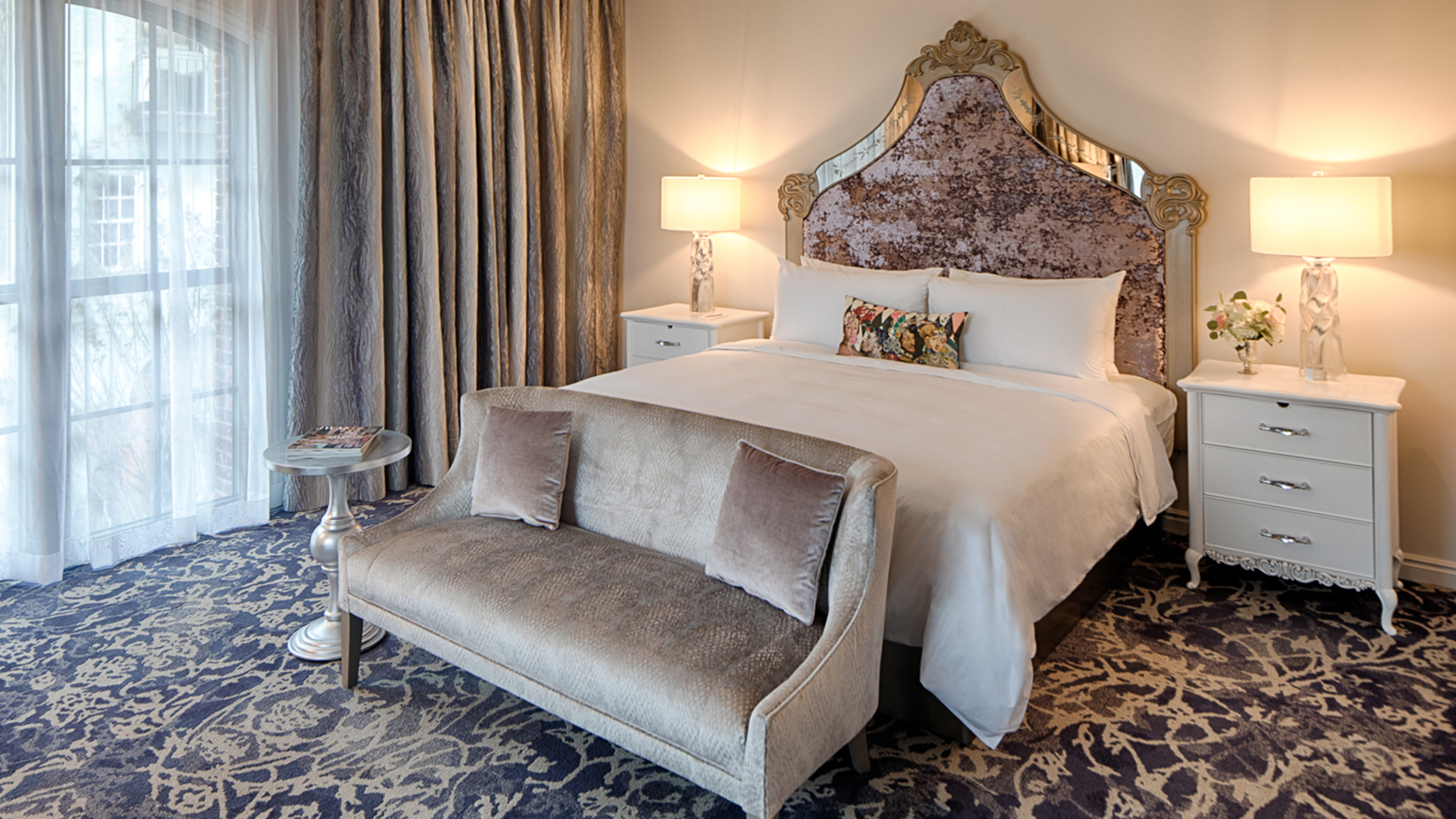 While visitors may be tempted to stay completely within the Plant Riverside development, the city is easy to navigate for getting to other standout attractions. The Mercer Williams House Museum is a must for anyone who's read "Midnight in the Garden of Good and Evil" and appreciates fine furnishings along with true crime stories. An impressive collection of American and European art can be found at Telfair Museums, the first public art museum in the Southern United States. There's even a charming beach town just a twenty-minute drive from downtown Savannah - Tybee Island offers three miles of sandy public beaches and one of the oldest lighthouses in the country. An adult playground? With all that modern Savannah has to offer, Kessler's description could apply to the entirety of this dynamic, evolving Southern gem.
Contact our agency to book your stay at the JW Marriott Savannah Plant Riverside District and enjoy [multisite.site_brand]SELECT amenities like complimentary wine, a $30 daily breakfast credit and complimentary valet parking!