Known for their bustling cities, frenzied public transportation and the world's longest work days, it makes sense that the Japanese are also masters in recreation and relaxation. From the Japanese bodywork techniques of shiatsu massage to revolutionary breakthroughs in health and beauty, few live quite as well as the Japanese. This is a country with some of the world's lowest crime rates and highest life expectancies. And although cities are certainly busy, citizens queue quietly for their turn to board the train. Public spaces are neat and orderly. People seem calm as can be. Is there something in the sake or what's their secret? From communal spas to meditation and formal coursed meals, relaxation in Japan is a cultural ritual. Read on for three ways you can experience that signature sense of tranquility for yourself.

VISIT THE SPA
Perhaps the most popular means of relaxation in Japanese culture is visiting one of the country's legendary outdoor baths, called onsen. These natural volcanic hot springs are rich in mineral content said to aid the body. Because these baths are clustered in volcanic areas, most onsen are typically located in small, hot-spring villages like Kusatsu, a popular day trip from Tokyo. At the center of this remote mountain village is a striking Yubatake, a series of wooden boxes which channel and cool nearly 1,500 gallons of steaming sulfuric water per minute. By the time the bubbling spring water is distributed to each of over 100 local onsen, it has cooled to the perfect balmy temperature for a soothing soak.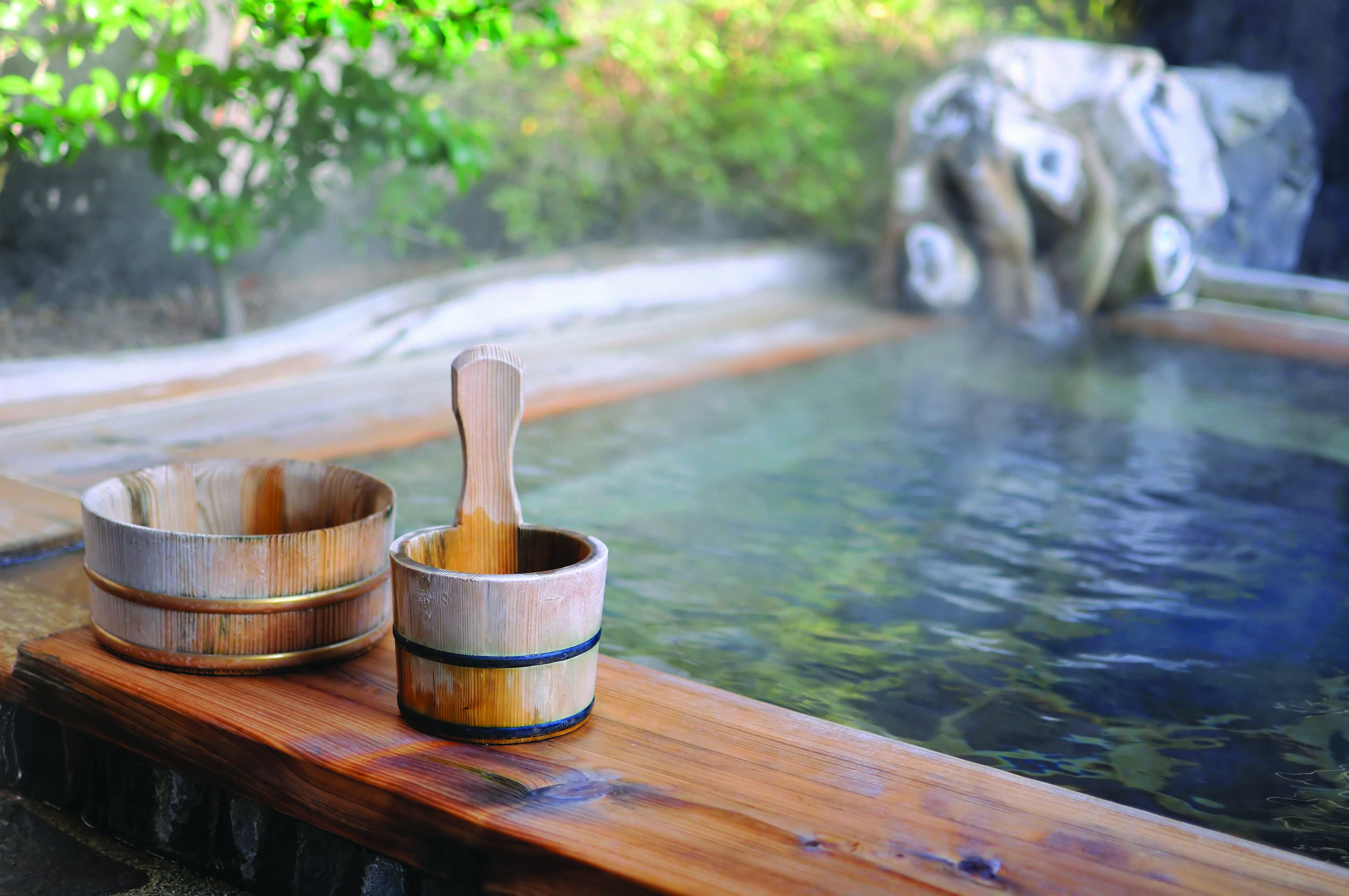 One of the best ways to enjoy onsen in luxury fashion is to spend a day at a ryokan. Framed in delicate sliding paper doors and tatami straw flooring, these traditional bathhouses are the archetypal Japanese experience. Upon arrival, you'll likely be supplied with special house slippers to wear indoors and a yukata, or robe, to wear between the bath and the relaxing outdoor gardens. In Japan's spa towns, it's even common to see people wearing their yukata out in the village. Spend the day exploring immaculate gardens, reveling in treatments like shiatsu massage or acupuncture, and unwinding in a picturesque steaming bath for the ultimate relaxing day trip.

TAKE A WALKING TOUR
As the home of the most crowded city in the world, Japan often conjures images of packed train stations, swarming crosswalks and silos of humans crammed into capsule hotels. Not exactly illustrative of tranquility. However, what many tourists don't realize is that these busy urban areas account for less than 20% of Japan's geography; the majority is mountainous forest and verdant rolling countryside. The best way to soak up the scenery and escape the crowds is by walking tour or hike.
Once reserved for emperors and samurai, the UNESCO-listed Kumano Kodo southwest of Kyoto fits the bill perfectly. A series of ancient pilgrimage routes that traverse the Kii Hanto peninsula of Japan, Kumano Kodo comprises hundreds of shrines and religious sites along seven distinct trails. Some are easily seen in an afternoon, while others are literal pilgrimages taking days. Nakahechia-a popular trail running from Tanabe City to Shingu-is a six-hour hike plunging deep into moss-carpeted cedar forest, punctuated by breathtaking mountain views, magical trickling streams, and three principle shrines-the finale of which is the striking vermillion pagoda of Kumano Nachi Taisha, backed by the prismatic mist of Japan's highest waterfall. A hike to this incredible sight is guaranteed to invigorate your body, clear your mind and calm your soul.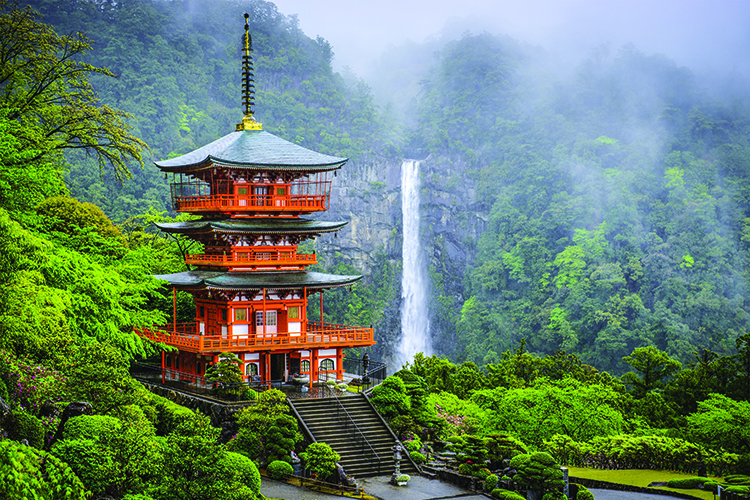 EXPERIENCE KAISEKI
Of Japan's many gastronomic treasures, Kaiseki might be the most relaxing-and luxurious-way to dine. A fusion of Japanese haute cuisines drawing inspiration from warrior dishes to traditional tea ceremonies, this multicourse meal was the staple of Kyoto's imperial class for over a millennium. Its present-day iteration is one of meticulous culinary mastery-an artful succession of carefully selected small plates intentionally sequenced by taste, texture and color. If you're a newcomer to Japanese cuisine, this is the ideal means of sampling multiple diverse dishes served with a heaping portion of Japanese culture. Each chef will offer a different execution, but typical courses include appetizers followed by seasonal specials, sashimi, cooked or simmered dishes, a substantial rice course and dessert. Between courses are smaller dishes like soups and palate cleansers like pickled vegetables.
In Japan, there are an abundance of places to experience the kaiseki tradition for yourself, from trendy cafes to exclusive eateries seating only six patrons at a time. Without having to agonize over what to order or struggling to communicate in another language, kaiseki allows you to relax and let the chef serve the very best selection of perfectly balanced plates crafted with Michelin-grade artistry.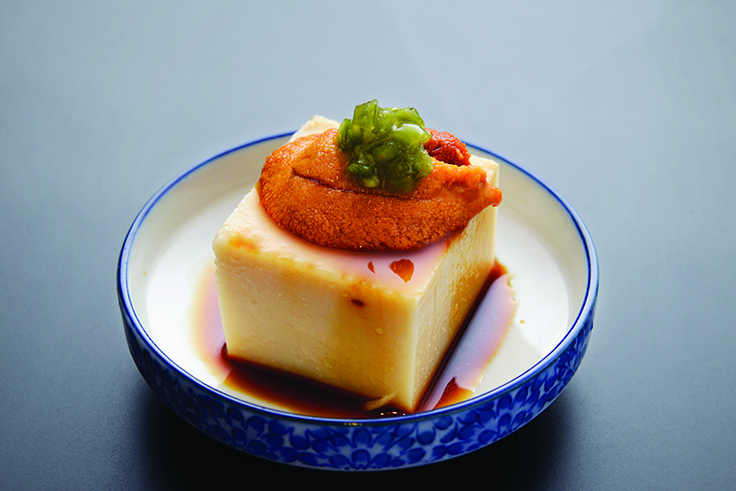 WHERE TO STAY
The hotels below will surround you with a Zen-like calm as you immerse yourself in this ancient and beguiling country. Plus, you'll enjoy the bonus amenities available through these [multisite.site_brand]SELECT Hotels & Resorts: