Singapore had been a singularly engaging destination long before it soared to fame from the novel and film, "Crazy Rich Asians." An intriguing hybrid of colonial heritage and innovative foresight, the small island nation is richly diverse, the result of a multicultural melting pot that blends traditions to create a new and vibrant city to explore. You will encounter numerous mini-cities within its borders. First-time visitors typically head first to the Colonial District. A glimpse into the days of British rule, this historic area's neoclassical buildings create a glaring contrast with the city's overall modern feel. Yet the older buildings hide modern touches, like in the Museum of Contemporary Art and the National Museum, where dynamic multimedia installations illustrate the city's rich history.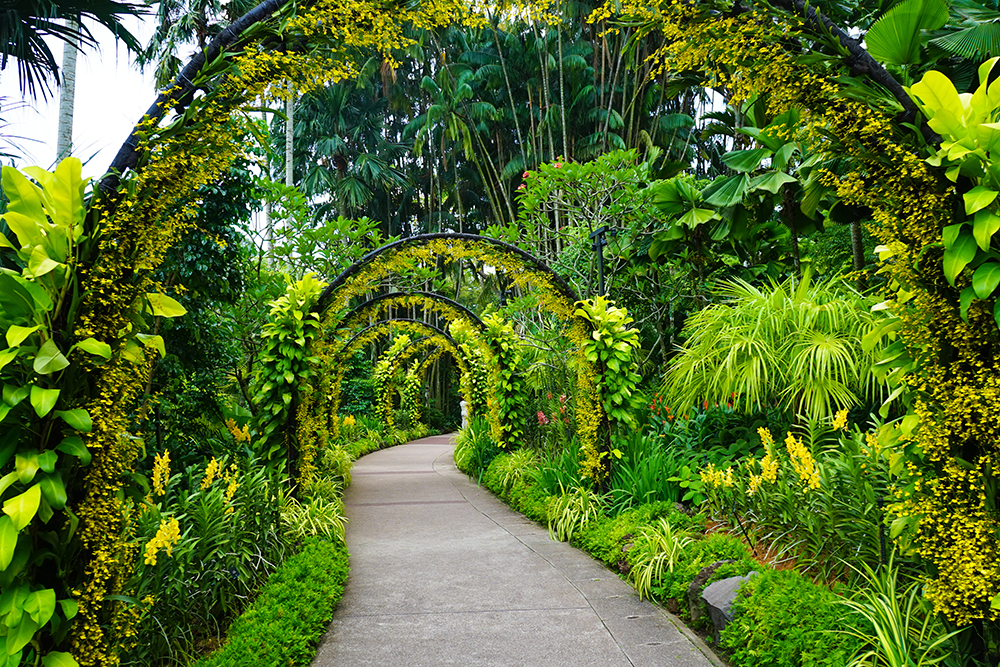 INSPIRED SPACES
Art in Singapore is not limited to the interiors of museums. Instead, the modern city has turned green spaces into naturally inspired art shows. Take a stroll around the 182-acre Singapore Botanic Gardens, a UNESCO World Heritage Site, and each area-the Ginger Garden, Learning Forest, Swan Lake and Jacob Ballas Children's Garden-features an engaging interplay of art and nature.
This relationship is brought to the forefront at Gardens by the Bay. High-tech Supertrees and whimsical sculptures define this $1 billion, 21st-century botanic garden, creating a space that is both futuristic and inspiring. Here you'll also find the Heritage Gardens divided into themed spaces inspired by Singapore's three main ethnic groups, Chinese, Malay and Indian, the traditions of each imaginatively woven throughout.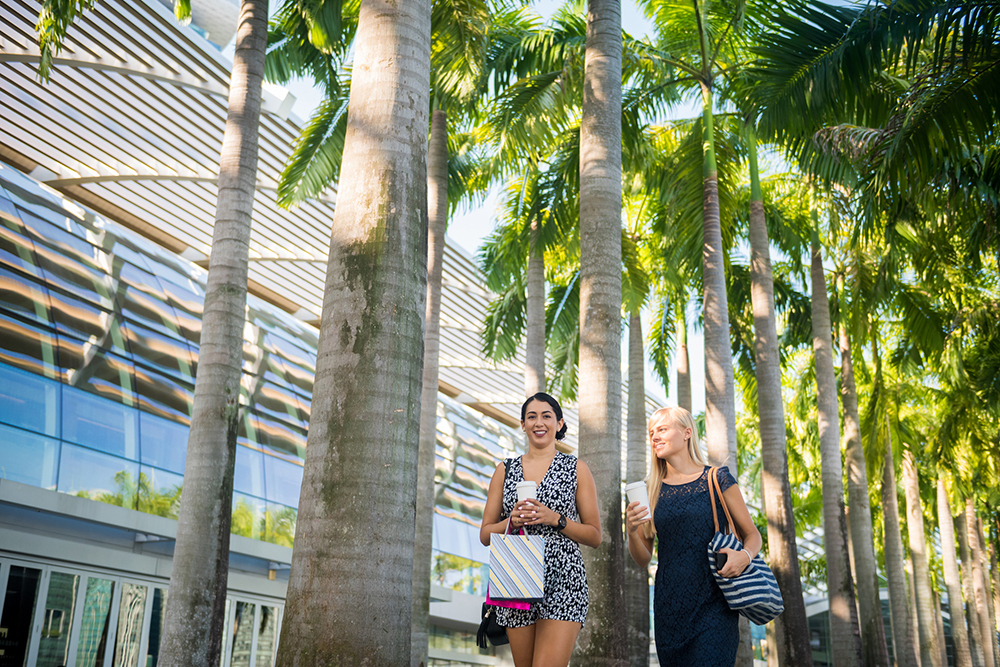 ORCHARD ROAD
Singapore has long established itself as a shopper's paradise within a tropical paradise-luxury stores are as prominent as palm trees. But, while there are many malls to peruse and designer boutiques to discover, nowhere houses a selection quite like Orchard Road.
This stretch of road has played home to much of Singapore's shopping centers for the better part of a century. But while the brands may span the world, the experience of Orchard Road is wholly Singaporean and absolutely cannot be missed. Whether you're looking to add to your wardrobe or simply spend an afternoon window shopping, no trip to Singapore is complete without visiting a few of its shopping staples.
First on any shopper's list should be the ION Orchard. Dazzling in its experience, this eight-story shopping mall boasts captivatingly sleek architecture and a futuristic ambiance certain to astound. Those with fine taste will be eager to visit The Grande Whiskey Collection, a museum on the fifth floor showcasing some of the world's oldest and rarest whiskeys, with tastings and intimate guided tours available. Afterward, pay a visit to ION Art Gallery, and savor an eclectic collection of stimulating visual art.
Another option is Orchard Central, which has set itself apart from other shopping complexes in a striking manner. Thanks to its futuristic exterior, many modern art installations, famous Art Trail, stunning roof garden and numerous specialty stores, a visit to Orchard Central is certain to instill awe.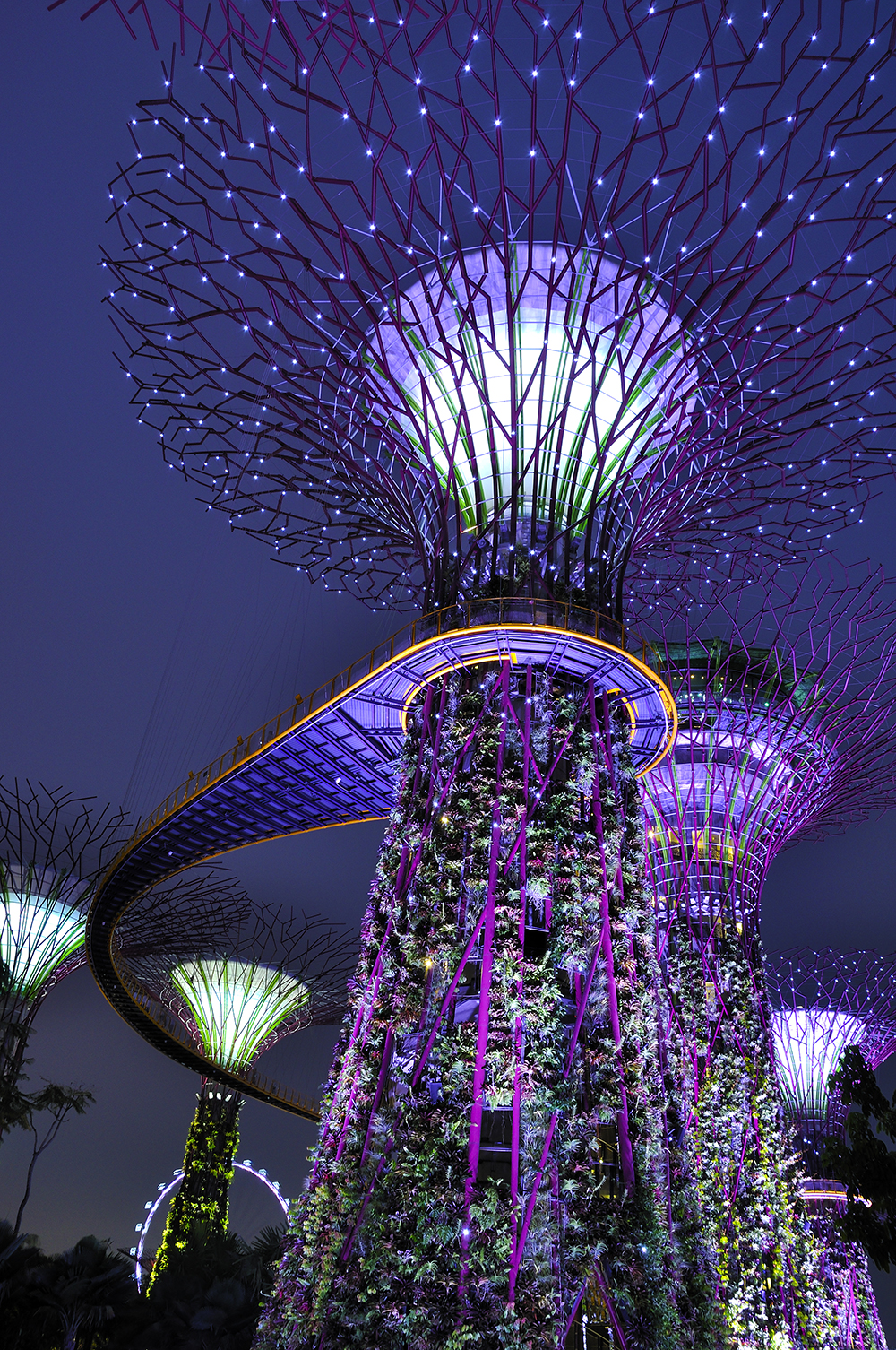 HAWKER CENTRES
While Singapore is home to a great many sources of wonder, the hidden element within this up-and-coming oasis is its cuisine. Thanks to its position on the map and in history, few places in the world have acted as a melting pot for regional cuisine the way Singapore has, and even fewer can match its distinctly delicious flavors and dishes. If you're looking to make the most of tasting what Singapore has to offer, there isn't a singular restaurant to visit or dish to order. No, to truly taste authentic Singapore cuisine, you need to know all about its Hawker Centres.
You can find Hawker Centres all throughout the island, usually located in areas with heavy foot traffic. Something between a food court and street market, these sprawling buildings are home to endless rows of food stalls. Within any centre, you'll find representation of the many regional inspirations and sources for Singaporean food-Thai, Chinese, Middle Eastern, Indian and Malay, to name just a few.
When it comes time to pick where to eat, it doesn't hurt to get an expert opinion. Asking any local will provide you with an in-depth lesson on where the best food is and how you should eat the dish, as the locals are incredibly helpful, informative and passionate about the subject. Of course, you can also just keep an eye out for the longest line- chances are it's the favorite for a reason.
The following hotels and cruise lines provide the ideal basecamp to launch your Singapore adventure. Plus, when you book through our agency, your journey will be enhanced even further through [multisite.site_brand]SELECT Hotels & Resorts bonus amenities.