HEAD TO THE BAHAMAS FOR THE IDEAL FAMILY VACATION

Crafting the perfect family vacation hinges on one important factor: variety. Kids want a wide choice of activities, locations and flavors, because you just never know which ones will flop. When an activity falls flat, or a restaurant doesn't carry the right kind of cheese, you're left with an unhappy child that has the power to ruin the day.

Luckily, there is variety galore across the 700 islands and 2,000 sandy cays of the Bahamas, each one backdropped by sugar-white sand, clear, warm waters and nearly cloudless skies. Whatever you and your kids fancy - idyllic beaches, massive waterparks, remote islands, swimming with pigs - you'll find countless ways to make those dreams come true. Just a quick flight away from the U.S., the Bahamas are ready to make you smile when you feel the time is right for you to venture away from home.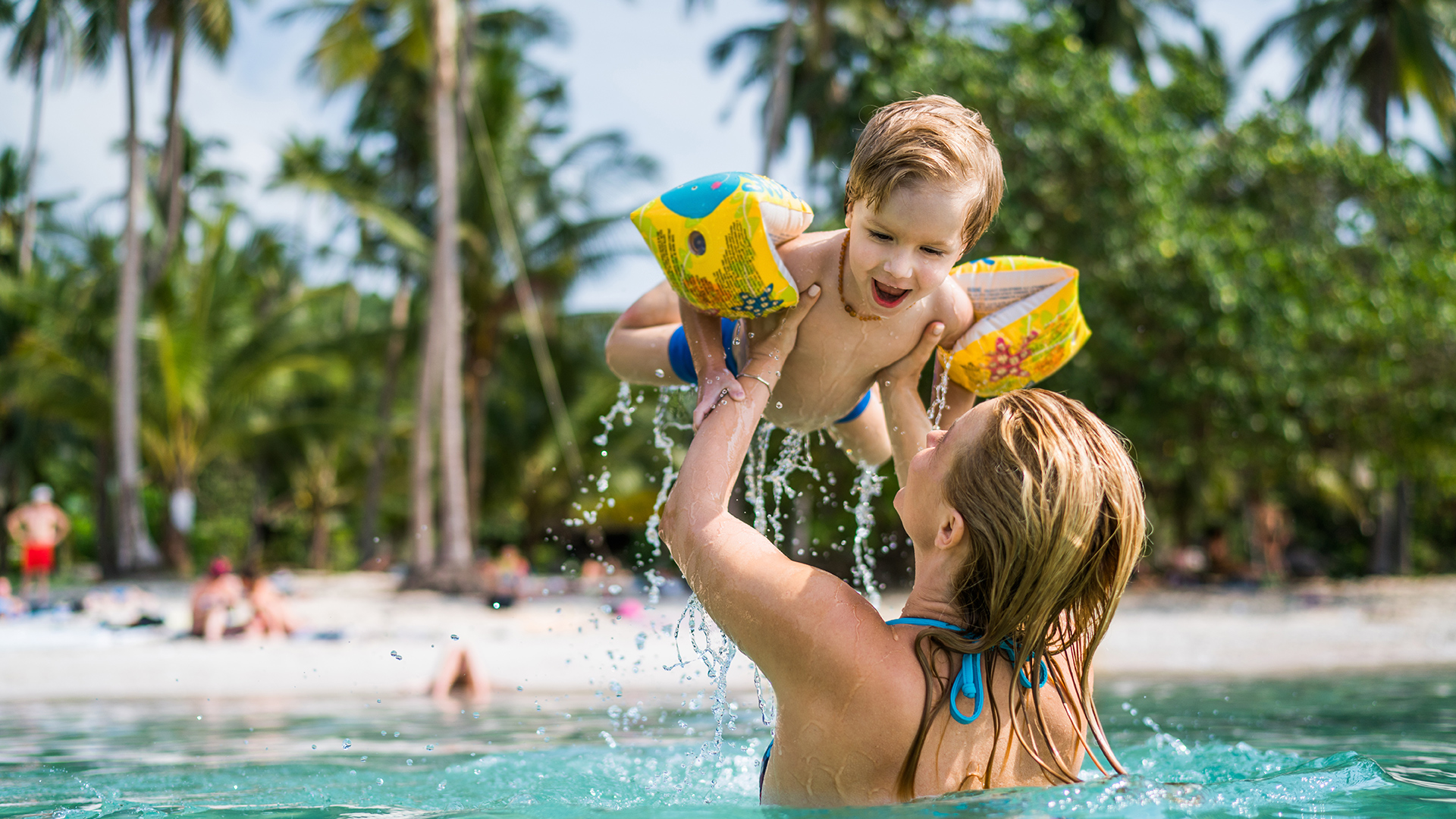 IT ALL STARTS IN NASSAU
Most Bahamas vacations begin and end in the capital city of Nassau on New Providence Island. While parents could spend a blissful week here hitting the colorful street markets, marveling at the colonial history and enjoying conch fritters and Kalik beer in tranquil cafes, the kids will only have one thing on their minds: Atlantis Resort.

There is so much to do at Atlantis Resort, located just across the bridge from Nassau on Paradise Island, it may be easier and quicker to list the activities you cannot do here. Most families head first to Aquaventure, a 141-acre waterpark kingdom packed with high-speed waterslides, a mile-long river ride and 20 swimming pools in a lush, tropical landscape. We recommend renting one of the 45 private cabanas on the property to act as your home base.
If you can pry your kids away from the waterpark, more adventures await at Atlantis. At the Marine Habitat, you can explore 14 lagoons, see more than 50,000 aquatic animals, snorkel over underwater ruins and even slide down the Mayan Temple Shark Lagoon, where you'll shoot past hammerheads in a see-through tube.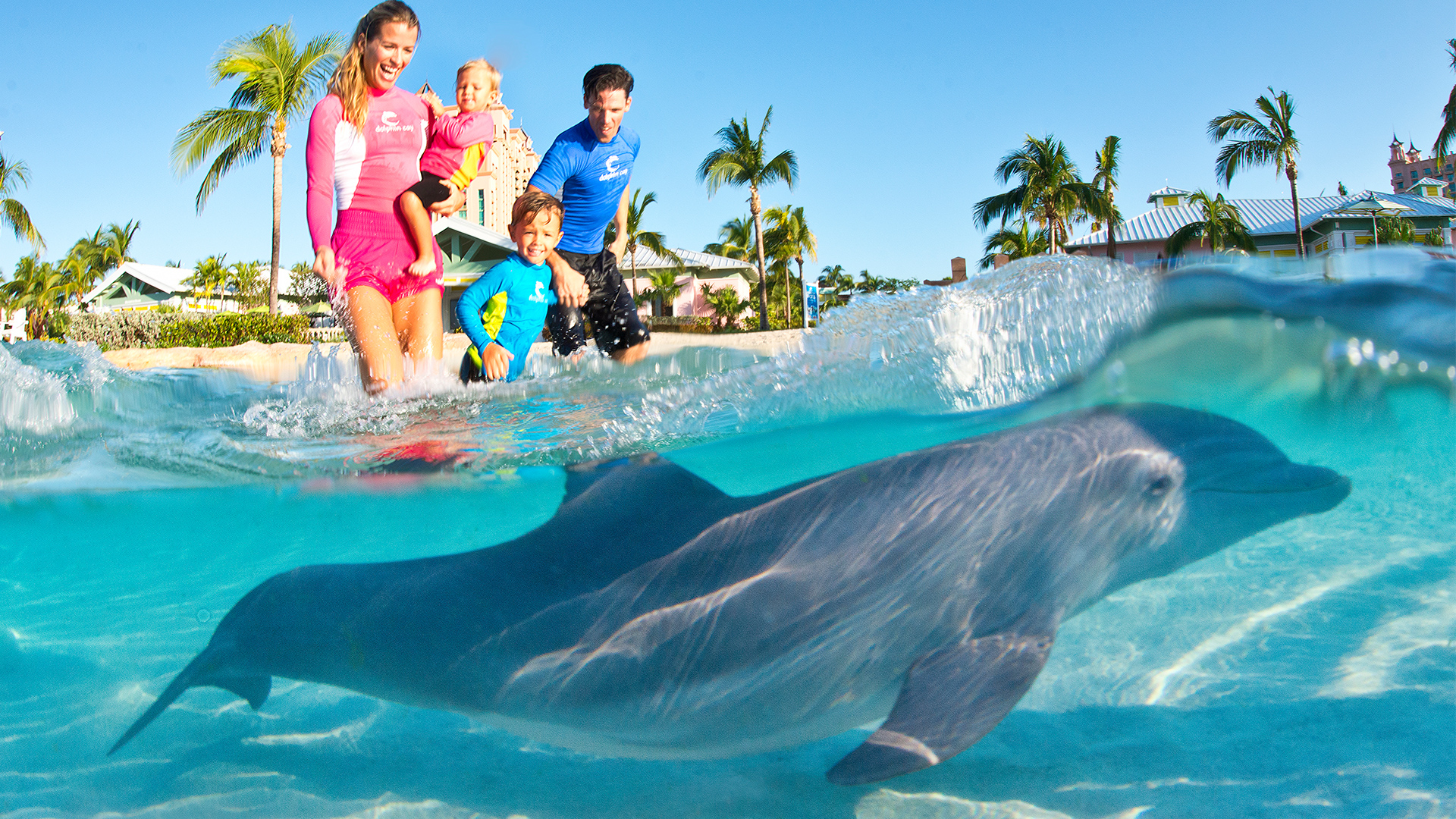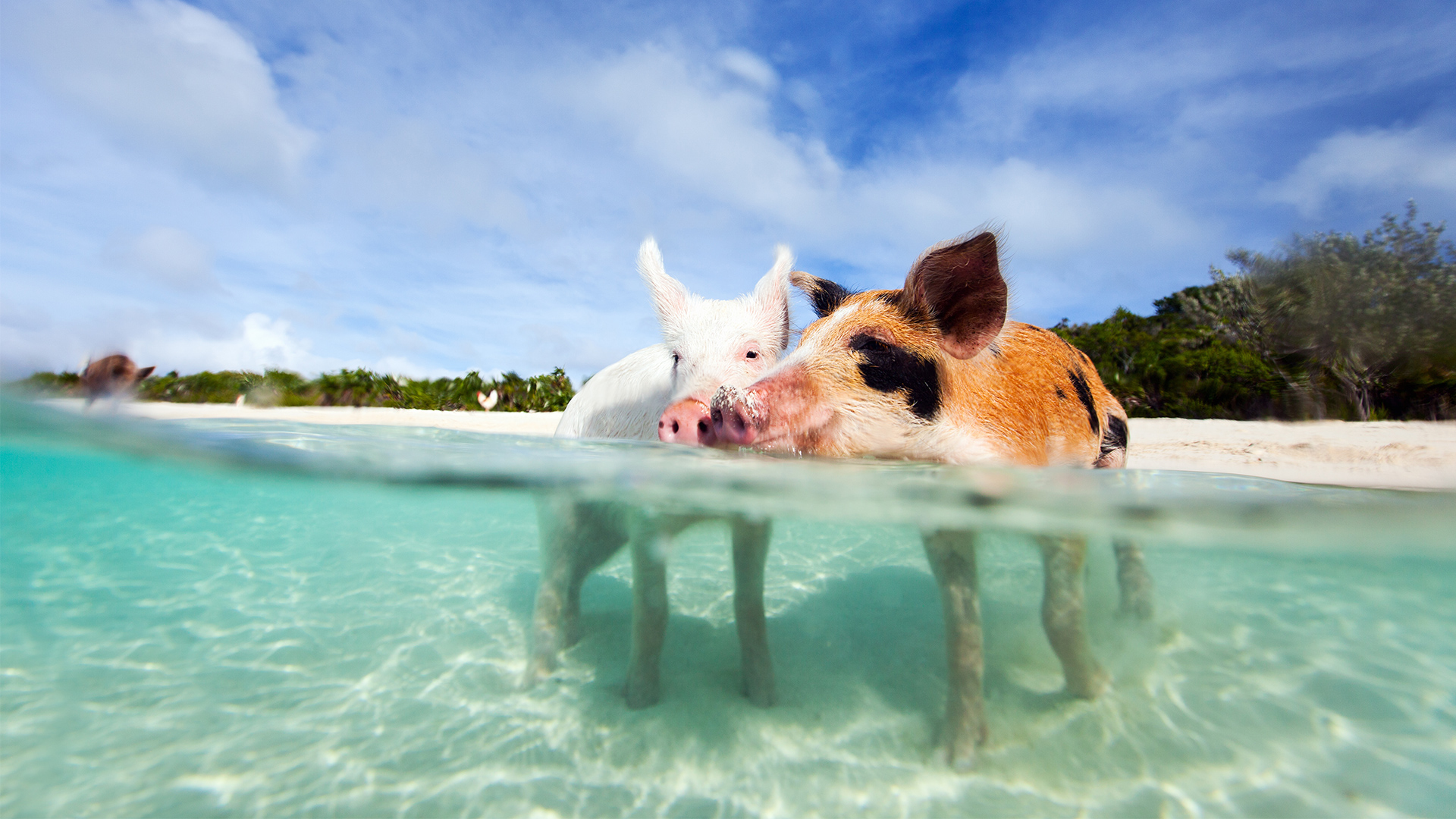 Much friendlier animals can be found at Dolphin Cay, where you can not only swim and play with the spirited, namesake mammals, but also hang with sea lions, kayak, paddleboard and learn to be a trainer. While interacting with animals on the surface of the water might be fun for some, the budding marine biologist in the family will want to go deep under the waves in the Atlantis Submarine, which whisks you away on a 50-minute journey past spectacular reefs, the occasional shark and the remains of two airplanes used to film underwater scenes in two James Bond movies.
Away from Atlantis, more family-friendly activities can be found across Nassau. You can learn how to properly shiver your timbers at the Pirates of Nassau Museum, which brilliantly showcases the city's notorious pirate history through interactive exhibits and displays packed with authentic cutlasses and doubloons. If you ever wanted to lock your kids up in a stockade, this is the place to do it. Once you fill your bags with pirate booty at the gift shop, head next to the Ardastra Gardens, Zoo & Conservation Centre to walk amid pink flamingos and meet boa constrictors.

ISLAND HOPPING MADE EASY

The beauty of being in a destination comprised of 700 islands is how easy it is to hop from one to another in order to experience all the beauty, fun and adventure this destination has to offer. Every island has its own story, so no matter how many times you visit the Bahamas, there's always a new island, a new beach or a new paper umbrella-topped adult beverage to discover.
With an exotic collection of 365 cays and islands to call its own - many of which are uninhabited or underdeveloped - the Exumas are like a smaller version of the Bahamas. Family fun in this idyllic island system includes hiking past plantation ruins, pirate lairs and a massive whale skeleton at Exuma Cays Land and Sea Park; basking in the sun on Tropic of Cancer beach, one of the country's most gorgeous stretches of sand and sea; and, for any Instagrammer worth his or her salt, getting your picture taken while swimming with friendly pigs at Big Major Cay.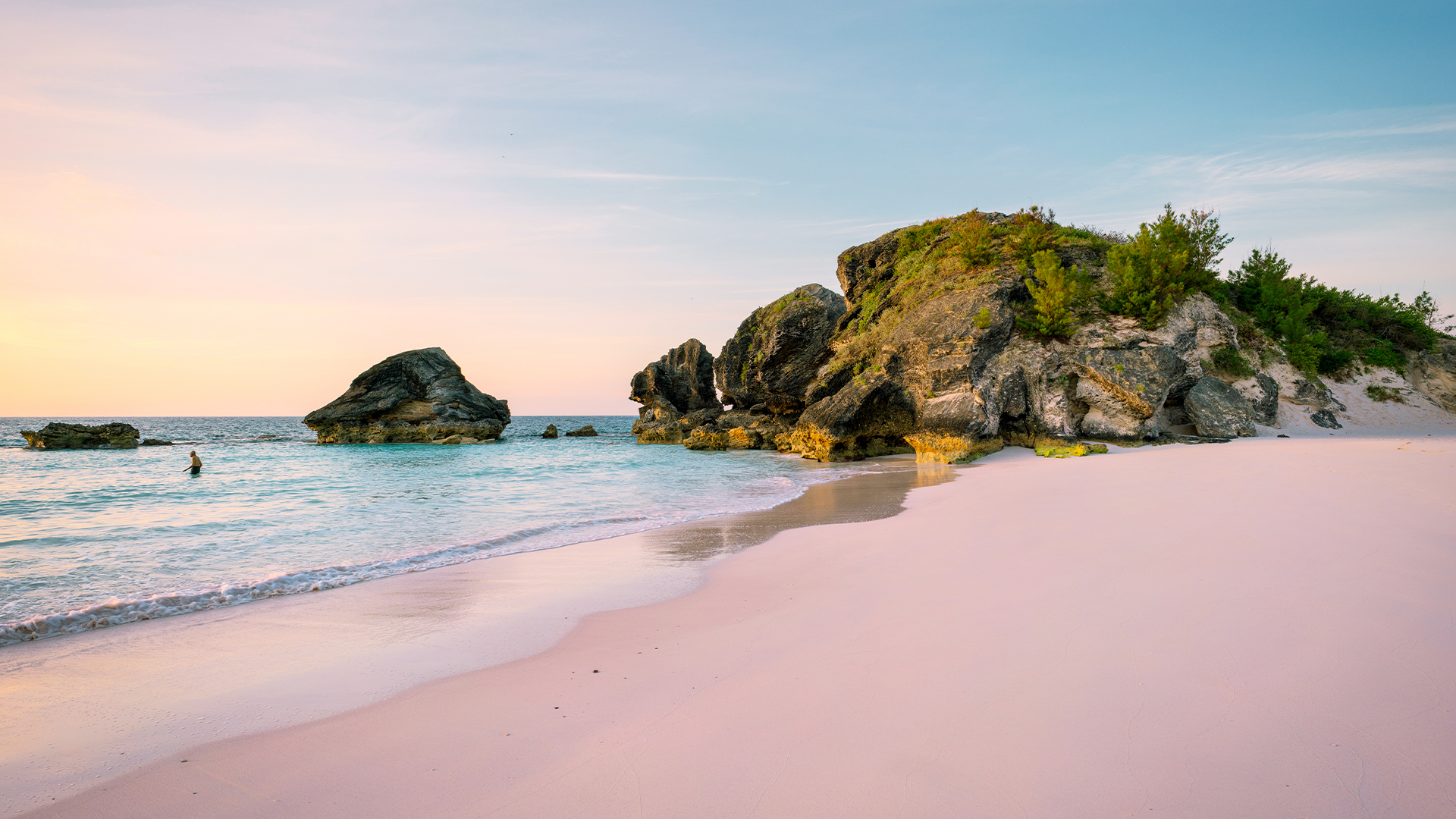 Pink sand beaches and sunset horseback rides await you on Harbour Island, a historic destination filled with colonial homes, charming churches, art galleries and crafts markets. While nearby Eleuthera Island is filled with geological curiosities, including natural tidal "hot tubs" called the Queen's Bath and a surprisingly large number of explorable caves.
Whichever island captures your time, it will also capture your hearts. The Bahamas is an incredibly easy destination to fall in love with, one your kids will ask to return to time and time again thanks to the endless variety of activities and nearly-endless choice of islands to enjoy.
Launch your unforgettable family holiday from the resorts below, and we can enhance your stay with bonus amenities available through [multisite.site_brand]SELECT.