From snow-capped mountains and tropical beaches to adobe casitas and Georgian manors, the diversity in American travel never fails to astound. Since there's never been a better time to explore within our borders, this is your chance for an effortless escape that will still feel worlds away. Here are three of our favorite destinations for an easy city jaunt - no passports required.


DENVER


Craving fresh mountain air, eclectic urban culture and miles of trails that beg you to ski, run and bike? You're in need of a trip to Denver, Colorado.

Dating back to the gold rush and cradled by the Rocky Mountains to its west, Denver's saloons and cowboys have now given way to a thoroughly modern state capital, with friendly hotels like the Halcyon Cherry Creek ready to welcome visitors. Located just outside of downtown, the Halcyon Cherry Creek offers access to amazing art, shopping and adventures from its prime location.

When you're not dining at Local Jones or watching Colorado sunsets from the rooftop pool, you'll be visiting the Halcyon's "Gear Garage" to get prepped for days of exploring. It offers sleds, snowshoes, Piaggio scooters, New Belgium Cruiser Bikes, longboards, GoPros and much more to get you moving and making memories along the 42-mile Cherry Creek Trail.

Only slightly further afield you can wander the Denver Botanic Gardens, then take in the eclectic mix of art studios, furniture makers, breweries and others that make up the River North Arts District, a mural-laden neighborhood popularly known as RiNo.

For huge fans of outdoor shows, a trip to Denver means crossing the iconic Red Rocks Amphitheatre off your bucket list. This awe-inspiring venue was built into giant sandstone outcroppings in the 1930's, and is the only one of its kind on earth.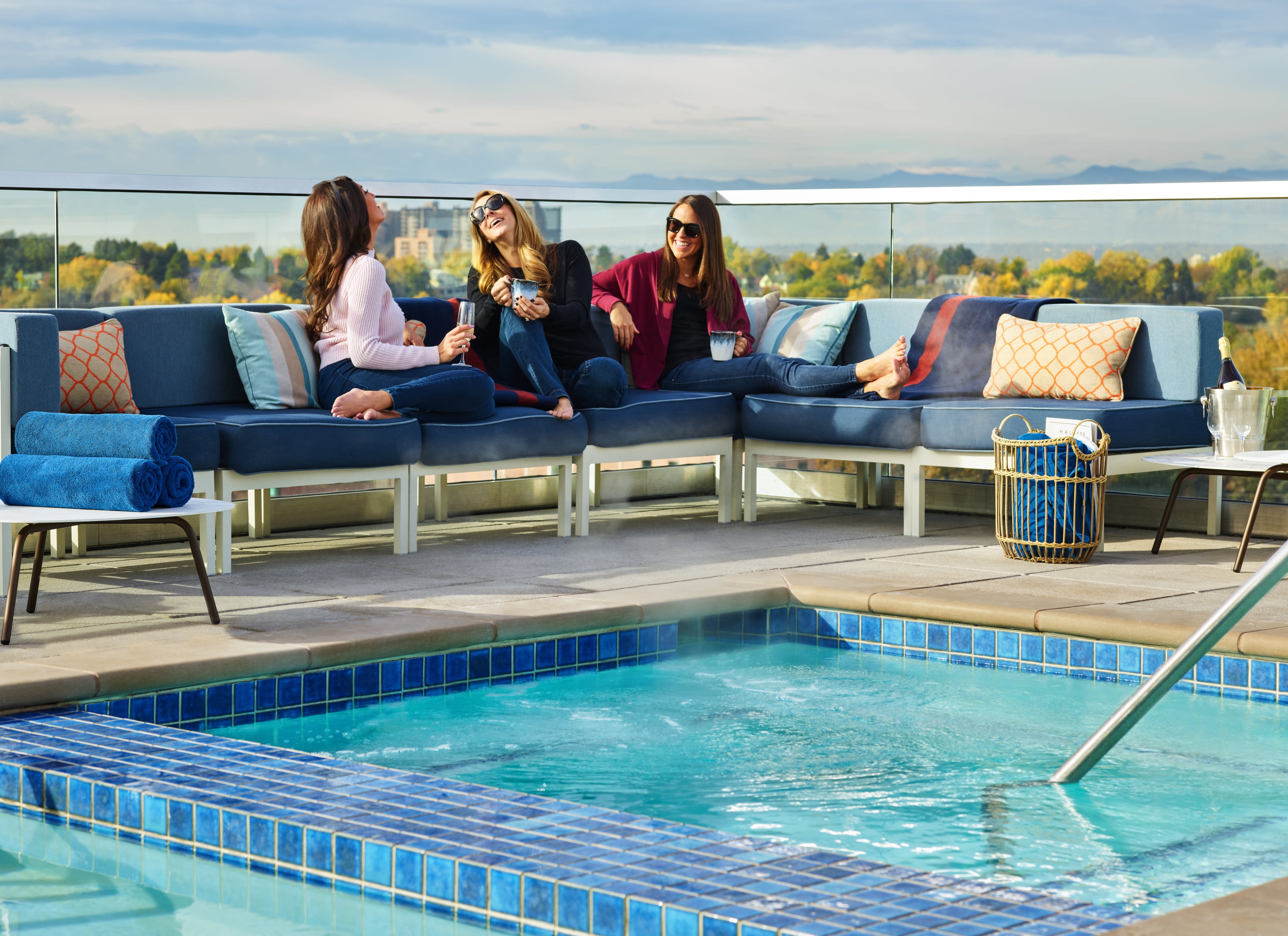 MIAMI
Perhaps you're envisioning a trip with palm-fringed beaches, a stroll through one of the nation's most photogenic neighborhoods and the chance to dance the night away. If so, Miami is waiting.
Humming with energy and alive with color, this place is nicknamed "The Magic City" for good reason. Diverse cultures mix and mingle under the bright Florida sun, making for a fascinating arts, culture and dining scene.

Settle in at the heart of the action with a stay at the trendy Kimpton EPIC Hotel. Located right downtown, each room has a private balcony for you to take in the city, as well as not just one, but two sky-high pools to cool you off.


From the Kimpton EPIC Hotel you can explore nearby Wynwood, a creative district that's home to an array of galleries, stores, antiques, cafes and bars. There's also Wynwood Walls, with more than 80,000 square feet of warehouse exteriors covered in street art by international artists.

Just east across the water is Miami Beach, easily one of the region's biggest draws.

Tour through every shade of pastel in its iconic Art Deco District, then settle in for some second-to-none people watching on a waterfront patio. After sunset, South Beach's famous club scene comes to life, its beats echoing late into the night.Regardless of how long they stayed out on a Friday night, you'll find most Miami residents on beach towels the next day; after all, the city has a plethora of options for white sand and sun. Enjoy endless summer vibes all along Miami Beach, or head out to quieter options like Key Biscayne and North Beach, both of which are just a short drive from the Kimpton EPIC Hotel.

After working up an appetite in the water, the city's exceptional dining scene awaits. Much-lauded Zuma, led by chef Rainer Becker in the Kimpton EPIC Hotel, specializes in modern Japanese izakaya, while the effervescent Cafe la Trova is the best place to experience both Cuba's cuisine and its unique cantinero bartending culture. When you're in need of a morning boost, the charming All Day cafe has signature offerings like rosemary limeade cold brew and "Florida Sunshine Pavlova" to go with.