Cryptic hieroglyphics, mysterious cenotes filled with bones and gold, massive stone temples peeking out over the forest canopy. Maya history is filled with intriguing facts and sites that mesmerize young minds, engage their sense of curiosity and encourage them to learn more.
As a result, it's easy to convince your little ones to escape to Mexico for some family fun in the sun. While you'll be dreaming of basking on the beach at your all-inclusive resort or luxe hotel, the umbrella in your tropical drink shading the crushed ice, they'll be researching all of the nearby ancient ruins, ready for that off-site excursion our agency helped you set up.
On the following pages, we'll give you a primer on all things Maya, along with some amazing adventures you can experience at two of their most thrilling sites: Chichen Itza and Tulum. Armed with this information, it will be a breeze to get your kids super excited about your next family vacation.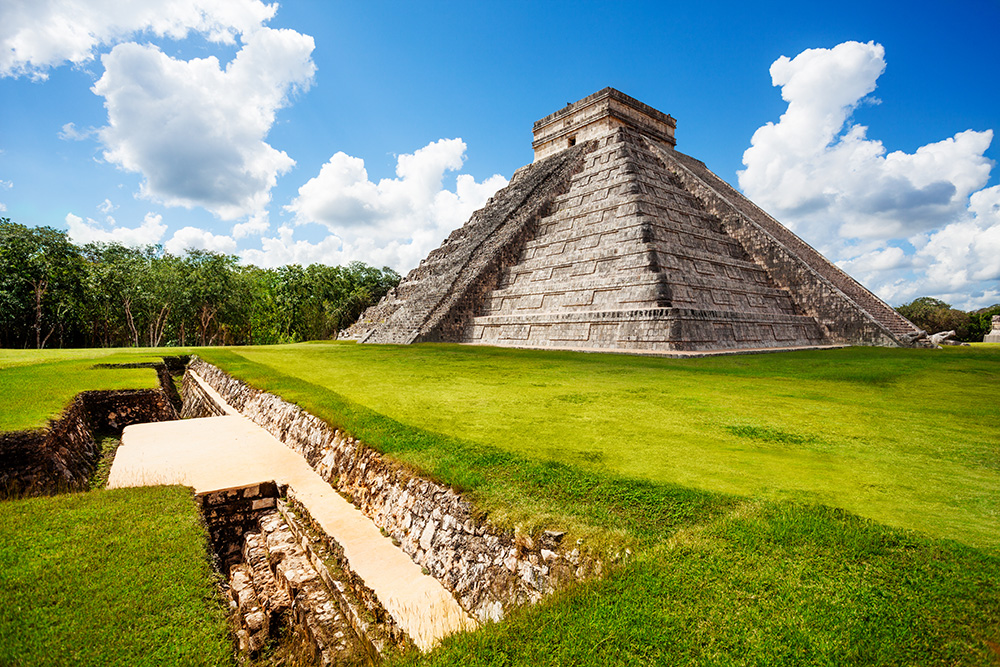 MAYA HISTORY 101
A powerful society for more than three millennia, the Mayas ruled Mesoamerica until the Spanish and their advanced weapons appeared in 1519 AD. Well-organized into city-states, the Mayas spread their passions for stone architecture, painted glyphs and an advanced writing system across southern Mexico, the Yucatan Peninsula, Belize and Guatemala.
It's that architecture-massive pyramids, ornamental palaces and ceremonial temples filled with ancient jewelry, pottery shards and human bones-that your kids will love most. Built to appease and bury their rulers, these structures rise out of the thick jungles or sit high and mighty atop oceanside cliffs, beckoning young explorers to walk down time-worn paths and imagine what life was like thousands of years ago.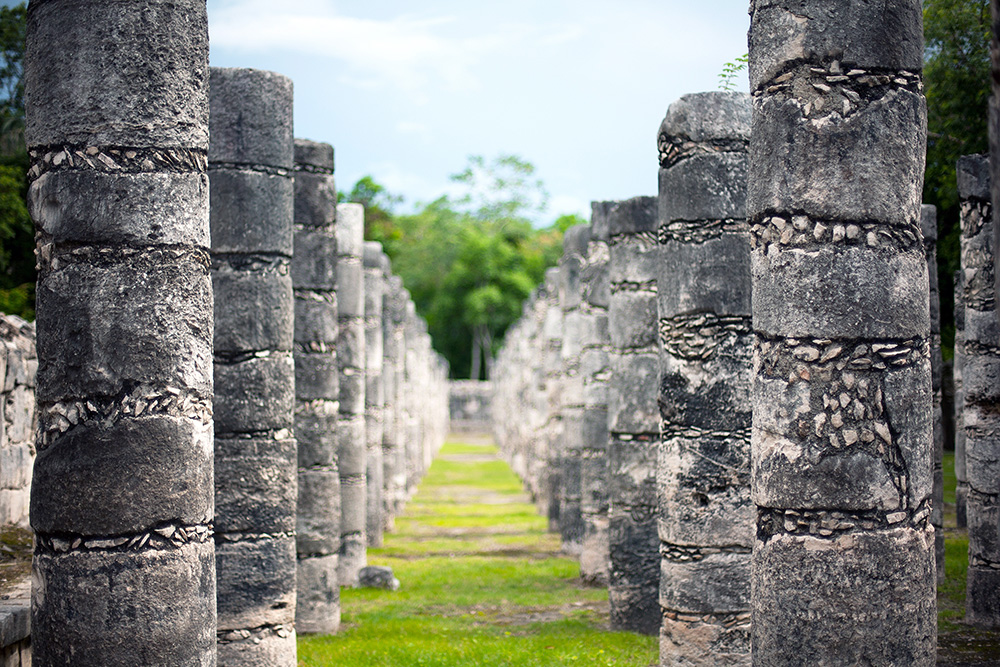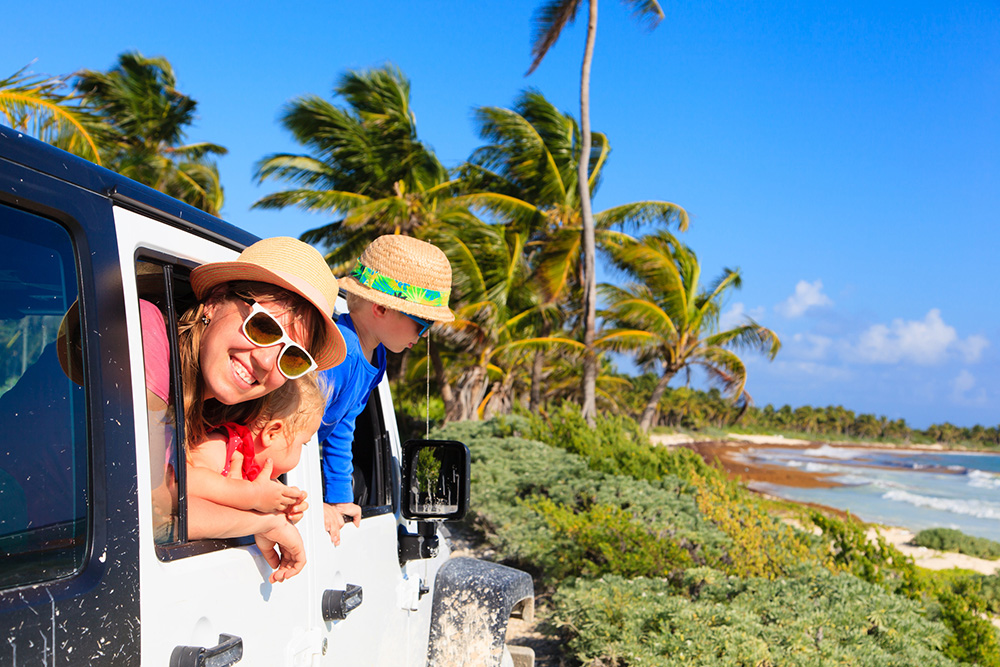 CHICHEN ITZA - THE FAMOUS WONDER
Chichen Itza-the Maya's magnum opus- never fails to impress wanderers of all ages. Recently named one of the New Seven Wonders of the World, this city complex is a mere two hours drive from the five-star resorts of Cancun, or quicker still if you choose to soar over it by plane.
The highlights here are numerous. Kids enjoy playing hide-and-seek at the Hall of a Thousand Columns, feeling the rough outlines on the ancient Wall of Skulls, racing across the largest ball court in the Americas or peering down into the Sacred Cenote. However, the star attraction here is El Castillo, the 98-foot-high pyramid dedicated to the plumed serpent Kukulkan.
Our agency can organize a private guide to take your family around Chichen Itza, explaining each historic building in detail while giving you more flexibility than you'd enjoy in a large group. One thing your guide will insist on is getting a closer look at the Sacred Cenote. This 197-foot-wide circular pool of water was once a pilgrimage site, but now it's the most unique place your children will ever have the pleasure of swimming in.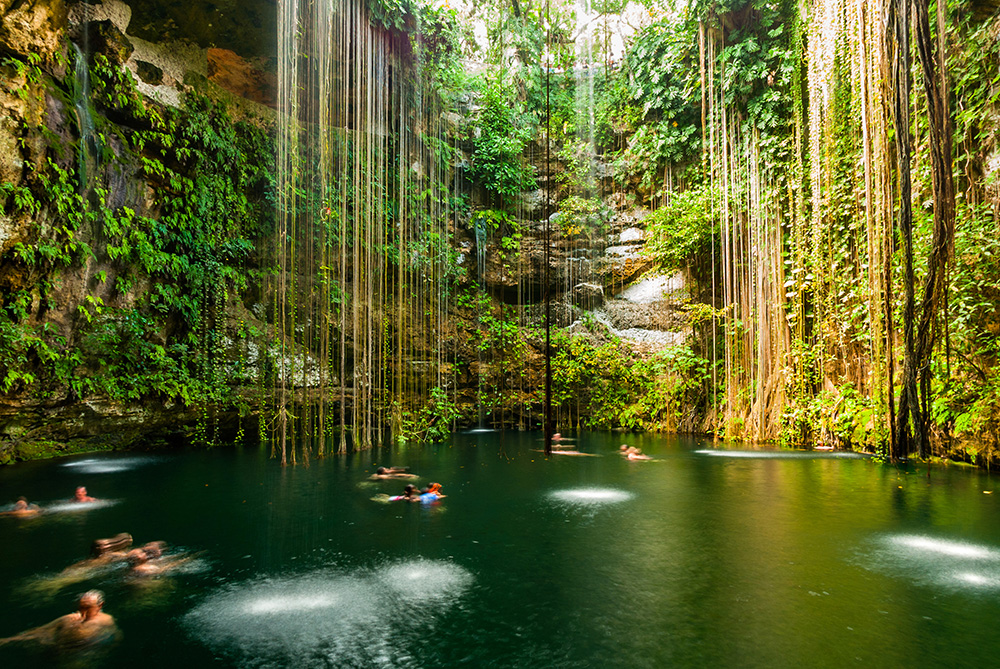 TULUM - THE CLIFF-TOPPED GUARDIAN


A leisurely one-hour, ocean-view drive from Playa del Carmen, the Maya ruins at Tulum feel more like a beach retreat for Maya kings than the jungle fortresses one typically associates with this culture. Perched on the edge of a cliff overlooking a sprawling white-sand beach and the deep blue waters of the Caribbean, the fabled, fortified city is simply stunning.
Sixty buildings still remain at this once-bustling port city, though the highlight among them is the El Castillo (yes, the same name as the centerpiece of Chichen Itza since it simply means "the castle"). Not as tall or foreboding as its counterpart, Tulum's El Castillo is all about location, location, location: it sits atop a broad hill, providing commanding views in every direction.
Family-friendly activities in this area abound. You could spend hours walking around the historic site, taking ocean-backed selfies at the Temple of the God of Wind and swimming in the warm Gulf waters in the shadow of the ruins. Nearby pursuits include visiting the Tulum Monkey Sanctuary, snorkeling at Xel-Ha Park and swimming in more mysterious cenotes, which never gets old.
The following hotels and cruise lines provide the ideal basecamp from which to launch your Maya adventure. Plus, you'll enjoy the bonus amenities available through [multisite.site_brand]SELECT Hotels & Resorts.