Variety is not only the spice of life, but it is also what you can expect from a Mediterranean vacation. Whether you are on a multi-country tour or staying in a luxurious hotel, the diversity of your experiences - from standing before epic works of art that span the ages to strolling past architectural marvels that defined a style - make each day an adventure.
This variety is best savored in the cuisines you will encounter. While the Mediterranean, as a whole, has a similar culinary profile, each country brings its own unique flavors to the table. These gastronomic highlights are well known in countries like Italy and Spain, so here we'll sink our forks into three other Mediterranean destinations. Pull up a chair and drape your napkin across your lap. The feast is about to begin.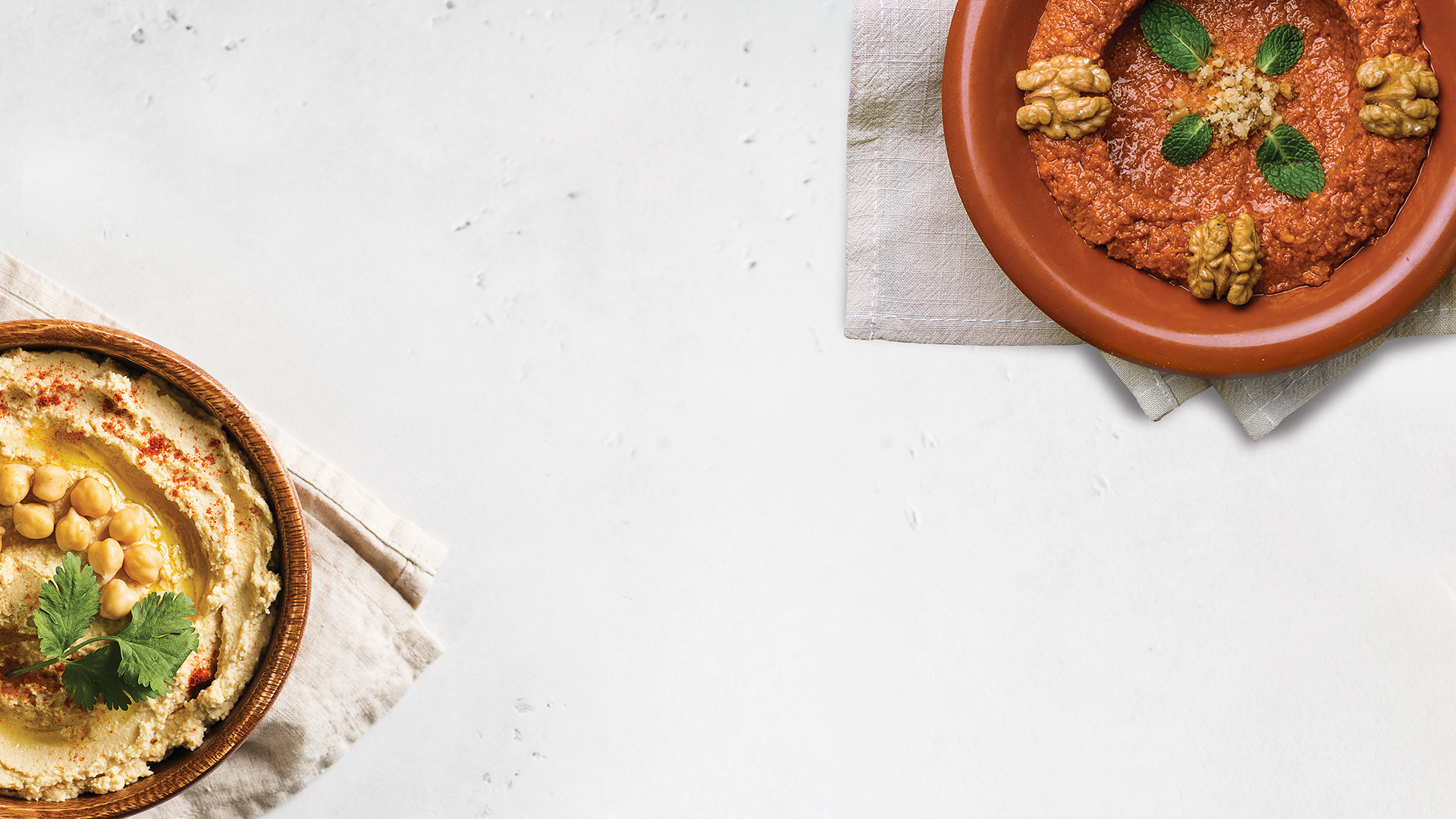 TURKISH DELIGHTS
Turkey is more than just a destination of magnificent mosques, golden palaces and ancient ruins. The culture, in and of itself, has been refined from centuries of impactful experiences, from new empires replacing old ones and millions of global wanderers settling down at this crossroad country.
As a result, the Turkish cuisine has evolved over the centuries to become something that is sure to delight. Turkey's regional diversities influence the flavors you'll encounter. The Black Sea coast is famed for fresh seafood dishes, especially anchovies known as hamsi, the country's national fish. The cuisine you'll find in southeast Turkey, near the regions of Urfa and Adana, centers around kebabs and dough-based desserts. The baklava here is perhaps the best in the world. And the central regions are well-known for specialties such as keskek, a ceremonial meat and barley stew, and gozleme, a savory flatbread.
Most travelers, though, predominately feast on Turkish cuisine in and around Istanbul. The capital city is a foodie haven, particularly the districts of Beyoglu and Sultanahmet. From your breakfast of menemen - eggs, onion, tomato, green pepper and spices served in a cast iron pot - and chewy, sesame-covered simit bread you'll buy from street vendors to dinner feasts filled with succulent kofte meatballs and doner kebabs, the food is plentiful, delicious and filling. Just be sure to save room for lokum, a.k.a. Turkish delights.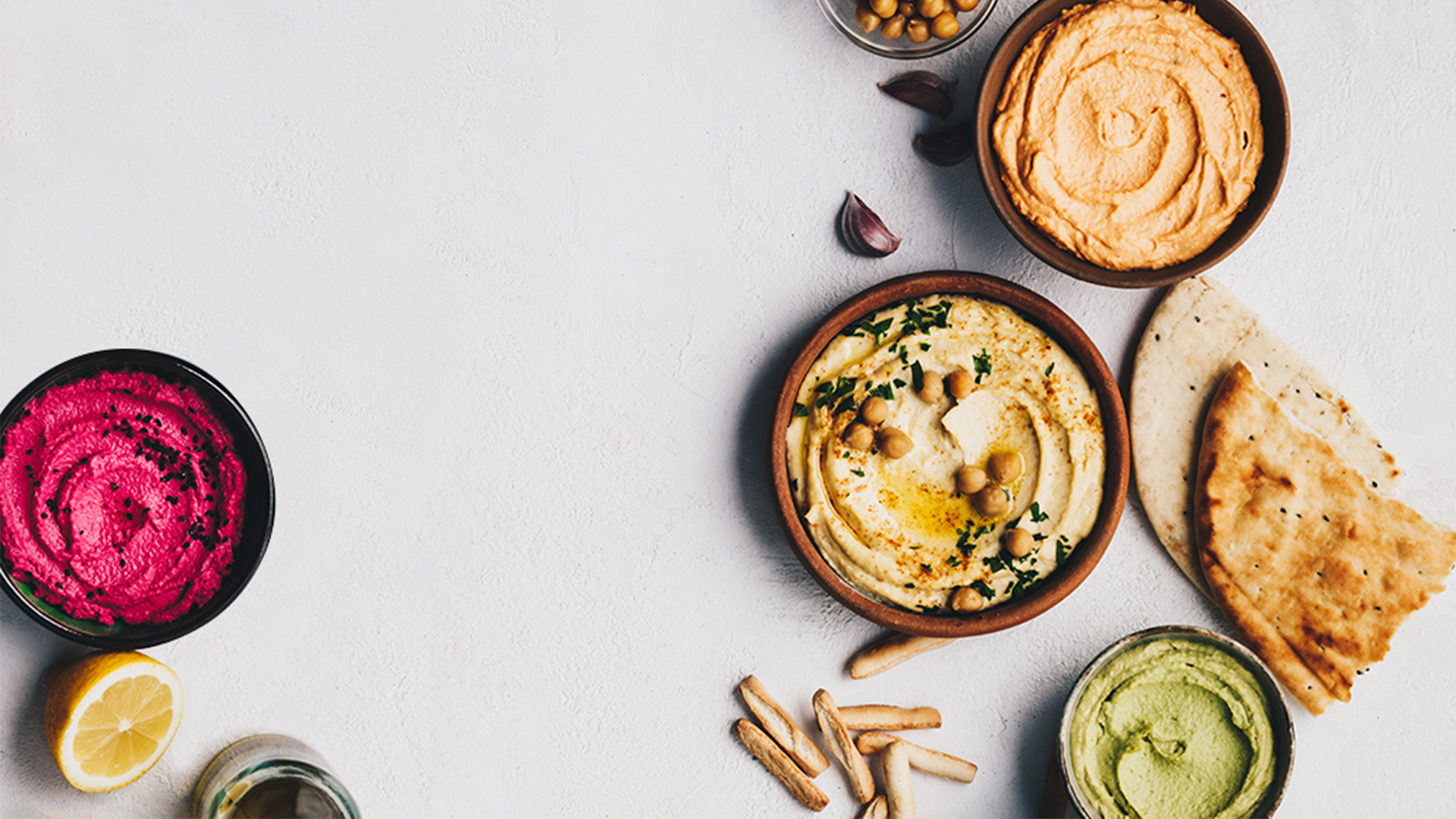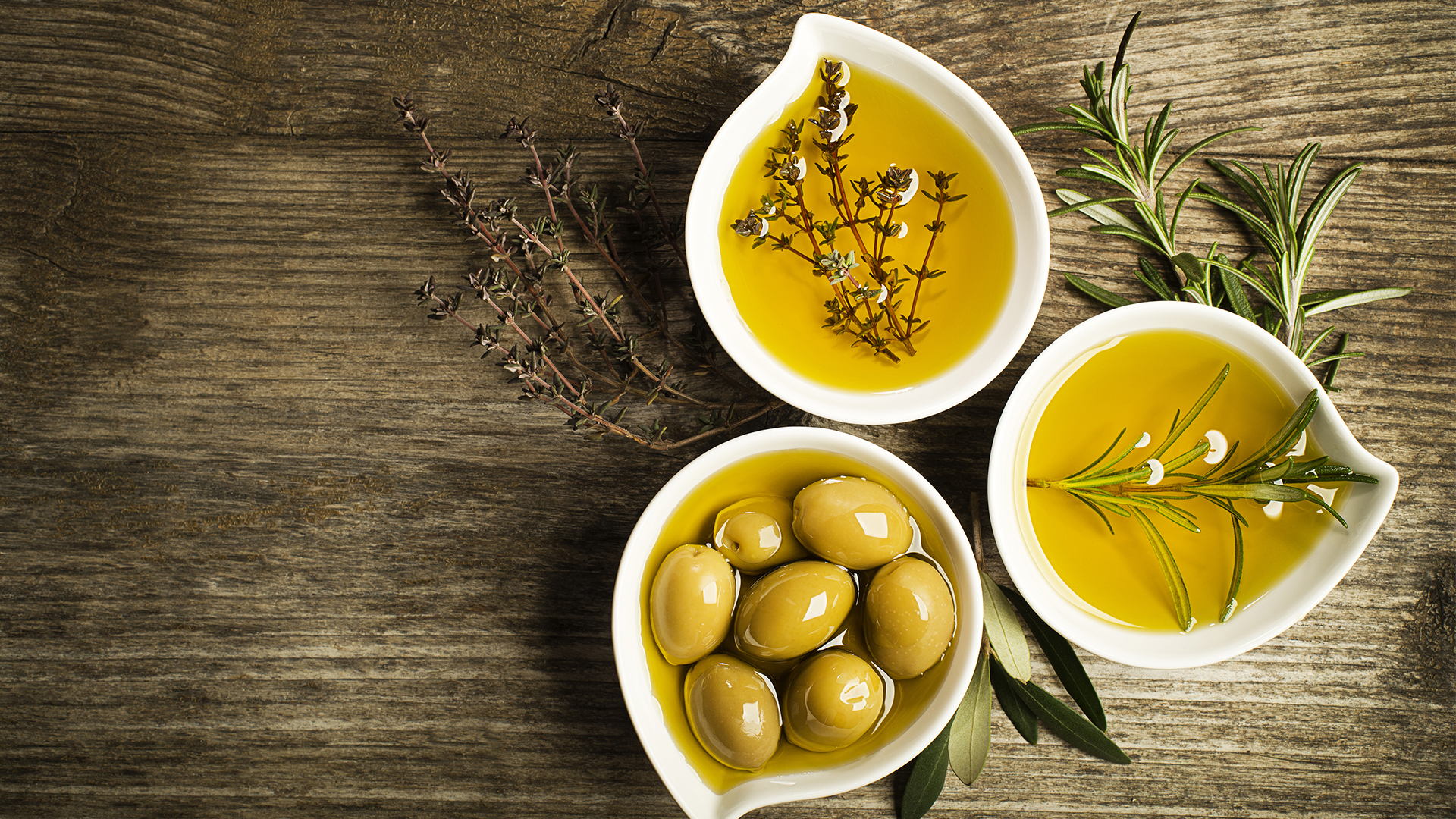 IT'S ALL GREEK TO ME
Healthy, flavorful and visually appealing, Greek cuisine is founded on four traditional pillars: start with fresh, local products, add in herbs and spices and liberally use the world's best olive oil.
Finding fresh produce and cheese is quite easy in Greece. Farm-to-table is not a movement here; it's their way of life. Fresh vegetables are often grown a few miles from where they're eaten. And since no point in Greece is more than 90 miles from the sea, delicious fish and crustaceans caught in the Adriatic that morning are served fresh on your plate at lunch.
Fresh ingredients may be the building blocks of any Greek meal, but herbs and spices bring the flavors together. Oregano, rosemary and mint grow wildly across the land, used with a pinch-of-that precision to bring out the perfect aromas and flavors from a juicy lamb skewer or succulent sea bass. Spices can also take over a food's flavor profile with delicious results, as you'll notice when biting into dolmades, classic grape-leaf-wrapped rice parcels seasoned by a heady combination of thyme, fennel and oregano.
The most important ingredient of dolmades, like most Greek foods, is olive oil. The essential oil is often the first ingredient used to coat the pan and then the last to be drizzled over the finished product. When mixed with lemon dressing and oregano, it makes a latholemono sauce that makes seafood burst with flavor.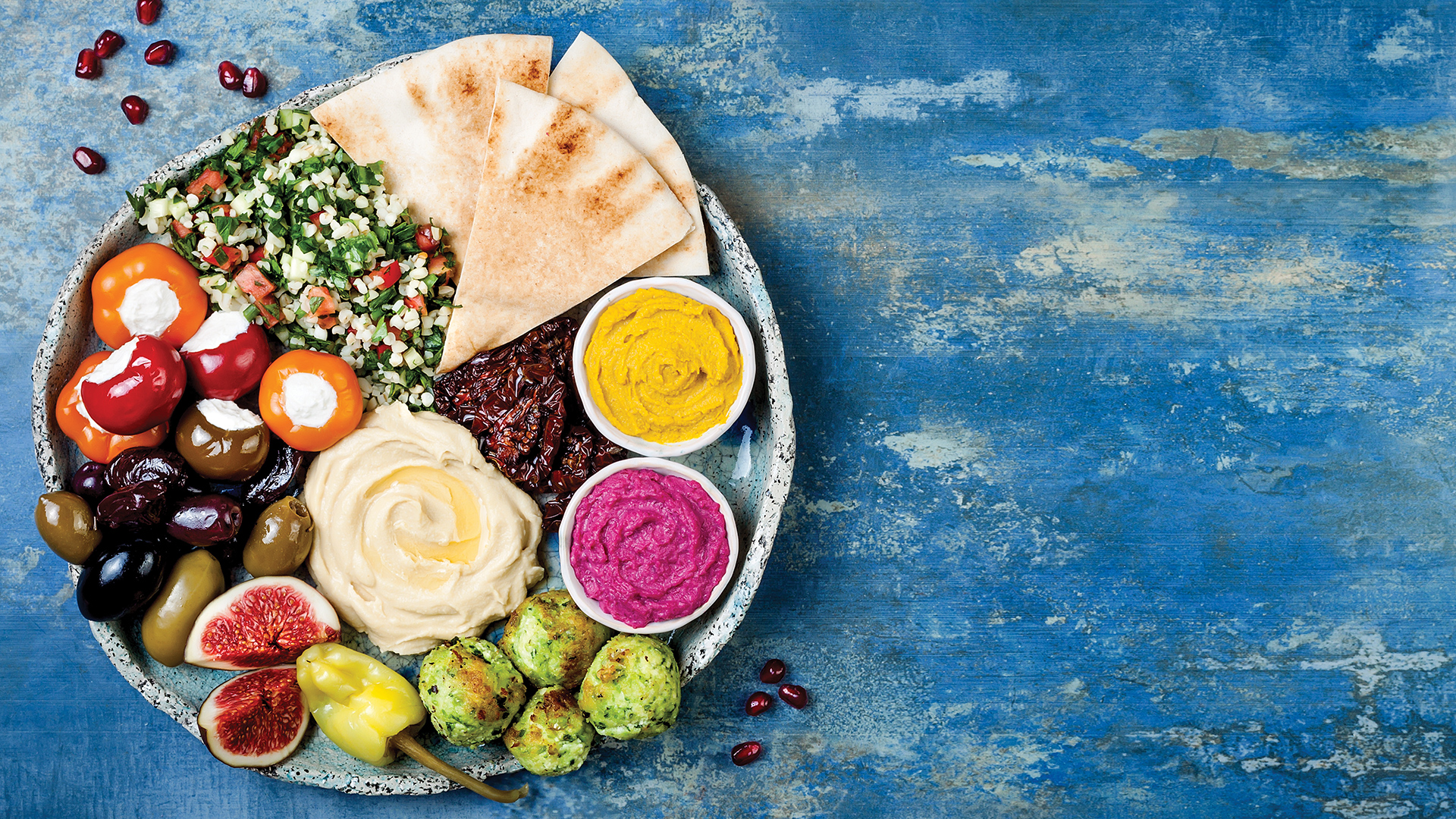 ISRAELI TREATS
Cuisine in Israel is a novel concept, mostly because of the relative age of the country. Only recently, 1948 to be exact, did Israel become an official country, immediately drawing millions of new inhabitants from across the Middle East and Northern Africa. As a result, the national cuisine is diverse, yet authentic, a cornucopia of flavors mostly harvested locally from its varied landscape.
The staples you'll find are familiar - like hummus, couscous and falafel - but made with traditional methods that make the freshness and quality of the ingredients stand out. Those ingredients include first-class olives, chickpeas, goat cheese, slow-roasted tomatoes, eggplant, Medjool dates, Jaffa oranges, figs, pomegranates and sweet date honey, just to name a few.
When combined with local spices and herbs, the dishes that emerge - shakshouka, poached eggs baked in tomato sauce; bourekas, small phyllo dough pastries stuffed with salty cheese and spinach; malabi, a rosewater pudding topped with fruit; baba ganoush, eggplant mixed with tahini, lemon juice and garlic - are simply mouthwatering.
Receive special amenities to enhance nearly every moment of your Mediterranean journey when you book through our agency. Our advisors can plan every element of your vacation, all while providing VIP-worthy privileges through [multisite.site_brand]SELECT.