America is a paradise for road trippers, and that most certainly includes road tripping families. From toddlers and teenagers to parents and their parents, the open road is a place everyone can agree on. So why not rent a car (or two!), invite the grandparents along and head out on an adventure along California's iconic Highway One. Here's where to stay, what to explore and plenty of great places to eat on this ultimate multigenerational road trip. And the best part? From start to finish, our agency will take care of everything.



DAY ONE: Fly into San Diego and pick up your rental cars before driving to what you'll call home for the next two nights: the legendary Hotel del Coronado. This seaside resort has been hosting guests for 130 years, and caters brilliantly to both young and old. Spend the rest of the day spotting seals at La Jolla Cove, or partake in one of "The Del's" many beachside activities.


DAY TWO: No visit to San Diego is complete without a trip to the zoo! This world famous destination is great for the entire family, with more than 3,500 animals to see. Since it's busiest midday and the zoo's residents are most active in the morning, get there first thing. Tip: Check the schedule of events and animal feedings ahead of time so you can plan to catch your favorites.


DAY THREE: Day three takes you down the highway to Huntington Beach, aka Surf City USA. Check into the Hyatt Regency Huntington Beach Resort & Spa and enjoy lunch, then cruise the 10-mile paved beach path on the hotel's rental bikes (heading south if you want to end up with a donut at Seaside Bakery!). In the evening, enjoy a beach bonfire courtesy of the hotel.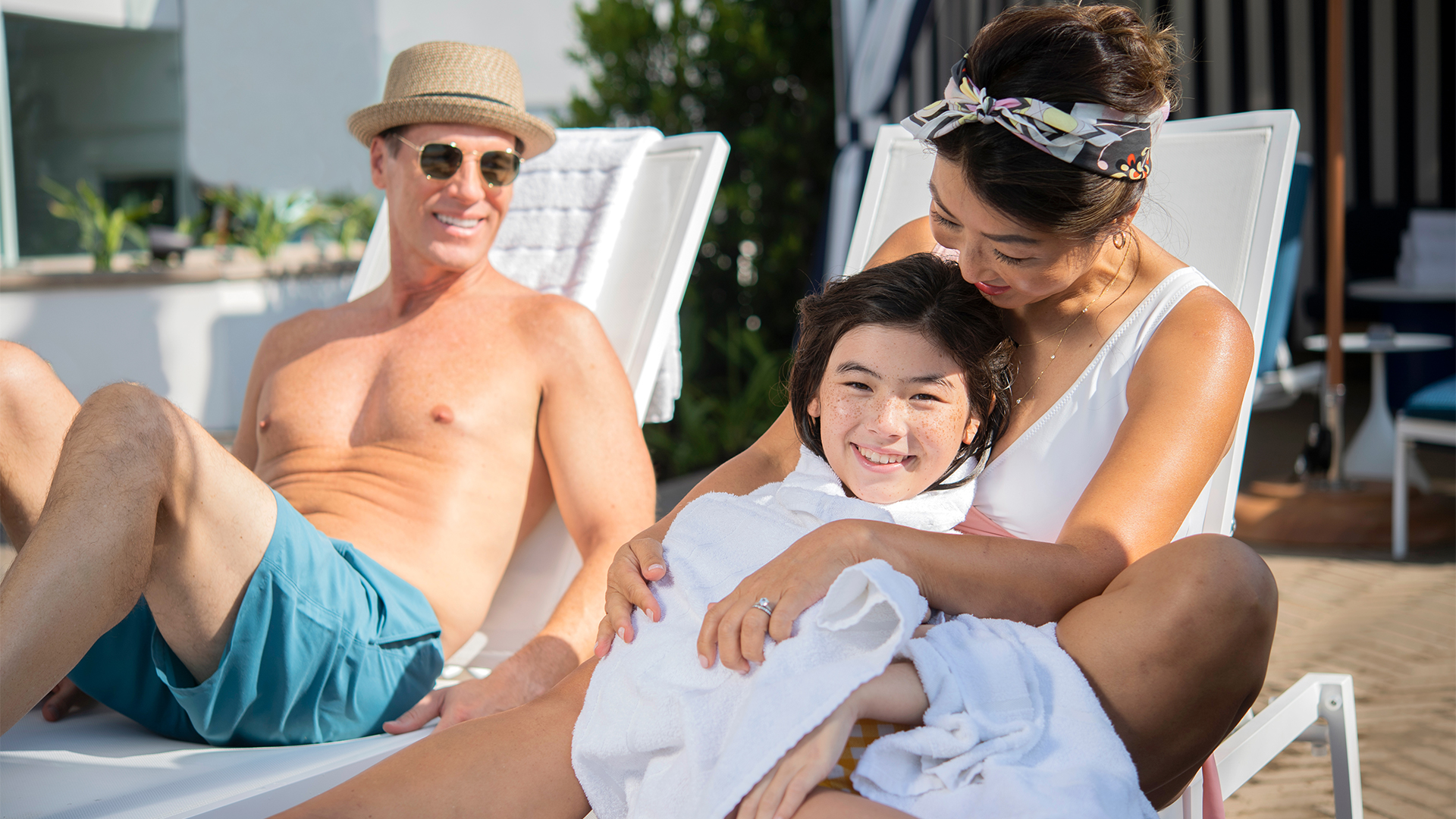 DAY FOUR: It's time to get your surf on! Our agency can book lessons for the kids, then you can keep the theme going with visits to the International Surf Museum and Duke's, a restaurant that pays homage to Duke Kahanamoku, the father of modern surfing. Car lovers will want to check out the Marconi Automotive Museum, which houses a collection of high performance race and street cars.


DAY FIVE: Today brings you to beautiful Santa Barbara. Start at MOXI, The Wolf Museum of Exploration and Innovation for "curious minds of all ages." Its 17,000 square feet are filled with immersive activities, including a rooftop Sky Garden where the whole family can compose a wind and sun-powered symphony together. Enjoy an early dinner at Santa Barbara Shellfish Company on the pier before driving to The Ritz-Carlton Bacara to check in.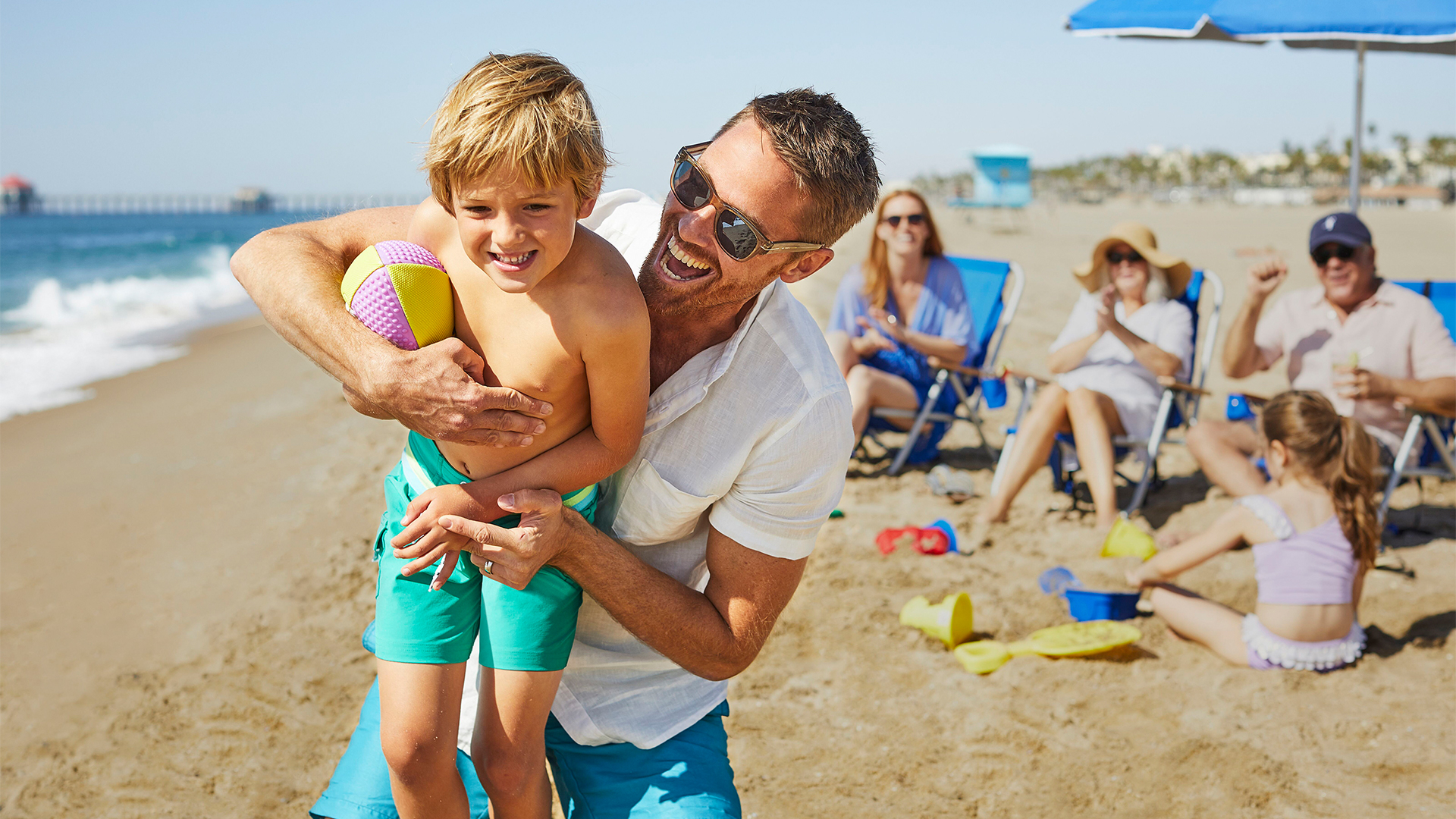 DAY SIX: Whether by kayak or by wine glass, today is all about exploring. Our agency can organize an outing with the Santa Barbara Adventure Co., a company that offers wine tours, bike tours and incredible kayaking adventures along the coast. Wine connoisseurs can indulge in the splendors of nearby Santa Ynez Valley with a self-guided tour of the urban tasting rooms, or head into the valley itself on a tour.


DAY SEVEN: Your most epic driving day of the trip! A little more than two hours past Santa Barbara brings you to the awe-inspiring Hearst Castle, built by publishing tycoon William Randolph Hearst between 1919 and 1947. Some tips for visiting with kids: our agency can reserve tickets in advance, and we suggest you arrive 25 minutes before your scheduled time. There are at least six tours of the castle to choose from, each about an hour, so for smaller kids one tour is best. Bring plenty of bottled water, dig into the snacks beforehand (none are allowed on the grounds) and make sure everyone is wearing layers - the castle is, after all, at a higher elevation.


Next it's onto Big Sur, the wild and wonderful stretch of coastline that takes you up to Monterey. Stop in at Julia Pfeiffer Burns State Park, where a short walk brings you to incredible views of McWay Falls, then pop into Big Sur Bakery for a bowl of beef chili and fresh bread from their wood-fired oven. Finally, you'll drive over the famous Bixby Bridge before arriving at the Carmel Valley Ranch resort.


DAY EIGHT: Today you're off to the Monterey Aquarium, widely considered to be the best of its kind. Through the aquarium's massive picture window, marvel at the endless parade of ocean creatures before getting your hands wet in the Enchanted Kelp Forest. To avoid big crowds, visit first thing on a weekday if possible. Back at the ranch, there's a nearly endless array of activities to keep both the kids and adults happy; golf, yoga, beekeeping lessons, swimming and even falconry are amongst the adventures on offer. Enjoy dinner at the farmstead-inspired River Ranch Cafe.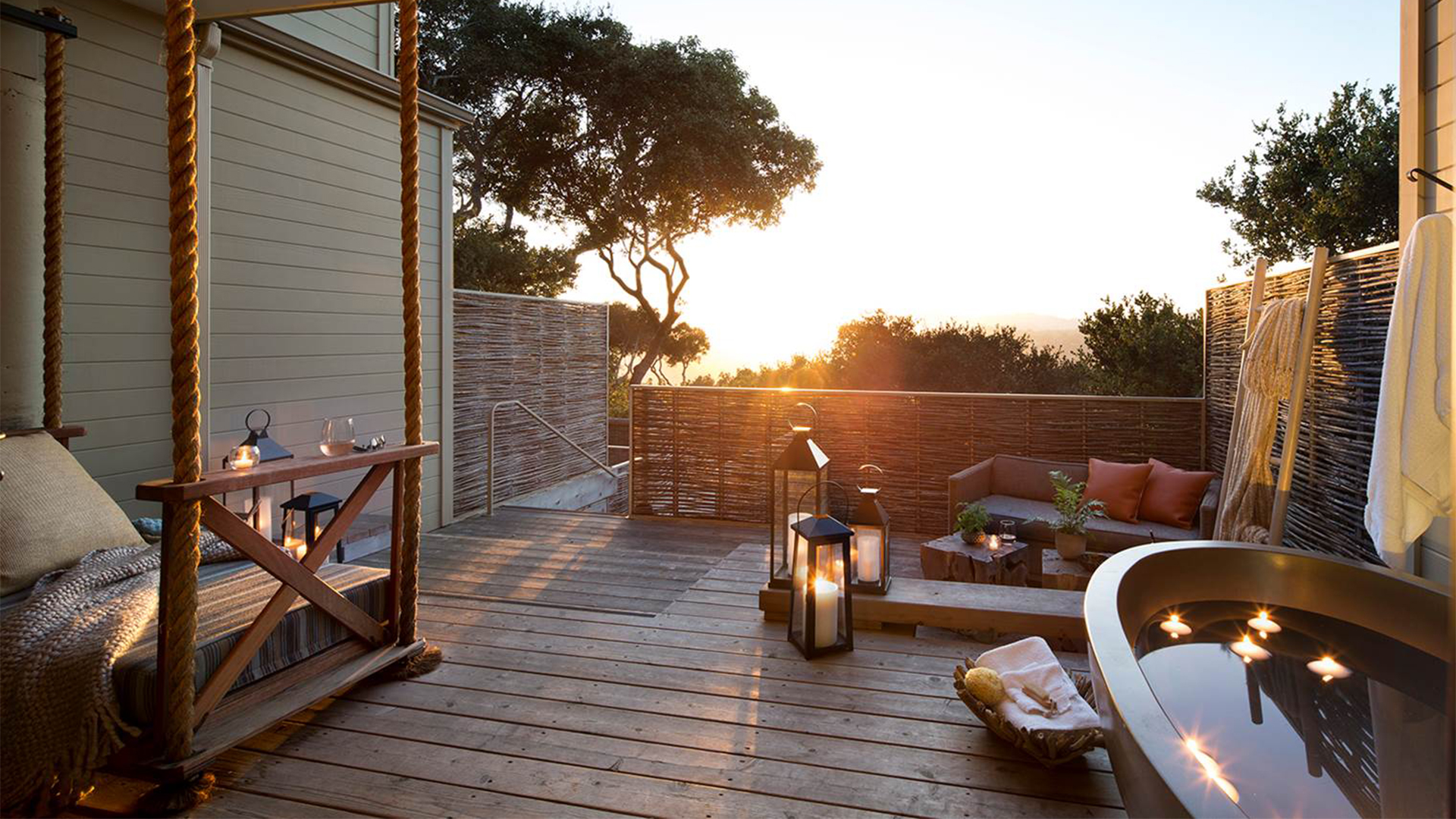 DAY NINE: Day nine brings you to San Francisco - your final destination! Seeing as Monterey is one of the best places in the world for whale watching, you may want to start your day with a four hour excursion on the water. Alternatively, make sure the binoculars are ready from the road. On your way into San Francisco, make a pit stop at Dad's Luncheonette for a casual but outstanding lunch prepared by 3 Michelin star chef (and dad) Scott Clark. Once in the city, check into the InterContinental Mark Hopkins atop Nob Hill, then explore Golden Gate Park or colorful Chinatown.


DAY TEN: A full day of fun awaits. Start with the classics: Fisherman's Wharf, Pier 39 and the wonderfully engaging Exploratorium. There's also Alcatraz, which, being a National Park, has a Junior Ranger program to keep kids interested. If you're looking for a bit of quiet (and amazing views) later in the day, walk up to Bernal Heights Park and look for its famous swing. And of course, there are plenty of outstanding dining options to explore. Some family-friendly spots include Tartine Manufactory, The Ice Cream Bar Soda Fountain (especially beloved by grandparents), Pica Pica Arepa Kitchen, Foreign Cinema, Noon All Day and Hikari Sushi and Bar, where kids will thrill over the arrival of their food on miniature high speed bullet trains.
The following hotels are ideal places to unwind after your adventurous days along the Californian coast. Plus, you'll enjoy the bonus amenities available through SELECT.

Ask us about other experiences we can provide at these destinations!