Looking to experience centuries-old European culture, but not ready to venture across the ocean just yet? The Canadian destination of Quebec City, with its old world romance and diverse history, is the place for you. Founded in 1608, this former seat of North America's French empire sits at the intersection of two rivers, a strategic location that made it both a military and political hub. Remarkably, much of the old 17th century walled city remains preserved today, making for a charmingly historic and cultured place to visit. But make no mistake - while it may look and often sound like Europe, Quebec City possesses a unique culture unto itself, one that is quirky, joyous and just waiting to be explored.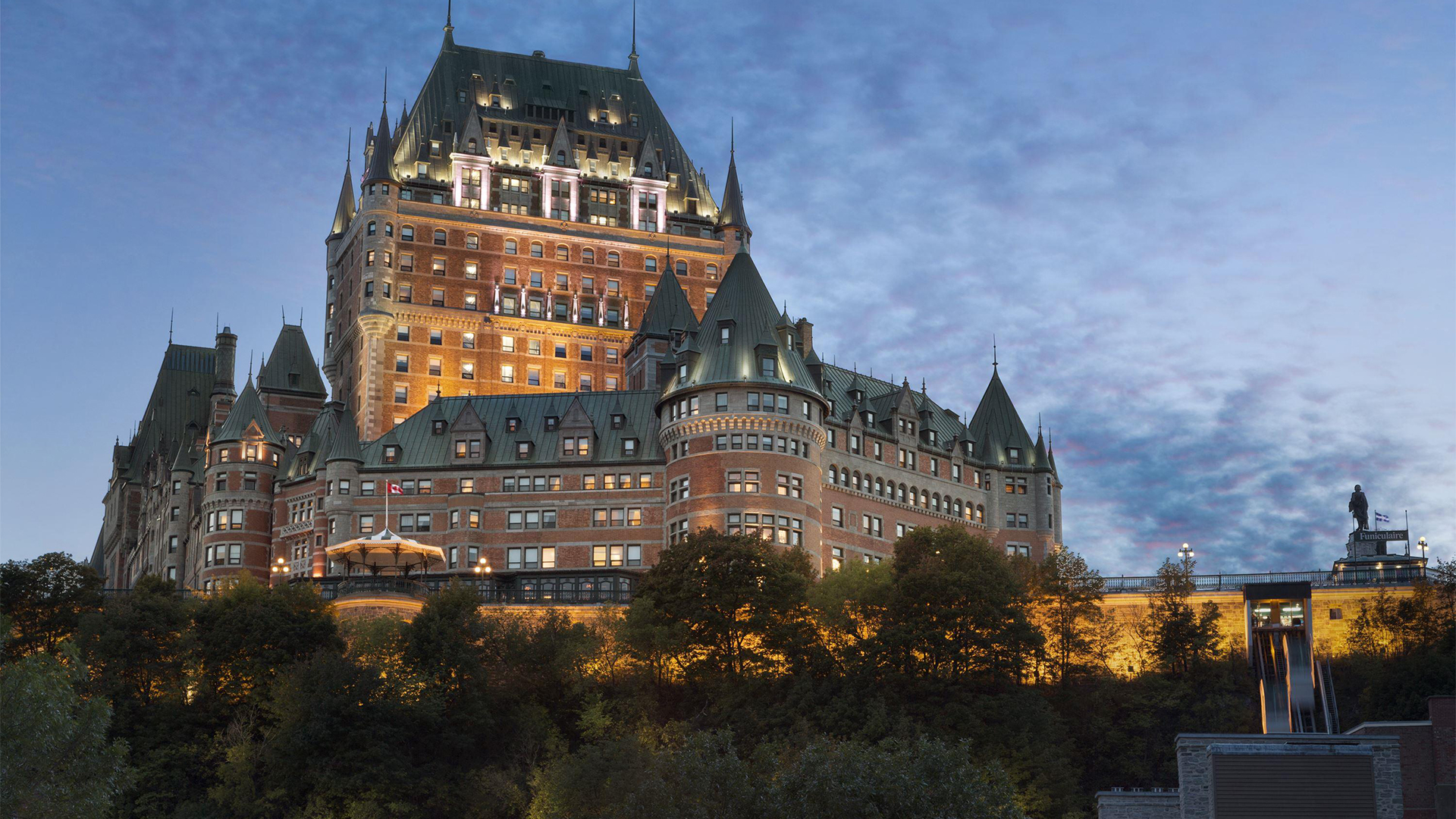 TOUR THROUGH OLD TOWN
Begin by wandering through one of North America's oldest neighborhoods: Old Quebec. With its narrow cobblestone lanes, street lamps, quaint homes and 400 year-old stone buildings, you could easily mistake this UNESCO World Heritage Site for a riverside French hamlet. Start in Place Royale, the very heart of this area, before visiting Notre-Dame-des-Victoires - North America's oldest stone church. Shop the boutiques in bewitching Quartier Petit Champlain, and don't let the history buff miss The Royal Battery, part of a military defense system constructed in 1691 and named in honor of Louis XIV.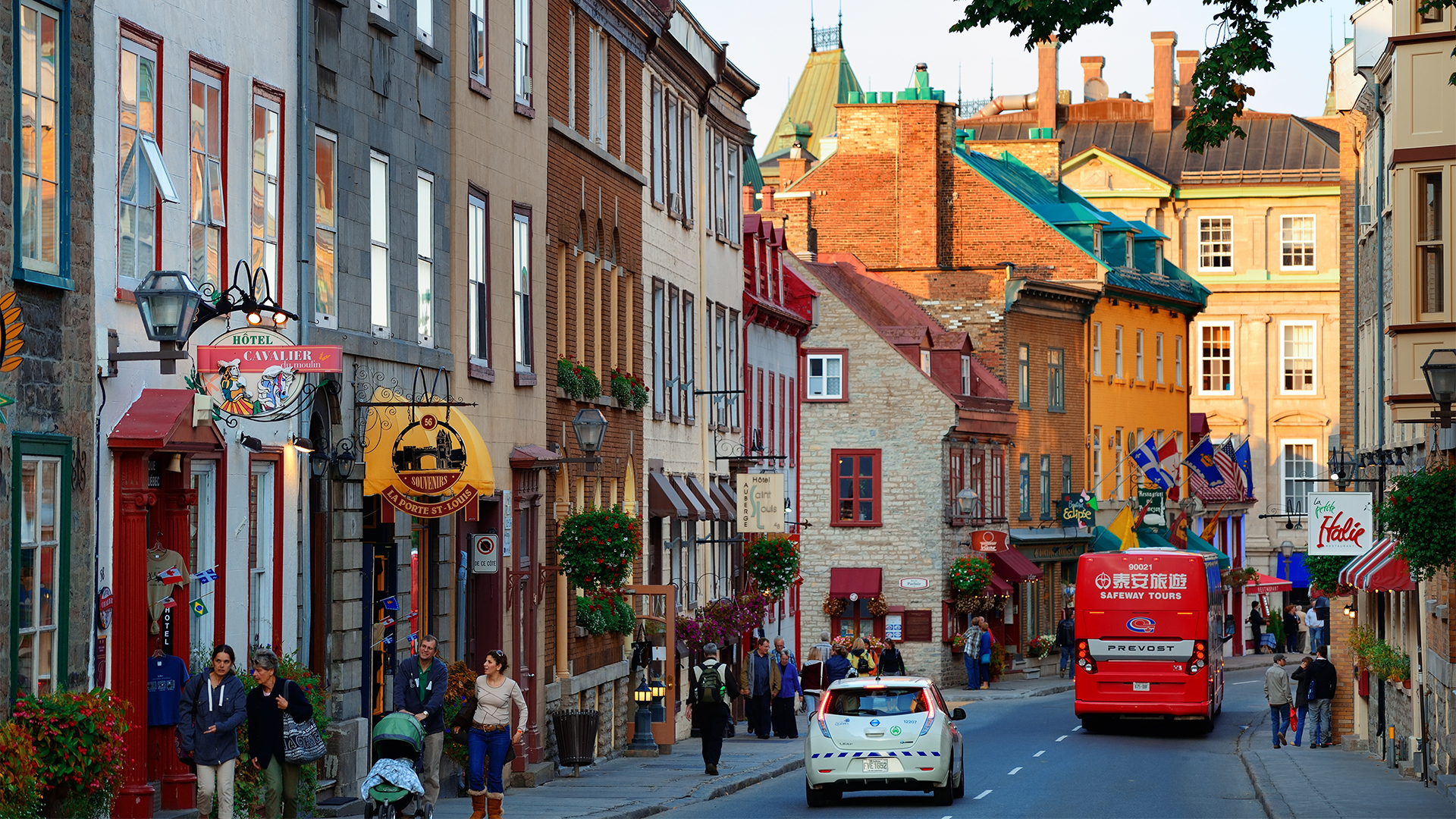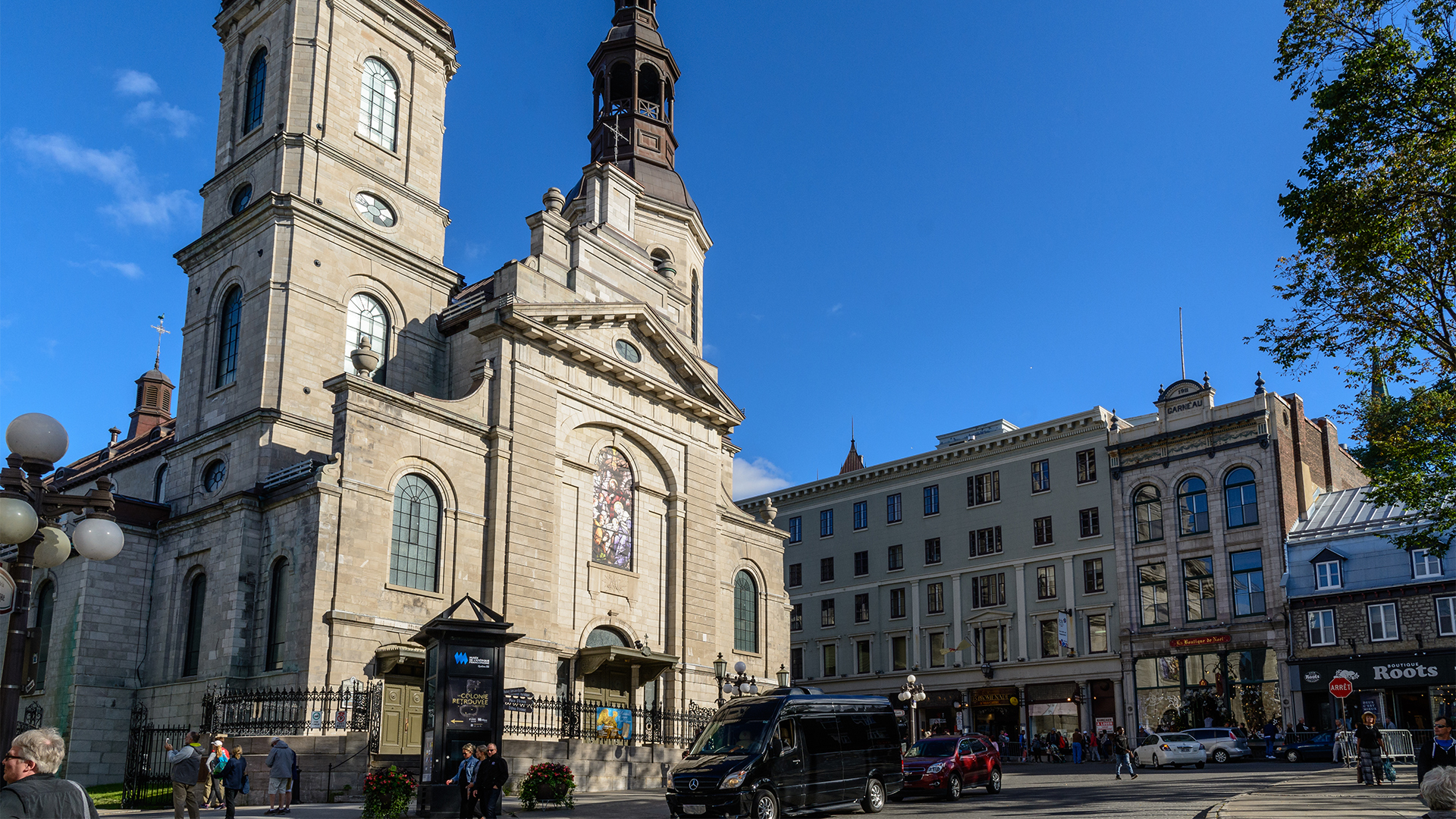 TAKE IN QUEBEC'S ART & HISTORY
Quebec City's fascinating art and architecture can be found both within and outside its stone walls. Visit the renowned Musee de la civilisation to learn about the First Nations history of the region and the creation of New France, while the Musee national des beaux-arts du Quebec is the place to see art from ancient to contemporary times. For a true taste of Europe, there's also the awe-inspiring Basilique-Cathedrale Notre-Dame de Quebec and the pilgrimage site of the Sainte-Anne-de-Beaupre shrine, which has been visited by millions of people over its 350 year existence.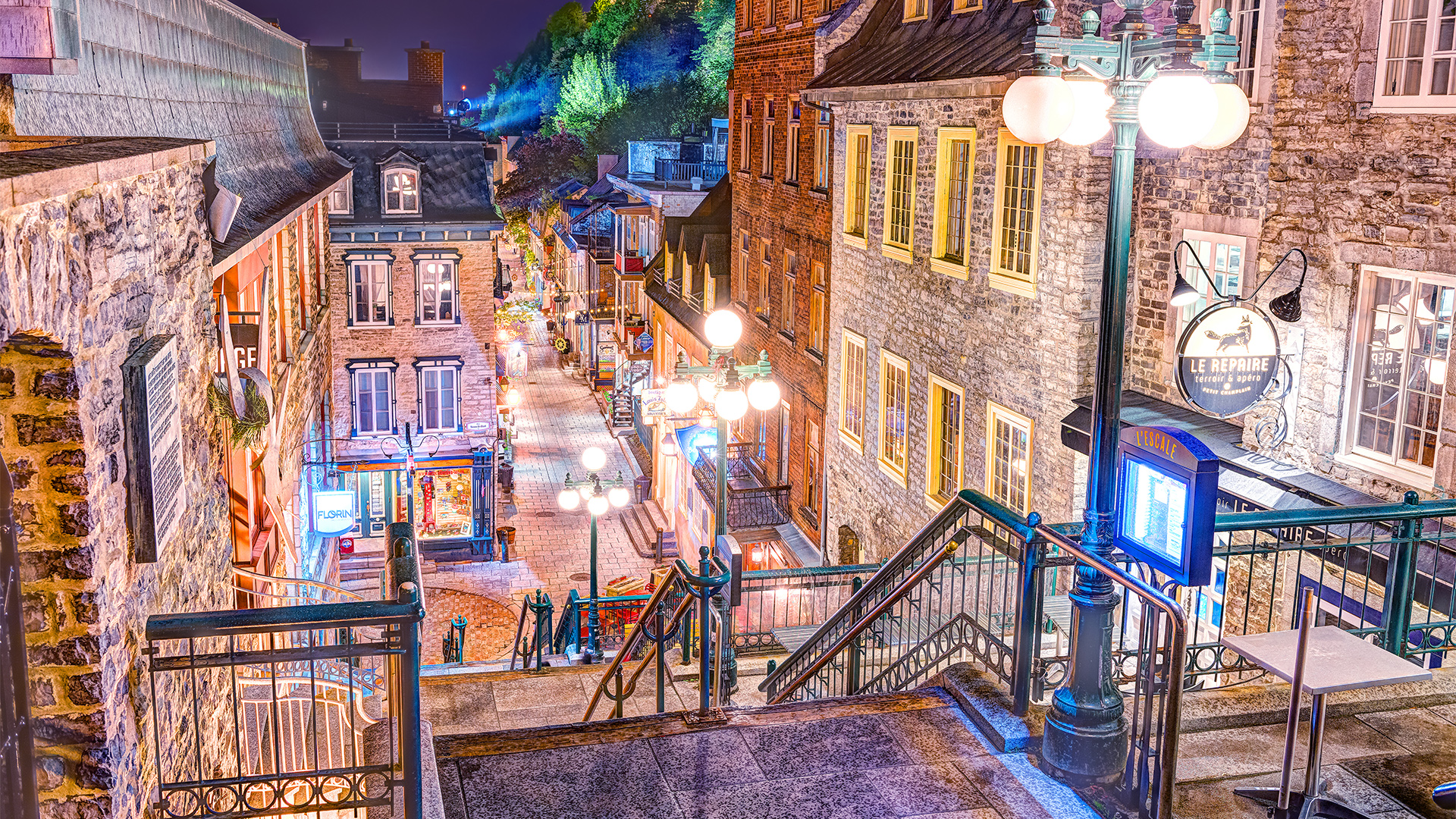 A FRANCOPHONE FEAST
Like the place itself, the intriguing culinary culture of Quebec City was born of many things. There are French traditions, which came to incorporate Indigenous elements and ingredients from the region; influences from the United Kingdom; and the introduction of immigrant food cultures as the city became more diverse. For one of Quebec's most beloved meals, try Snack Bar St. Jean (the old guard) or Chic Shack (the new guard) for some splendidly rich poutine. Boreal ingredients like caribou and smoked trout can be tasted at fine dining destinations such as Chez Muffy, Restaurant Champlain, Laurie Raphael and Restaurant Tanieree, the latter of which is located in historic vaults dating back to 1686. Meat lovers should visit Le Pied Bleu, where housemade delicacies like black pudding and oreilles de crisse au sirop d'erable are on offer, the latter being (wonderfully addictive) salty fried pork rinds with maple syrup. And at least one afternoon should be spent at the award-winning Patisserie Gael Vidricaire tasting some of the city's best pastries.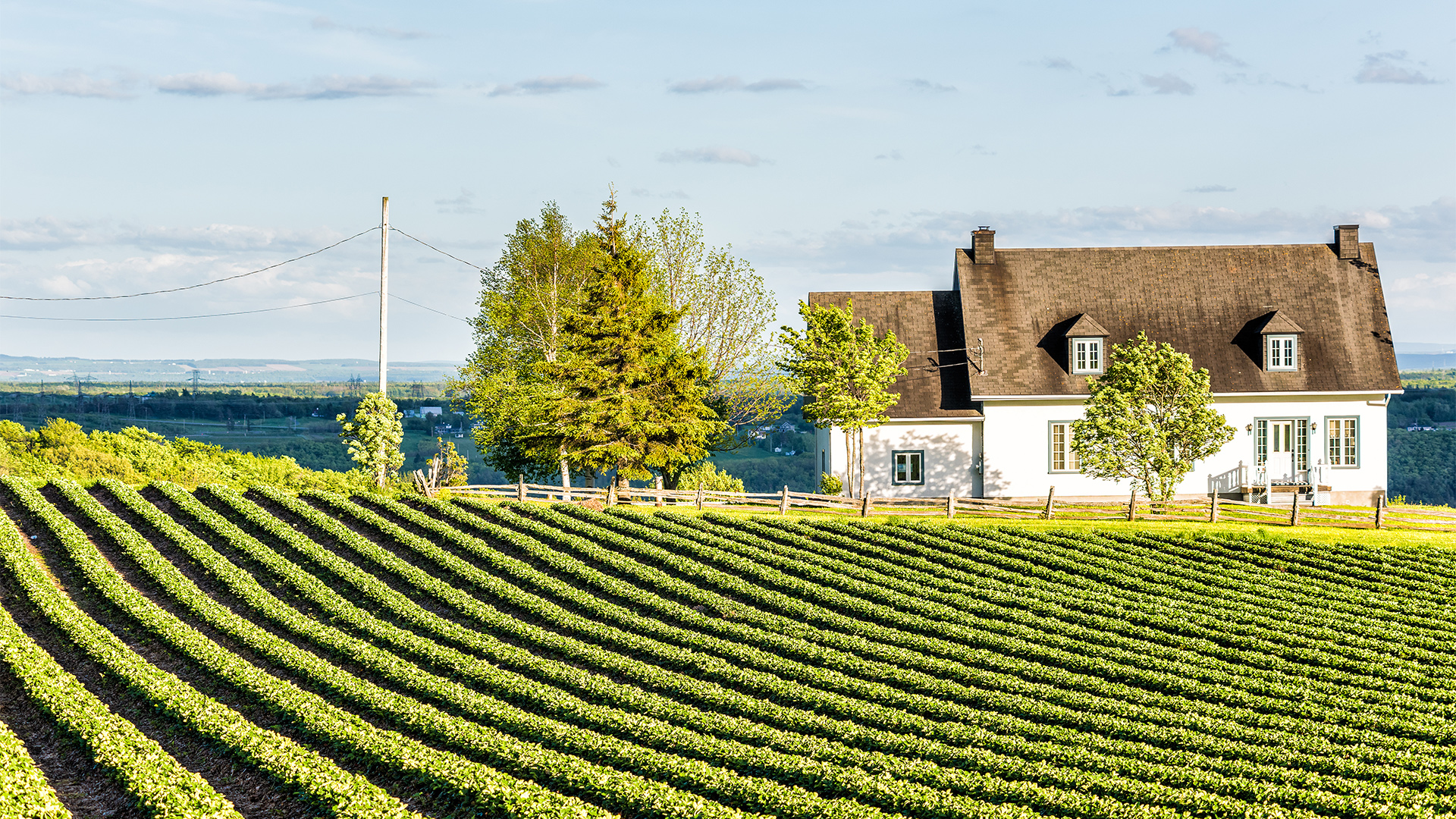 OFF TO THE COUNTRYSIDE
It's shockingly easy to get from the bustling center of Quebec City into the peace and quiet of the countryside. Just thirty minutes by car and you'll reach Ile d'Orleans, an island that sits northeast of the city on the St. Lawrence River. Though more than twice the size of Manhattan, only about 7,500 residents make their home across the island's rural acres, with houses and barns that don't look much altered since French immigrants first settled here in the 17th century. Exploring by car or by bike, stop at Cassis Monna & Filles for artisan Cassis; Les Fromages de l'isle d'Orleans to taste the first cheese made in the Americas; and the darling Confiturerie Tigidou for "barely sweet" jams, cocktail syrups and caramels.
At night, rest your head at another historic landmark: the legendary Fairmont Le Chateau Frontenac, a cultural monument built in the late 19th century and the world's most photographed hotel.
The following hotel provides an elegant and historic place to relax after a long day of exploring Quebec City. Plus, you'll enjoy the bonus amenities available through SELECT.



Ask us about other experiences we can provide at these destinations!