When planning a cruise, it's always a bonus when the departure or arrival city is as exciting as the cruise itself. And if you're aiming for a romantic getaway, two popular port cities provide ample opportunity for exploration, wining and dining, and ambiance that will get your hearts soaring for smooth sailing. Whether you're departing for the seas or returning to reality, here's how you can bring on the romance in Miami or New York.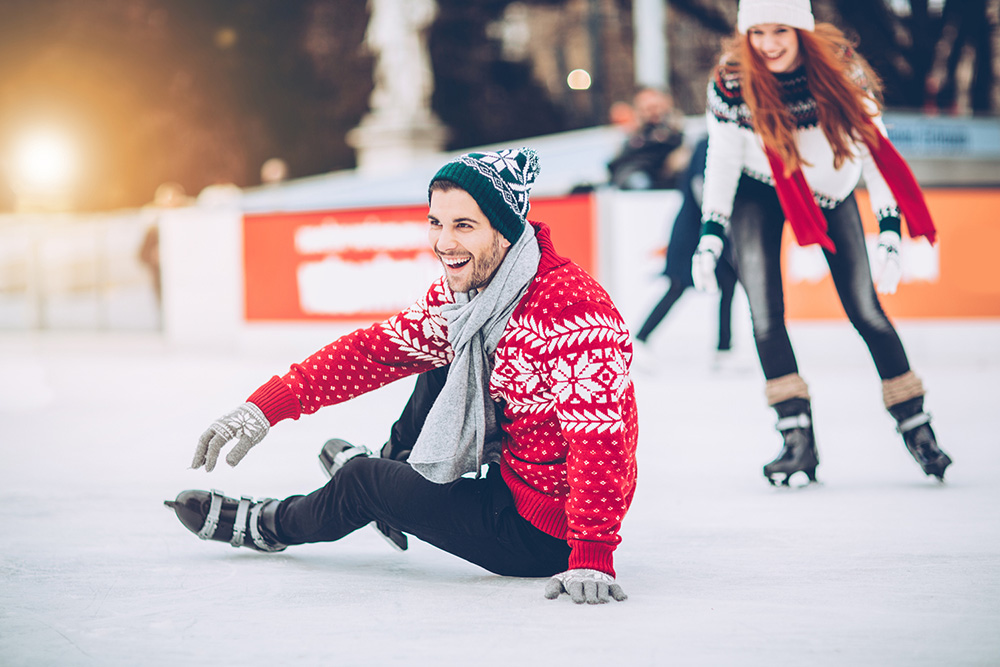 MAGIC IN MIAMI
Ignite sparks the way only Miami can provide-by dancing the night away with your sweetheart. Shake off your inhibitions and get dressed up for Latin dancing. Head to South Beach for salsa dancing at Salsa Mia above Mango's Tropical Cafe-the popular live music venue on Ocean Drive is famed for its mojitos as much as for its dance tutorials. You'll work up an appetite, so make sure to indulge in one of Miami's renowned restaurants, preferably one that offers beachfront terrace dining to punch up the romance. The Asian/Peruvian/French hotspot Juvia is a good choice, as is the modern Greek fine dining spot, Kiki on the River. For an ultra-luxurious experience, go for Gianni's at the Villa, housed in Gianni Versace's former residence.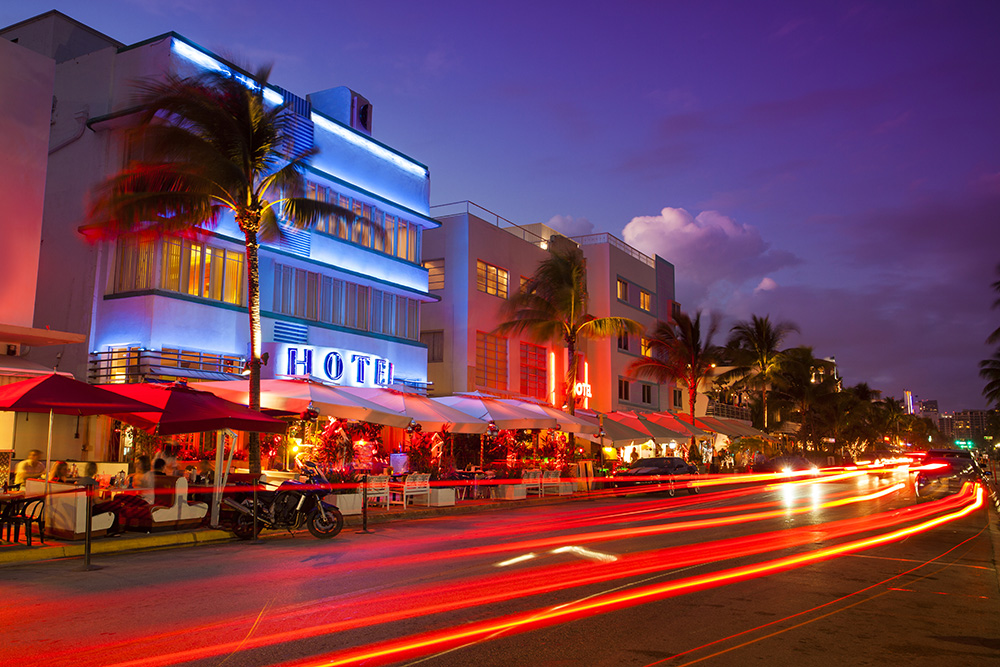 Daytime romance is as plentiful as nighttime opportunities. Rather than meandering through a museum (although Miami offers plenty of those), see the city and its artwork simultaneously by strolling hand in hand through the Wynwood Walls Arts District. Learn each other's insights into art and document your love by posing for selfies in front of colorful murals.
When it comes to excess, the clubs and restaurants aren't the only places to indulge in this southern city. You'll also find an abundance of day spas and hotel spas, offering treatments like couples massages, therapy showers, steam rooms and CBD facials. Follow your spa experience with a dip in your hotel pool or a walk on the beach.
I < 3 NEW YORK
With the plethora of things to do in New York, there's no excuse not to be romantic! You can start with a simple picnic in Central Park. The most visited urban park in the United States is around 800 acres across and offers picturesque views and supreme people-watching. If you're visiting in the winter, make sure not to skip the ice-skating rinks, a romantic opportunity to glide hand in hand. If old-school romance is your thing, arrange for a horse-drawn carriage ride around the park-they're available for 20-to- 60-minute excursions. Tip: If you'd rather stay in Brooklyn, Prospect Park can be just as romantic, and it's located close to the stunning Brooklyn Botanic Garden, the site of many marriage proposals and weddings.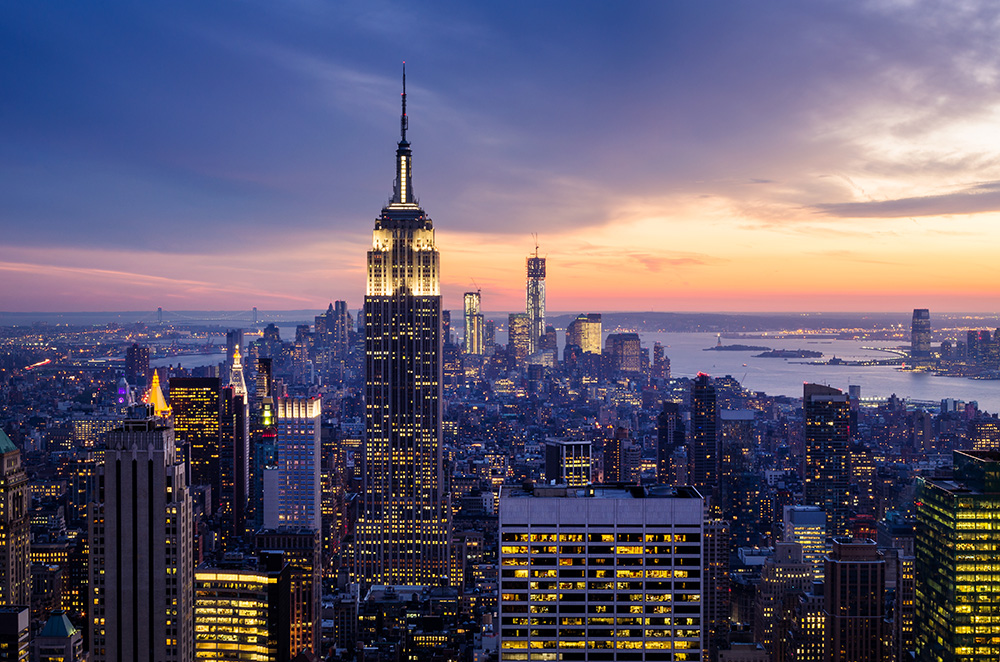 For nighttime activities, it's a toss-up: Do you go to the theater or catch a jazz show? Luckily, in the city that never sleeps, you can do both. The lights of Times Square in the Theater District remain mesmerizing for anyone who loves top-ranked plays and musicals. If you can get your sweetheart tickets to Hamilton, rest assured that they will love you forever. Hole-in-the-wall jazz bars can be found throughout the city-check out Birdland or The Iridium, where guitar great Les Paul once played weekly. For jazz with Central Park views and Southern-style cuisine, head to Dizzy's Club at Lincoln Center.
Speaking of city views, anyone who's seen "An Affair to Remember" or "Sleepless in Seattle" can tell you-the top of the Empire State Building is where the romance happens. Have your own movie moment by traveling to the storied 86th-floor observatory and sharing a kiss as the city lights twinkle below you.
Make your romantic adventure unforgettable with special bonus amenities when you book with our agency. Thanks to long-standing relationships with our hotel and cruise partners, our advisors can provide VIP-worthy privileges to make your time together truly special.