Savannah possesses a certain indisputable charm, a quiet confidence that comes from being comfortable with the cards one was dealt. Of course, this small Southern town was dealt a pretty good hand. Not only does it occupy a prime position on the Atlantic Seaboard, but also it's surrounded by fertile land, filled to this day with the farms that both scarred its history and engendered the genteel society that gave rise to this enchantingly beautiful city. Savannah is nothing if not inherently romantic, and the downtown historic district is as rich in history as it is in cobblestone streets lined with picture-perfect Greek Revival rowhouses and grand Federalist mansions.
Members of our [multisite.site_brand]SELECT curation team were recently in town, enjoying its well preserved historic district and vibrant restaurant scene. Here are their suggestions for embracing its undeniable Southern charm.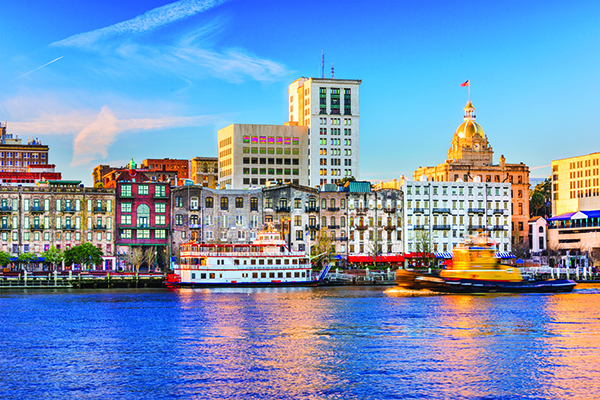 WALK YOUR HEART OUT
Savannah is a walker's paradise, and it would be hard to exaggerate the pleasure of strolling through the city's twenty-two historic squares. Known as the jewels of Savannah, this is where you'll find cobblestone streets lined with Greek Revival townhouses and Italianate mansions, knobbly old oak trees draped in Spanish moss and sweet-smelling camellias growing through ornate wrought-iron fences.
Bonaventure Cemetery and Forsyth Park, focal points of the city's unique ambiance, are also part of the historic district, as are plenty of vibrant restaurants, bars and designer boutiques. Walking tours are easy to find and cover a range of interests from architecture and the Civil War to ghost tours. And when your feet get tired, there's a free bus that makes 24 stops around the district.

ART FOR ONE AND FOR ALL
Savannah College of Art and Design, one of the country's preeminent art schools, lends the city a distinctively artsy flair that is at least partially responsible for its growing reputation as a creative hotspot. Home to the SCAD Museum of Art, a world-class contemporary art museum housed in an antebellum railroad complex, the college hosts a range of rotating exhibitions by emerging and established artists.
But the city's cultural offerings don't stop there. Savannah has an impressive array of museums and historic homes such as the Telfair Academy, known for its fine collection of American Impressionism housed in a Neoclassical mansion. For architecture lovers and history buffs, the Isaiah Davenport House and Owens-Thomas House & Slave Quarters are both fascinating historic house museums that give intriguing glimpses into Savannah's past.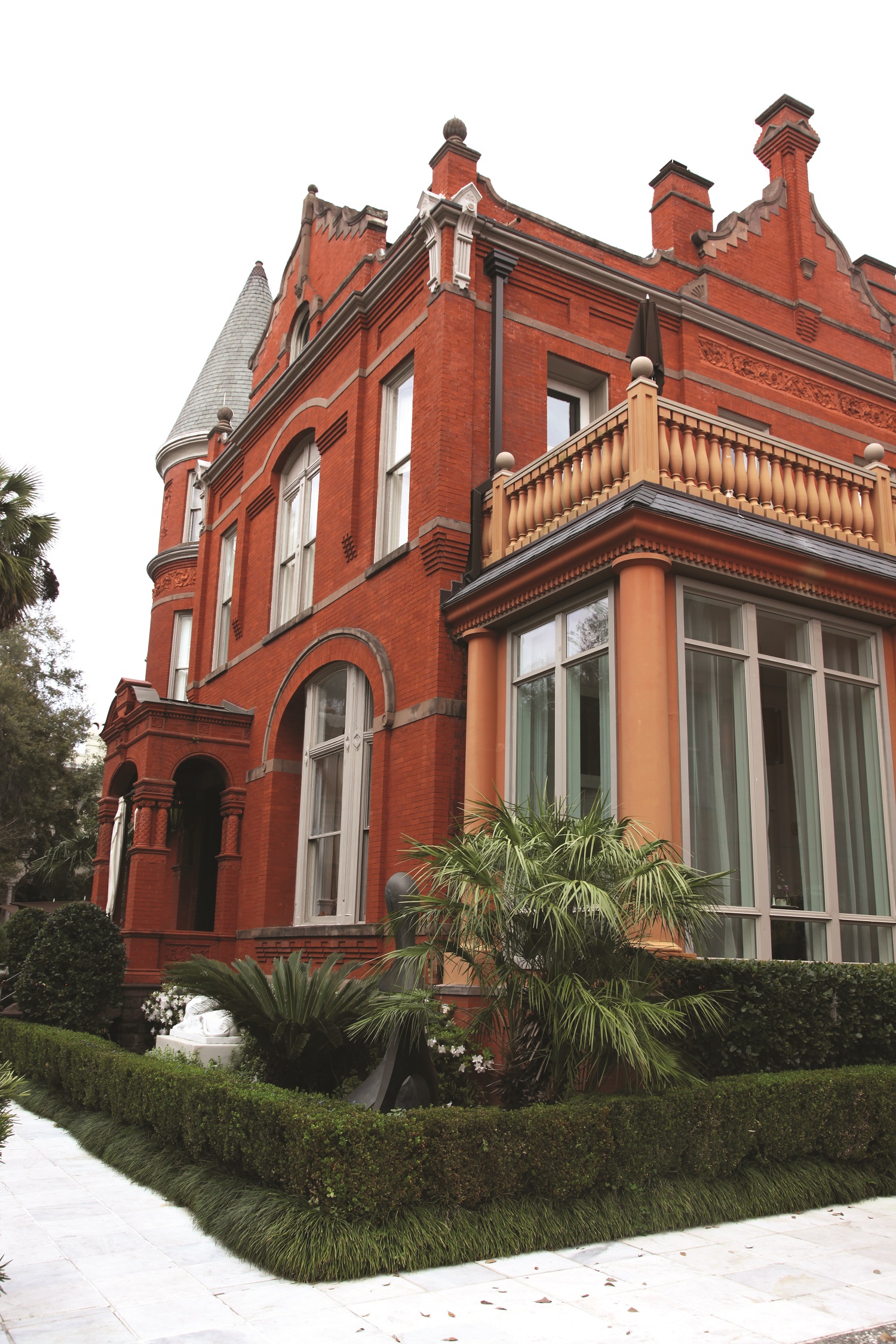 EAT LIKE A LOCAL
Savannah has been blessed with a moderate climate, an abundance of good farmland and fertile fishing grounds. Farm-to-table isn't a passing trend in this part of the country, it's a way of life. Luring top chefs across the Mason-Dixon line, this plentiful bounty has inspired some truly excellent restaurants and you'll find menus overflowing with freshly caught shrimp, local farmer's cheese and picked-that-morning runner beans and beets.
A local favorite, The Grey serves Southern classics in a Greyhound bus depot fabulously restored with Art Deco flair, while Local 11ten, and its popular rooftop bar Perch, is housed in an elegant midcentury bank and specializes in seasonal ingredients and fresh seafood. The Aussie-inspired Collins Quarter is another not-to-miss spot, popular for its crave-worthy fish and chips and stylish light-filled dining room.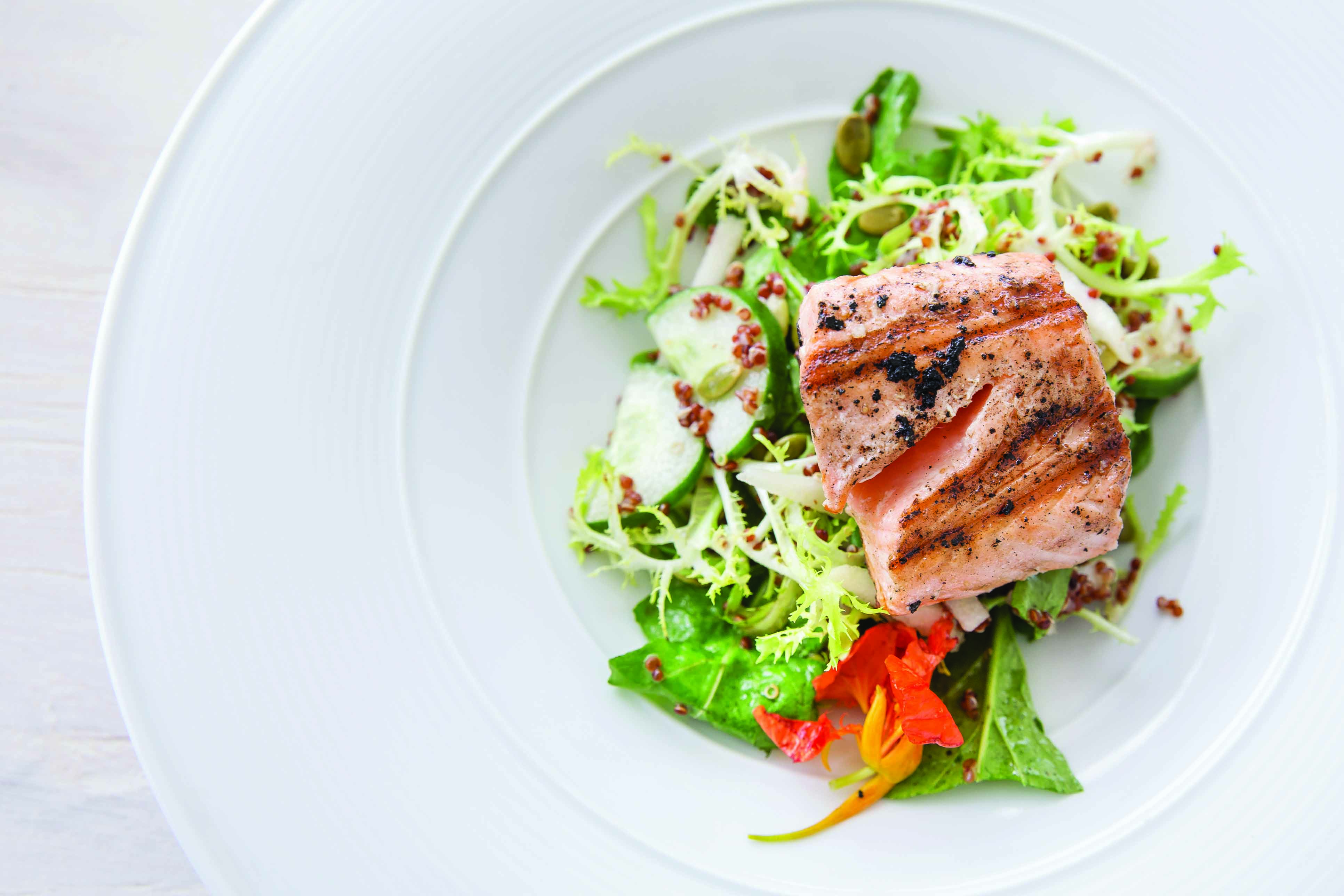 AND DRINK LIKE A SOUTHERNER
While visitors might initially be drawn by Savannah's noteworthy history and the genteel air of antebellum architecture, they return for long lazy lunches and perfectly mixed Manhattans. Day drinking never went out of fashion here, and the languid atmosphere is contagious, with cocktail dens and speakeasies hidden throughout the city. Congress Street Up is one such spot, known for its cocktail classes and 1920's decor, while Artillery is a sophisticated speakeasy housed in a restored armory. For a different side of southern culture, try the Wyld Dock Bar, a cement-block fishing shack set alongside the Herb River that serves local shrimp and sangria on a rustic outdoor patio.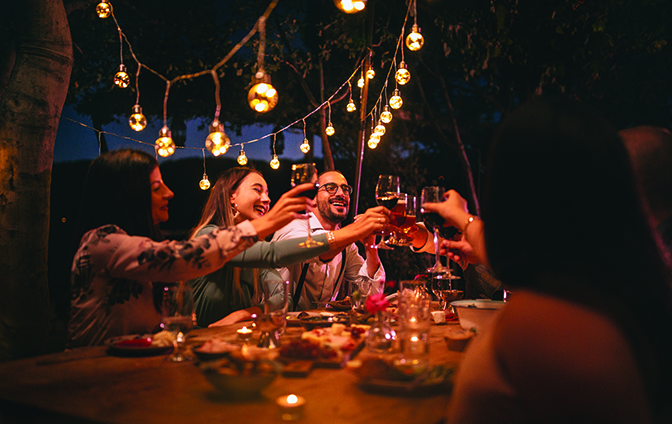 WHERE TO STAY
While there are numerous boutique hotels to base your Savannah expedition, the hotels below are the only ones that exceed all expectations by providing you with the exceptional bonus amenities of the [multisite.site_brand]SELECT Hotels & Resorts program.